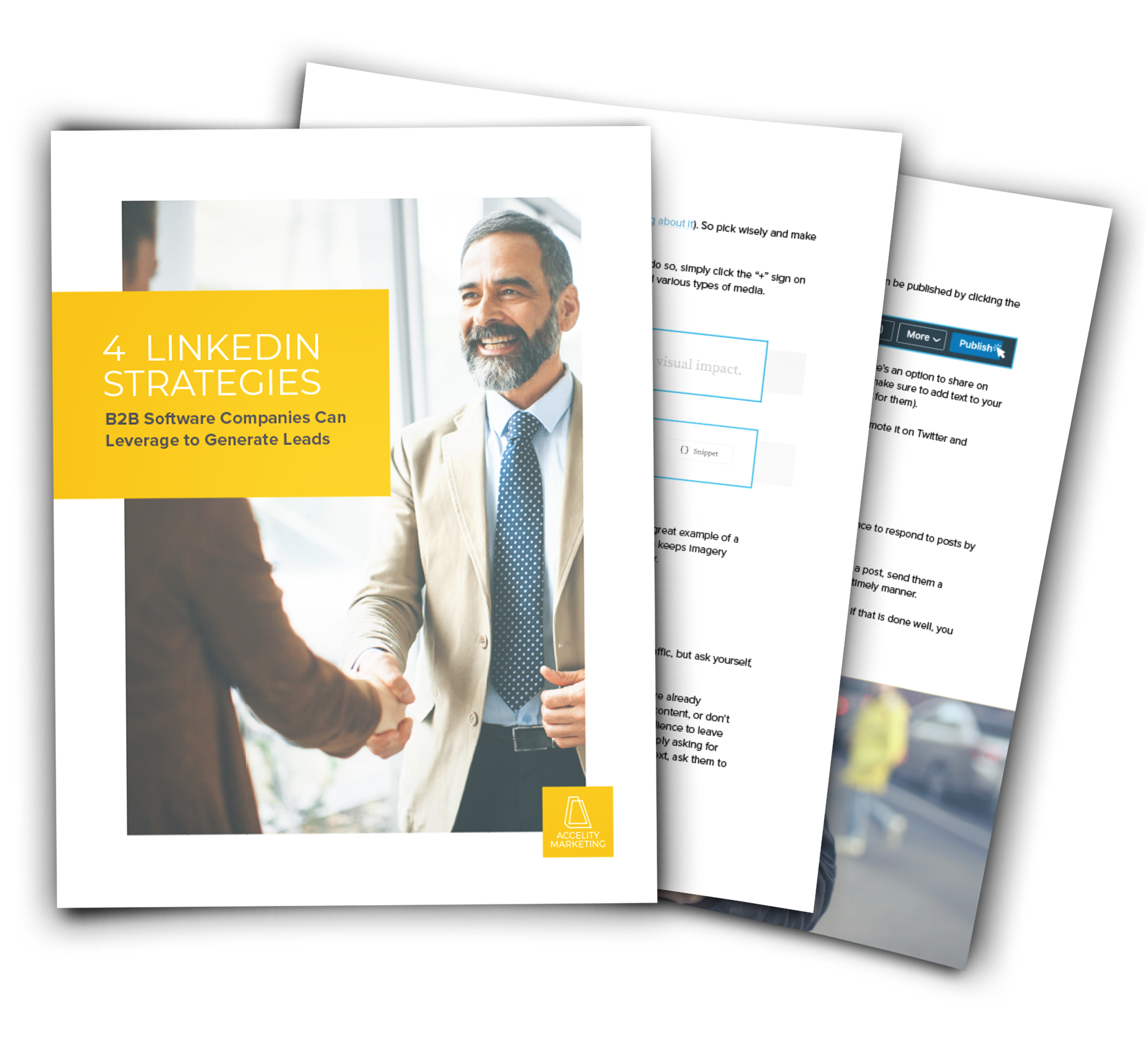 Generate leads for your B2B software company with LinkedIn
As LinkedIn has grown over the past 15 years, so has the sales and marketing opportunity for businesses. Download this resource to learn how to:
Optimize your profile
Create

engaging

LinkedIn videos
Get started with advertising
Download this resource to get started using these skills to generate leads with LinkedIn.
Another offer you'll like
We'll optimize your personal LinkedIn profile to generate leads!