3 Instagram Marketing Trends That Could Steal the Show in 2016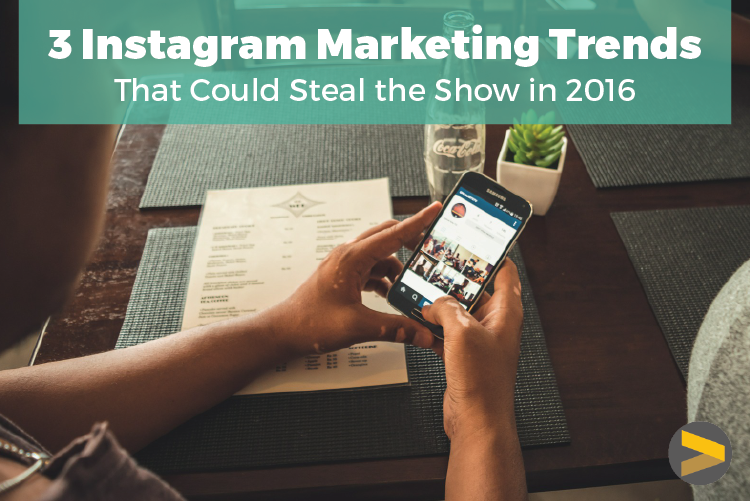 This post was written by guest blogger, Sara George, from iDigic. Learn more about iDigic here.
—
Instagram is getting bigger by the year, and marketers from across the globe have already started predicting future trends for the social network. See some of these predictions in this infographic.
As
hardcore Instagram-ers ourselves
, we decided to chip in with our own predictions as well. Before that, we took some time to analyze some of the top brands and Influencers on the network and these are the marketing trends we've forecasted for the rest of this year.
---
1. Dominance of Red
Use more red!
Color design is an important part of Instagram. If you take a look at Instagram fashion influencers, they use red strategically—and for good reason. Red is the attention-grabbing color. Forever 21 is a popular retailer that features its models in red ensembles almost every time a new product is up for sale. Target is another brand that knows how to use red effectively on instagram.
The next time you share an image, make sure you include more red in your images and apply custom filters to spice it up for attraction.
2. Micro Videos
Bite-sized videos are changing the way businesses communicate with their audience. The best thing about these 20-second or less videos is that they integrate a lot of creative ideas and concepts into one simple piece of content and present them in a more engaging way—and in a very short timeframe, which is why they are so popular.
Denina Martin is a charming fashion blogger who uses micro videos to promote her content. Last Christmas, she posted a 10-second black and white video to flaunt a new dress to her followers, and in the process, she got a lot of people to share, like and comment on the video, ultimately increasing engagement.
Here's a tip: To create your own bite-sized video for Instagram promotions, try using a popular tool like Bitesized.
3. Photo sharing rules the roost
Plain as a day, photo sharing is the golden trend among Instagram marketers. It has always been this way and will always remain so. With Instagram lifting its limitations and opening its advertising door to brands across the globe, we will see a lot of images being shared globally on the platform. If you are looking for instagram image inspiration, take a look at posts from AirBnB, or Red Bull. From small businesses to big brands, everyone realizes the benefits of photo sharing—and we believe the trend is going to continue.
Do you agree with these trends? Which one of these three do you think will dominate in 2016? Do you have additional suggestions? Please share your thoughts in the comments. Cheers!