4 B2B Software Companies to Watch in 2019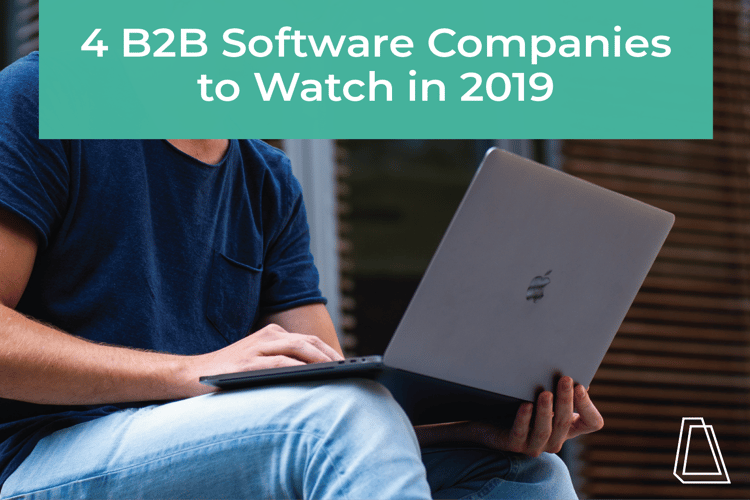 Software companies are everywhere. Take a look at the products you use and it is easy to see how important software has become, especially with the rise of technology. Software companies, unlike companies with tangible products, have the ability to improve their product and adapt to new technology in a convenient and expedited manner. Whether it's a company that focuses on media technology, charity or payroll, there are plenty of opportunities for businesses to build powerful and useful software. Here 4 B2B software companies to watch in 2019.
Piano
This Philadelphia-based company focuses on a monetization platform that's an end-to-end suite of software products that help convert users on media websites. Piano recently raised a $22 million Series B round that will allow them to scale their product and they have been working hard to gain more recognition and seed funding. The media landscape has drastically changed in the last 10 years and Piano is getting involved at a crucial time for media companies who are looking for innovative ways to generate revenue and retain customers.
With falling advertiser and subscriber rates, Piano's easy-to-use software will encourage media outlets' end users—readers— to make the leap from prospective customers to readers, and eventually to long-time subscribers. This method runs similar to inbound marketing where you have an idea of your prospective customer, followed by lead nurturing and other ways to move them along the sales process to understand your audience better. This company's business model will make the buy versus build monetization process much easier and take the burden off clients. The drag-and-drop model that is seen with a lot of website design companies (i.e. Wix, Squarespace) will make this platform convenient for clients.
Actioned
Working remotely has become more common in workplaces, and Actioned focuses on productivity systems for employees while breaking up bigger goals and projects into smaller portions. This business idea is smart considering employees are sometimes unaware of their co-workers' workloads and pending projects, an issue larger companies face. It's easy for companies and their departments to work in silos, but with Actioned that is no longer the case. Workplaces can be the source of unorganized processes, hampered productivity and broken systems, but this app will allow businesses and employees to be more productive and share progress on projects and other important communication.
Imagine if Harvest and Trello came together and you have Actioned. Transparency is an important part of this software while visual data is another component that helps businesses track employee workloads and productivity. Actioned is currently in Beta with a few hundred teams, but the response has been phenomenal and is a major reason why it is a B2B software company to watch in 2019.
Kindful
Kindful makes giving and donating easy and is the third B2B software company to watch in 2019. With a strong CRM platform that specifically focuses on donor management, there is a simplicity to this platform that sticks. There is also a useful fundraising tool and comprehensive donor analytics that can help you track every step of your fundraising campaign. Think Go Fund Me, but with deep insights and analytics in an easy-to-use platform where businesses can track every donation.
Automated reports and workflows are other major advantages of this software. Pick from 12 default templates or create your own. You even have the ability to add your own software to this platform without confusing imports and exports, saving you time and a headache. As visual data and analytics grow in popularity, the need for businesses to download charts and data for presentations, sales pitches and other marketing/sales collateral also grows, making this Kindful feature crucial. Expect to see more businesses and their community foundations utilize this company's valuable and unique platform.
NexTravel
Traveling soon? Consider using NexTravel to prepare for your next flight. This company helps businesses save money and time through its corporate travel management platform. Even better, NexTravel's software finds discounts for travelers. Their products also focus on items including travel booking, compliance and registration for employers, assistants and other constituents.
Compared to the usual longer times it takes for companies to prepare flights for multiple employees, NexTravel's software system can be set up within hours and used shortly after. Everything is streamlined, and there is minimal confusion. Companies have access to corporate discounts, easy-to-understand travel policies and advanced travel approvals that translate to the highest savings rate in the industry.
What B2B software companies are you watching in 2019? Let me know below.