4 Key Graphic Design Trends on the Rise in 2019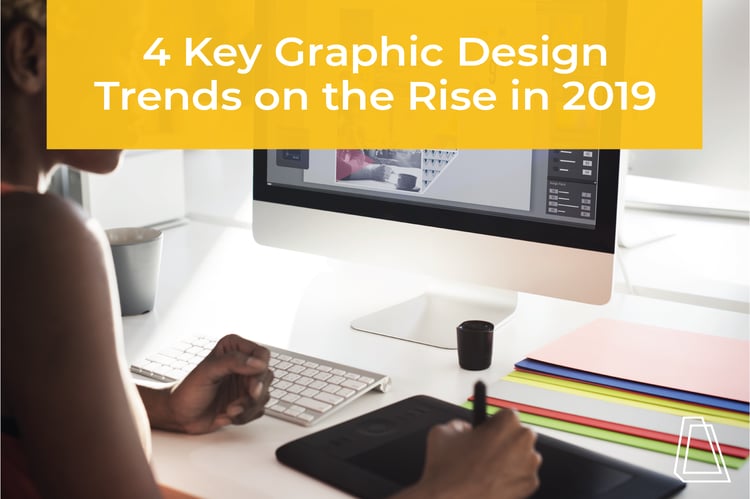 2019 has seen a retro-style resurgence in both graphic and web design. As these cyclical vintage styles start to surface, it's important to stay on top of the trends and how you can modify your design to refresh your content. The following styles are just a few of the key movements we've been seeing this year and are likely to stick around for a while.
Mid-century modern style
The rebirth of mid-century modern style isn't a surprise as it's often seen that trends come in cycles–we're due for a 1970s resurgence any minute now. But it is interesting to see the comeback of art deco and mid-mod in graphic design is coming with a vengeance. You can't scroll more than a few swipes down your Instagram feed before seeing playful colorblocking, simplistically styled quotes from a famous dead celebrity, or a muted toned merchandiser trying to sell you the latest trendy clothing must-haves. The mid-century colors palettes include jewel tones, muted greens and pops of eclectic metallics. Think if you reduce your favorite avocado toast brunch pic from that new brunch spot you ride your scooter to, down to a color palette.
While mid-mod is having its moment, it's only a matter of time before something new comes along. However, the color blocking and clean lines of the trend will likely transition nicely into the equally modern and eclectic styles of the art deco and 1970s movement, so don't be afraid to take some style risks in the meantime.

The resurgence of classic typefaces
Along with the continuous cycle of style, there has been a rebirth of once outdated and overused serif typefaces. Styles like Bookman Oldstyle were replaced with their hip, clean-cut siblings Helvetica Neue and Montserrat.
While the sans-serif fonts are still on-trend, it's clear the serif fonts are being reintroduced to create designs that are more in line with the modern trend we discussed previously. Use these clean serif fonts for impactful designs like logos, bold header designs and cover art for ebooks. Using the classic typefaces in modern and clean color palettes also gives them new life compared to their black and white placement. Using two-toned colors also gives designs subtle dimension while still maintaining its traditional style.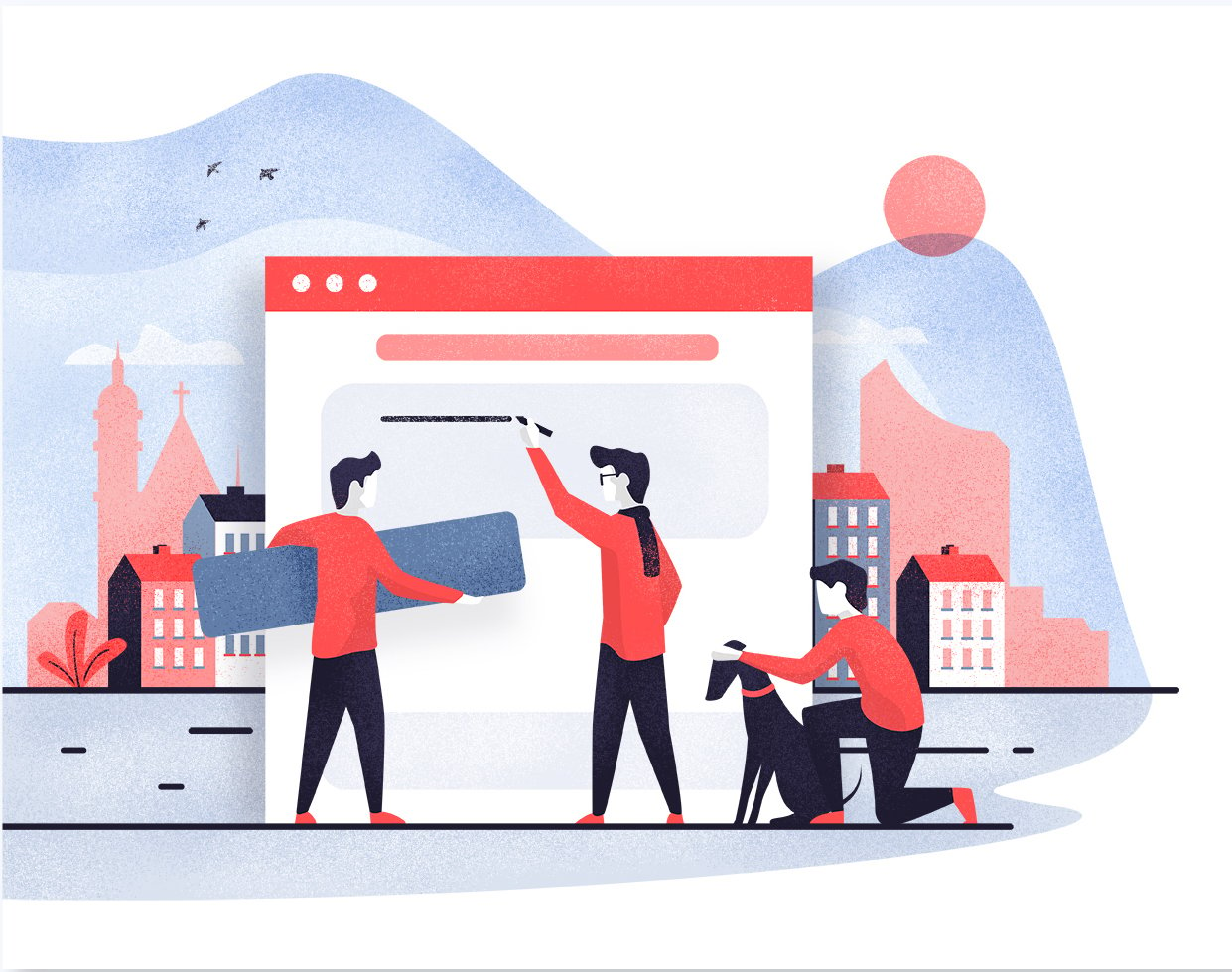 Retro figure illustrations
In congruence with the other items above, there has also been an update to the typical cartoon or character design we've been seeing. This new retro, streamlined styling has found its way to characters, depicting humans in flowy, elegant shapes that minimizes hand and face detail, instead prioritizing the actions the characters are doing or the processes they are depicting. Instagram designers like @thegalshir and @charlyclements create these simplified portrayals of human figures that still tell a clearly defined story.
When creating characters in this style for your design, focus on the processes and the actions of the characters, rather than the detail in the face or the hands. The simplified design complements your existing designs easily, providing an alternative for overused stock photography, or as a design alternative in your infographics.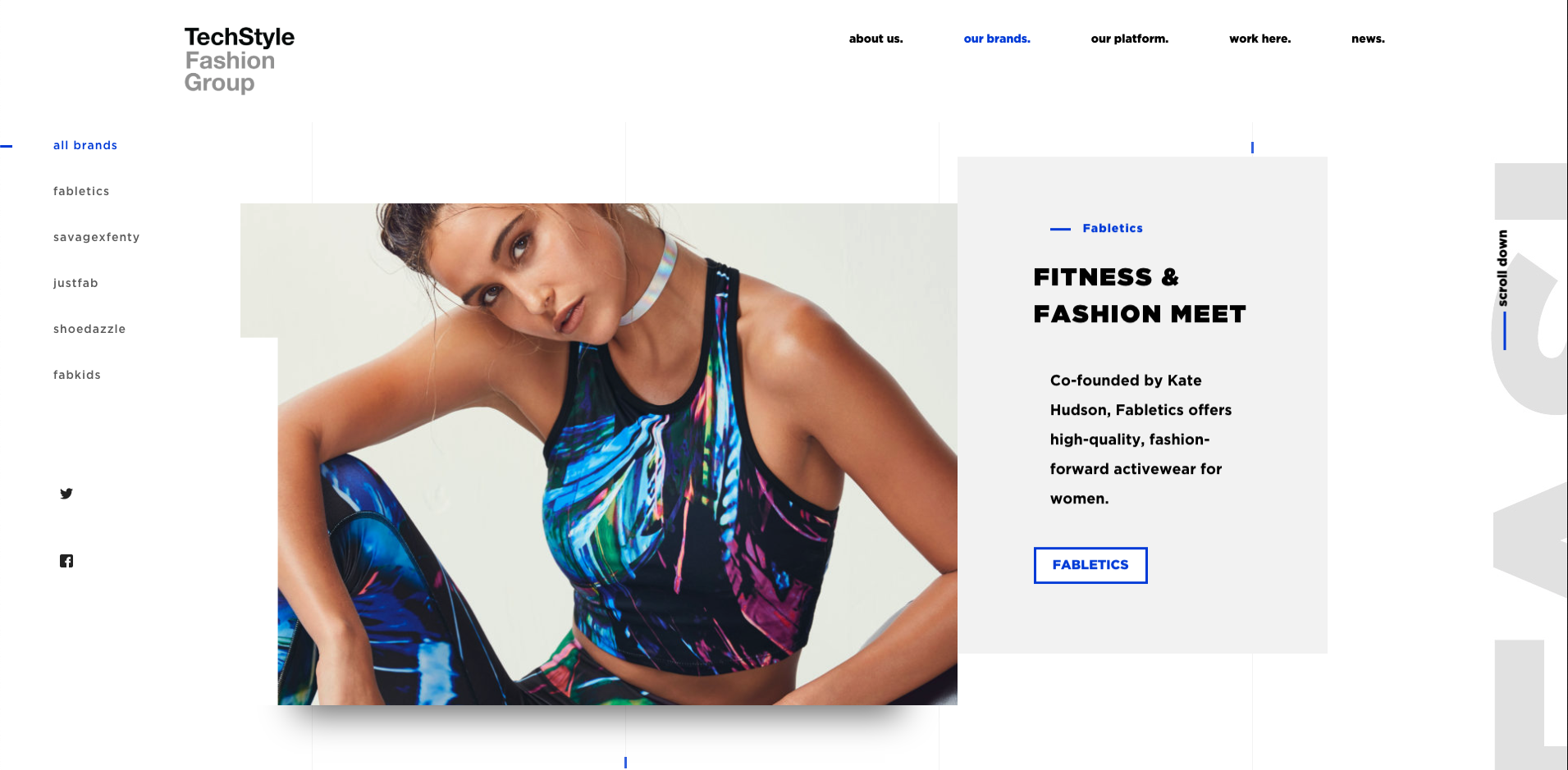 Asymmetrical Layouts
A grid layout is nothing new for web designers and content designers alike. However, the modern trends we've been seeing lately have given some flexibility from the traditional 12-column, with overlapping elements and content that varies in width to provide visual interest. Create overlapping text and imagery to portray your processes with visuals, instead of relying solely on strong copy to do the job. Clean, bold visual statements in an unconventional asymmetrical structure keep the users moving down the page and engaged with the content.
If you're looking to clean up your content, try giving it one of these modern adjustments. The typefaces and modern color palettes are sure to establish a great baseline for your branding and the formatting and character design can give you flexibility when adding visual interest to your content.