The 5 B2B Holiday Marketing Strategies You Need to End the Year Strong
---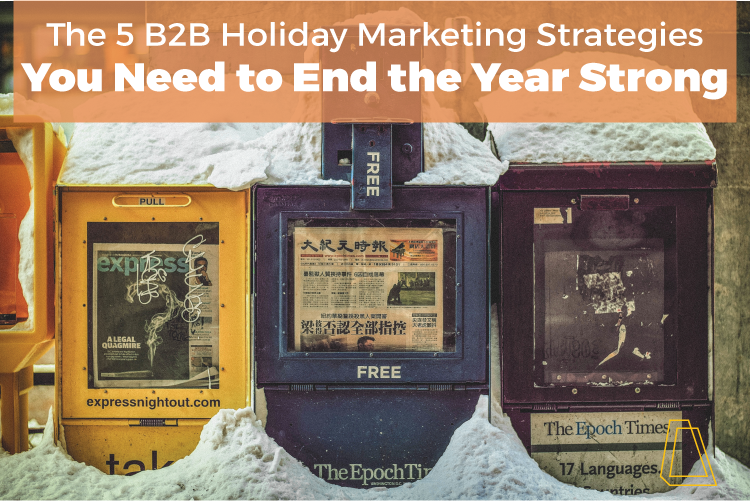 As the holidays approach and the year draws to a close, you should start thinking about timely holiday marketing strategies to take advantage of (if you haven't already). I know, you're probably thinking that B2C owns the holiday marketing space, and it's just not a good fit for B2B. But I contend there are many effective B2B holiday marketing strategies—let's walk through five of them now.
---
Leverage Small Business Saturday & Cyber Monday.
Black Friday is admittedly for consumers, but that doesn't mean B2B brands can't take advantage of the biggest shopping weekend of the year. The day after Friday is Small Business Saturday, a day created to promote small businesses (in contrast to the shopping giants who tend to dominate Black Friday). If you're a B2B small business, consider running a promotion for that day, hosting an event for current clients and prospects or creating a social media contest to drive interest.
Of course, the following Monday is Cyber Monday, and B2B companies shouldn't neglect that opportunity either. Consider planning a campaign around Cyber Monday, or offering a limited time promotion when businesses purchase your product or service online.
Capture "use it or lose it" budget.
You know your target market best, so you have a good idea of what this time of year is like for them. In some markets, the end of the year is incredibly hectic, and the last thing anyone wants is a salesperson bugging them. If that sounds like your customer, go ahead and move to the next strategy.
However, there are many B2B organizations that have a calmer holiday season—and may have budget left to spend. This budget is often "use it or lose it" budget, and your target buyer wants to spend that money. Keep tabs on everyone in your pipeline to see if you have any quick close opportunities.
Create holiday-themed content.
Here at Accelity Marketing, we subscribe to the inbound marketing philosophy, which emphasizes creating content that attracts interested prospects to you. Why not create some holiday-themed content to catch the attention of your prospects? Perhaps gather some of your best tips into a master guide—with a holiday twist.
As an example: As a marketing agency we might create an offer that takes the "12 days of Christmas" and spins into the "12 days of content." Get creative with it!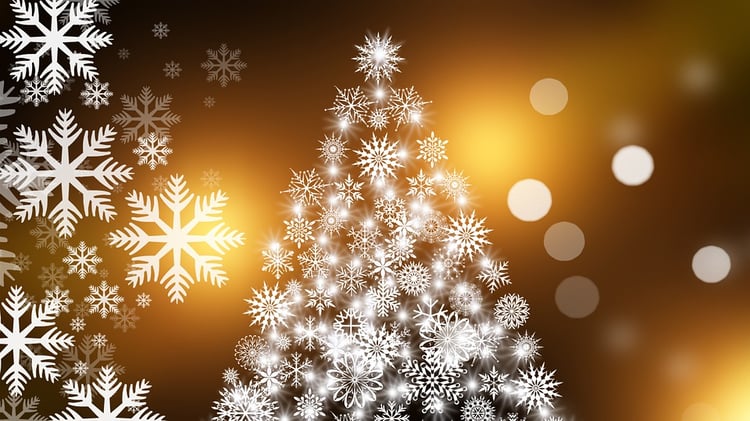 Get creative with your holiday message.
It's fairly standard to send out a holiday message to customers and prospects, something along the lines of "Happy Holidays" or "Thanks for Being a Customer." This can take many forms, but I'd encourage you to think about changing it up this year.
For prospects, consider making a fun video or online greeting card that shares your company's human side. For customers, you may want to use this as a retention opportunity; perhaps in your holiday message your can highlight your major upgrades of the year, or share most popular content to add value.
Run a charitable giving campaign.
The holidays are a time for giving, and people love to be involved in philanthropic ventures. If your company already sponsors one or more charities, run a special holiday-themed campaign to promote that charity. Or, choose a charity (or charities) to focus on. You can make campaigns like this incredibly effective using tools like social media, helping a great cause and driving awareness of your company.