5 Ways to Increase Product Awareness on a Budget

You have an amazing product, but think you don't have the funds to promote it. How do you achieve the product visibility you need, without breaking the bank? There are many ways to increase product awareness, and many can be inexpensive; let's dive into 5 of them now:
1. Have an internet presence.
Website
Having a great website is essential when investing in product awareness. This is because your website is your digital storefront; at minimum your website should answer:
Who you are

What you do

Why the visitor should care
While hosting a website may seem expensive, it doesn't have to be. For example, WordPress, a website creation platform, has many different hosting options (like Bluehost and Dreamhost) that cost less than $100 a year to maintain. If you want more ways to save money when setting up a new business website, check out this blog.
Social media
Having a social media presence should complement (not replace) your website, so don't leave this step out! If you're not sure what social media platforms work best for your business, check out this ebook. Once you've determined which sites to join, do it! Social media for business is a free service, and allows you to connect with millions of people who have the opportunity to see (and love) your product.
Once on social, you can increase product visibility by posting regular updates on your page and interacting with other users. For example, you should post at least 3 times per week on Facebook and LinkedIn, and 3 times a day on Twitter; by keeping your content updated, people will be more interested in what you have to offer, which is exactly what you want!
Social media ads
Another way to increase the awareness of your product is to "promote" the product through a paid advertisement, which can be a very inexpensive way to boost followers and prospects. Before promoting on a specific social media platform, ask yourself the following:
Does this platform have the best audience for the offer I am sharing?

Is this platform a good medium for the offer I'm sharing?

Does this platform have restrictions on what I can share?
Here is an example of a paid ad through Facebook: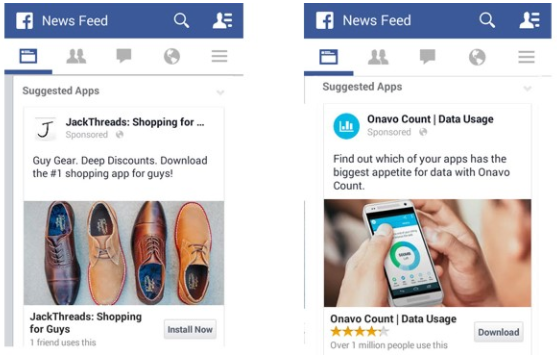 2. Implement email marketing.
Utilize email marketing to boost awareness of your product with your email contacts; target people who have expressed interest in your product or people who you've already conducted business with. It's important not to target contacts that have not opted into this type of email communication, as it could get you marked as spam.
Email marketing tools are very inexpensive (and sometimes, free). At Accelity, we prefer HubSpot, but other options include:
3. Optimize your content for search.
Another way to increase product visibility for the consumer is to boost SEO (search engine optimization). As you do this over time, your website/content will find it's way to the top results of search engines like Google and Bing, giving your product the awareness necessary for success. If you're having issues deciding which keywords are the most effective based on search volume and other factors, use the Moz Keyword Explorer to discover and prioritize the the best options for you.
4
. Ask for referrals!
This is probably the least expensive, but most efficient way of increasing product awareness—word of mouth! According to Nielsen, an astounding 92% of people trust word-of-mouth over any other form of advertising, which is a number that needs to be respected and use to your advantage. In order to boost word of mouth and increase awareness, develop good customer relations and provide great service.
5. Social Events
Another way to spread word of mouth about your product is by attending social and networking events. Many people attend these events looking for more information about businesses in the community, investment opportunities and so on; attending these events, therefore, not only develops positive word of mouth but has the potential to grab the interest of investors.
Increased product awareness can be attained on a budget. Give your product multiple opportunities to be seen, heard and talked about to increase awareness and drive revenue. Make sure to utilize all available options to increase product awareness on a budget—it can't hurt to be successful!