6 Small Business Apps to Keep You Organized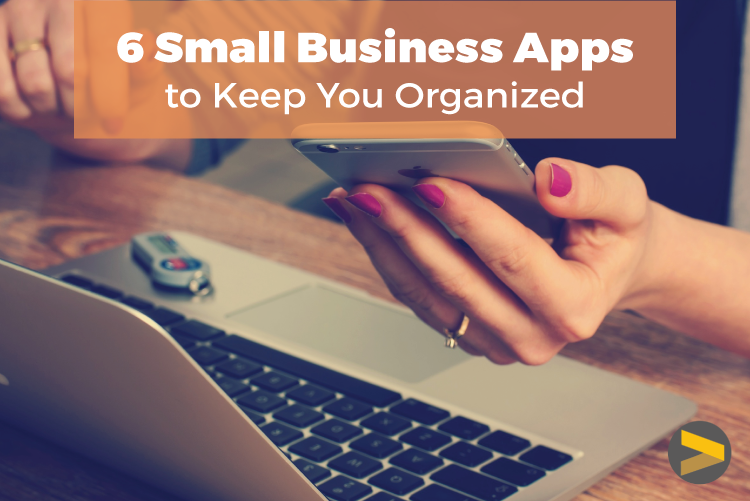 Staying organized when running or working for a small business can be daunting. As you build up your client base and work starts rushing in, it's easy to lose track of all your emails, text messages and notifications. In the fast pace of life, where sticky notes just aren't cutting it anymore, here are a few small business apps that can help keep your tasks on track:

---
Trello is a collaboration tool that uses a series of boards, lists and cards to organize your client and personal work. You can easily interact with clients, coworkers and managers to see what projects are in-progress and what might be coming up soon. Using Trello, you can easily attach images and files, assign project deadlines, create to-do checklists and color coordinate, to boot. Toss aside that new-fangled bullet journal and go digital with Trello.
Later, simply put, is an Instagram post-scheduling app. It allows you to:
Upload and schedule your edited photos

Create a media library of your to-be posted images

Keep track of your used media to ensure no double posting(!)
Later also has 'Search & Repost' functionality, which allows you to navigate through your friend's feeds and share the Instagram love!
This one might be a given, but having Google Drive at your fingertips on your mobile or tablet devices can be extremely handy when you're looking to share, post or upload files on-the-go. If you're not trying out Later, you can upload your social media images and stockpile them in the Drive to easily grab and share. Google Docs, a part of Drive, is also a great way to jot down those late-night stream of consciousness thoughts, so you're not dealing with interpreting illegible notes on a multitude of paper scraps the next day.
Todoist is just what it sounds like—an online to-do list and task management system that allows you to keep your life in order (or at least appear like you do). The best part of the app is that you can sync your Todoist with Trello so when you get those pesky notifications, Todoist will condense the items you're tagged in (and likely responsible for) into a great task list for you to tackle.
For the more visual learners, Paper is a great way to take and organize notes, photos and sketches, whether it's your grocery list, or a grand idea for the next great invention. One of the best features of Paper is the ability to draw over photos. It's a professional's Snapchat, if you will.
For example, snap a photo of that pesky office you've been trying to redecorate, and jot down the measurements of the space right on the photo! Create last minute diagrams and charts and share with your coworkers to make sure everyone is on the same page (of Paper)!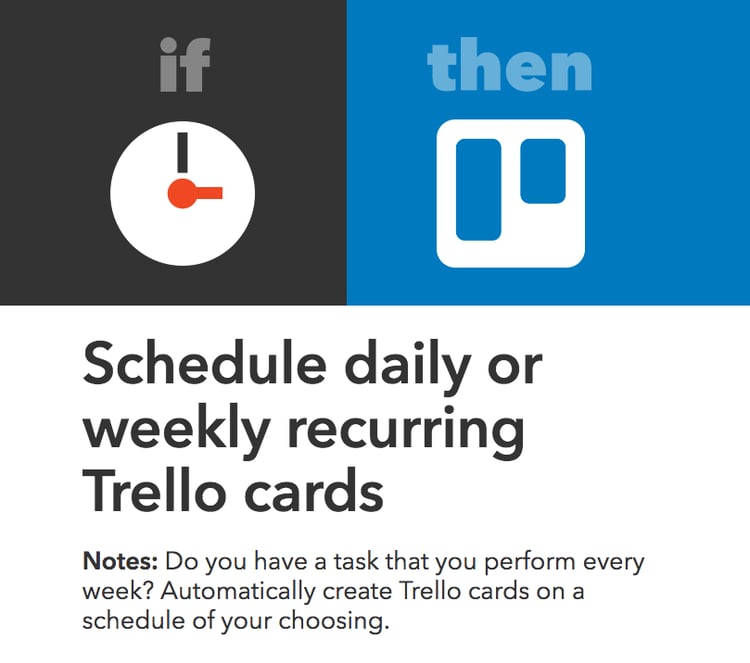 IFTTT allows you to take all the apps you know and love and make them work best for you. With IFTTT, you create equations between a pair of apps—if one thing is scheduled or done, another thing automatically happens.
For example, if you post regularly to Instagram to promote your small business, you can schedule those posts to also share on Twitter or Facebook. IFTTT makes that happen, saving you both time and the frustration of posting in multiple places. Schedule recurring Trello cards for weekly tasks, or sync your sharing systems by having files placed in Dropbox also upload to Google Drive. The options are endless!
What they say is true—think smarter, not harder. These apps can help your small business operate smoother simply by keeping you organized, up-to-date and in the loop. Once you develop a habit of using them to tackle the tasks at hand, your day will become less daunting and more dancing!
What are some of your go-to organization apps? Do you still prefer the classic pen and paper way of getting things done. Let us know in the comments below.