---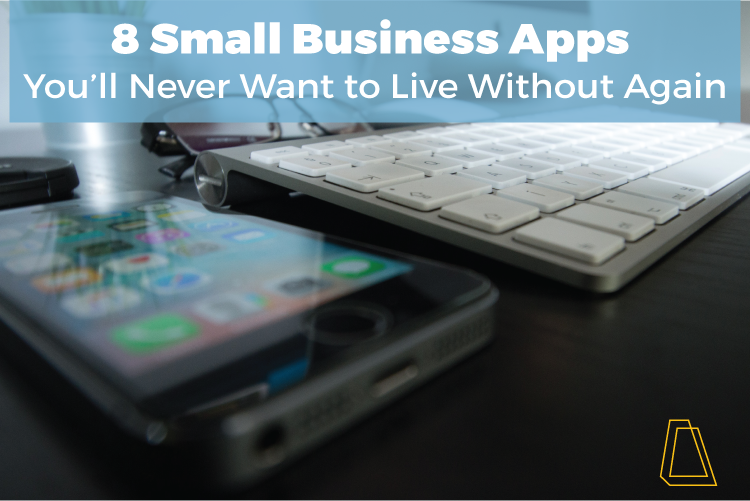 Running a small business involves wearing a lot of hats. If you're looking to increase productivity and organization—or make life a little easier—a good app could be the answer.
To navigate the overwhelming amount of small business apps available, we've compiled a list of our favorites. These 8 small business apps can help you stay organized and on top of everything, no matter which hat you have to wear.
---
Expensify
Expensify allows you to track expenses by linking your credit or debit card to the account so charges are automatically placed on an expense report. Expensify can also create expense reports from uploaded images of your receipts. If needed, the app can also track time, mileage or business travel.
Fuze

Fuze is a video conferencing and online meetings app. It hosts online meetings for all devices (including mobile) and operating systems. Fuze makes content sharing easy with support for PowerPoint animations, Word documents, PDFs, movies and high-resolution images.
Google Drive
Access your files anywhere, on any device. With the Google Drive mobile app, you can back up all of your files, including videos, photos and documents. You can also view and share files with others and set permissions to view, comment or edit.
Gusto
Streamline your payroll, taxes and benefits process online with Gusto, formerly ZenPayroll. Gusto provides online employee onboarding, reports new hires to the government, handles all local, state and federal tax filings and emails digital paystubs to employees.
Pocket


While browsing the internet we come across content that looks interesting all the time, but sometimes we can't look at it right away. With the Pocket app you can find something online, put it in the Pocket and view it later. You can save items from a web browser, or on other apps, like Twitter. Once something is saved in Pocket, you don't need an internet connection to view your article, video or other content.
Polaris Office
If working on the go is something you do, Polaris Office can help. This office application suite is optimized for smartphones and tablets. It allows you to create, edit and save documents with or without an internet connection. You can work on Microsoft Word, Excel and PowerPoint documents within the app.
Slack
Slack is an instant messaging app that allows you to organize conversations into private or public channels or send a direct message. The app makes it easy to drag, drop and share images, PDFs and other files. Slack also indexes and archives any message, notification or file.
Trello
Trello is a project management app that tracks your team's workflow. Create boards to organize and manage projects. Add cards to boards to represent an assignment or task. Trello helps you keep track of everything from the big picture to the smallest details
If you feel like you're struggling under the weight of your small business, there are plenty of apps available to assist you. With the right combination of tools, you can streamline your business processes, simplify your business communication and save both time and money.
This list of small business apps is by no means comprehensive, so if you feel a great app is missing, leave your suggestions in the comments below!