A Small Business Owner's Guide: Top Social Media Management Tools of 2016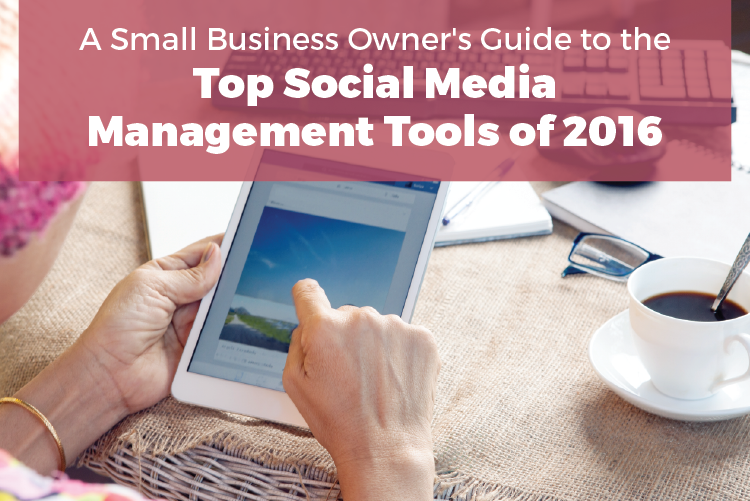 This blog was written by Jackie Steinmetz, owner of Accelity Marketing, for startupsavant.com – read the original blog here.
Social media management tools are essential for any social media professional or small business owner. Since there are so many of them out there, it may be hard to know which platform will work best for you and your business. Let's take a look at some of the top social media management tools for this year.
---

Buffer
Buffer was Accelity's go-to social media management tool before we implemented HubSpot. It has some amazing free features and is extremely easy to use. Depending on your business and how often you plan to schedule posts, you may be able to get away with using the free individual account for the time being. If that doesn't work for your business, there are various plans based on the size of your team that are available on the cheap. One great thing about Buffer is that they also give free access to Pablo, which is a simple (but great!) image creator for your social media posts that I'll cover below.
HootSuite
When it comes to managing social media, HootSuite is one of the best tools and certainly the most popular with over ten million users.
The platform offers users three different plans to choose from: free, pro, and enterprise. Just like Buffer, you may be able to use the free plan (at least to get started!), which offers users the ability to manage three different accounts, two campaigns, some analytics and other basic features as well. The Pro plan allows users to manage up to 50 social media profiles, use HootSuites advanced message scheduling, enhanced analytics and more.
Sprout Social
Sprout Social is a little bit more pricey compared to the previous two, but it's a popular tool used by companies such as Yahoo, Zipcar, Spotify and Fossil. On a tight budget? Sprout Social has a couple of plans that may work for you and your company. My favorite aspect Sprout is the smart inbox, which brings all of your messages from every one of your profiles to a single and filterable stream. This feature ensures that you never miss the chance to respond to a client or potential customer.
Other Helpful Social Media Tools
As I mentioned in the Buffer section, there are a number of other useful tools to pair with social media management software that will make your posting and interacting experience quick and easy.
Canva
Canva makes it easy and affordable to create quality social media graphics. Canva's library is home to hundreds of professional designed social media layouts created by a team of designers. These layouts can be used on Facebook, Pinterest, Twitter, Instagram, and Google+. Canva's library is free to use, making it easy to update your social profiles—and if you don't find your desired design, you can use your own!
Bitly
Most social media management tools have their own link shortening capabilities. If the one you're using doesn't, Bitly is a quick way to shorten those exceedingly long hyperlinks.
IFTTT
IFTTT is a seriously useful tool for anyone business that is focusing on social media. It allows users to connect and automate sharing on any major network or channel, which saves a lot of time in the long run.
Google Analytics
Google Analytics is notorious for giving users tons of useful information—sometimes even than they know what to do with. If you know your way around the platform then the tool is extremely handy, and if not, here's a guide to help you get started. Alternatively, check out Pave, a new startup that's simplifying Google Analytics reporting for businesses everywhere.
Pablo
Pablo is a social media image creation tool owned by Buffer. Even if you don't use Buffer's social media management platform, Pablo is still free to use and it creates quality images in a very short amount of time.
Social media mavens, what are you looking forward to in 2016? Is there any new software that we didn't cover? Leave a comment below.