Accelity's New Market: Why We're Focusing on Miami Marketing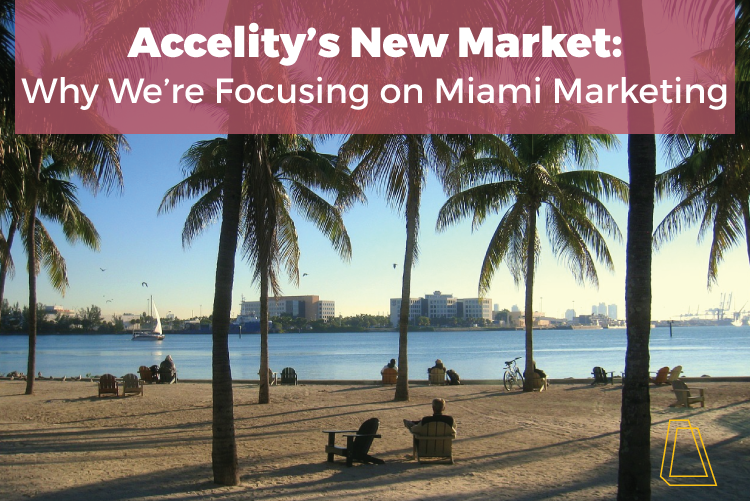 There are many ways to go about expanding business: grow within your vertical or expand to another, offer more products or services to current customers, and a million other strategies. At Accelity, we know what we're good at: Marketing for startups and software companies. We have no desire to dilute our focus by defining a new target market outside of these and our toolkit of services is stronger than ever.

---
So how does Accelity grow?
Recently, we made the decision to target a second city for expansion and identified a few key characteristics that the city must have:
The city must be

filled with innovation

The city must have a

large population of entrepreneurs

The city must be

up-and-coming in the tech scene

And finally, if that city happens to fall in the lower (warmer) half of the country, we wouldn't be upset. For those of you that have never endured a Wisconsin winter, trust me when I say that it's pretty brutal.

You may think I'm joking but I'm about 90% serious here.
So we're now a Milwaukee and Miami marketing agency.
Why Miami?
I know what you're thinking: Miami and tech? You're pretty sure that Miami is all about nightlife, tourism and beaches, right? Historically, you're right, but according to this article, Miami's tech scene is heating up.
Let me expand on our four key factors:
Filled with innovation
Miami is an international hub, so it comes as no surprise that innovation is rampant in this diverse city. Because of this, the Miami tech scene has to think differently—focusing on global instead of local ideas. Acting globally and partnering with other companies and entrepreneurs worldwide opens up the door for this city to speed up tech innovation and to be the place to answer the question "what's next?"
Large population of entrepreneurs
Get ready for a data dump: Miami is currently the second largest entrepreneurial city in the United States and nearly 150 Miami-based companies are on Inc. 5000's list of the fastest growing private companies in America. What's the takeaway? Miami's population of entrepreneurs is growing, and that growth isn't slowing down any time soon. This makes it a prime location for companies looking to begin or grow into other cities.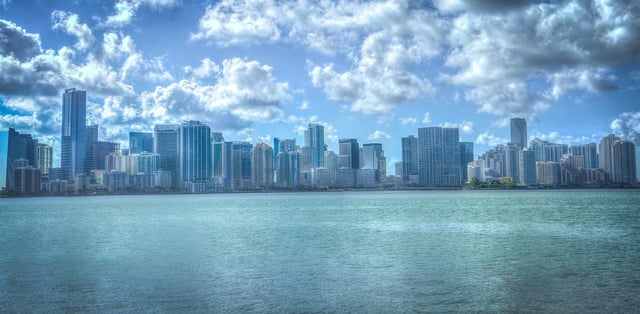 Up-and-coming in the tech world
Wondering where the Google's of the world are setting up their new offices? Miami is a hub for Google, Uber, Facebook, Lyft, Twitter and more huge tech companies that value the international accessibility and impact of the location.
What's more, Miami is now known for having a very experimental tech scene. This environment makes it easy for tech entrepreneurs to create new businesses without jumping through many hoops. In some cities, entrepreneur background and pedigree matters most—in Miami, it's all about how hard the entrepreneur hustles. What's not to like about that?
Warm
Here, I'll tell a personal story. My family and I visit Miami to escape the chill of winter every year. Every year we don't want to leave. Miami is an amazing place to visit, live, work and be an entrepreneur. With this expansion of Accelity, we hope to make that dream at least a part time reality!
Have any thoughts about Accelity's expansion, location choice, or anything else? Drop me a line in the comments below.