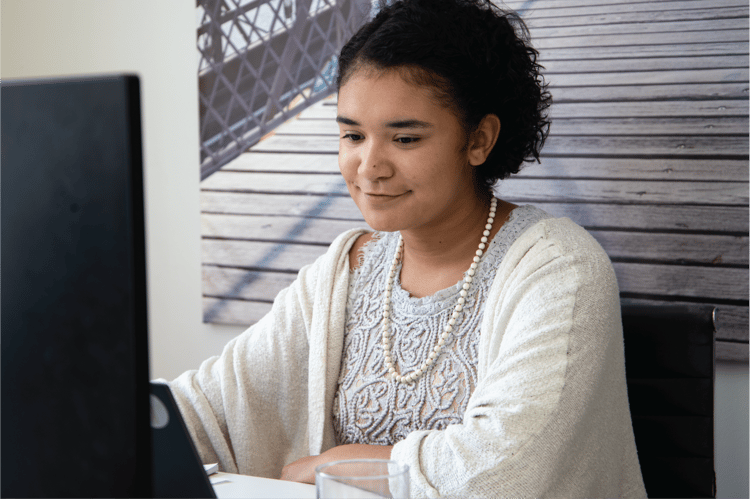 Follow the yellow brick road to meet the wizards behind the curtain at Accelity! We might not practice magic, but we can make content appear in the blink of an eye. In this blog series, we will feature one of our talented team members so you can see what we are all about. This month's star is Mikayla Gilbert!
1. What drew you to Accelity?
Among other things, it's culture, and accelerated growth. My personal values, and goals align very naturally with Accelity's. At the end of the day who doesn't want to be a part of a good thing? A company with visible growth, and tangible returns.
2. What is the coolest thing about working at Accelity?
The sense of community, and belonging that I've rarely seen or experienced in similar settings. I feel like we are all kind of one another's champion… which makes our success taste that much sweeter.

3. Who inspires you?
Anyone who challenges the status quo, and positively shifts our collective consciousness. We're currently in a state of being that isn't sustainable, or conducive to emotional well being. People who acknowledge social issues, prioritize their privilege, and stand up for what's just are my heroes.
4. What is an attainable life goal you have for yourself in 10 years?
I would like to continually be more sure of myself. Hopefully in 10 years I will start to reap the rewards of the seeds that I've sown in my career.
5. If you were to write a book about your life, what would the title be?
"Does Anybody Really Know What Time it is? Does Anybody Care?: The Life and Times of a Chronically Late Chicago Fan."
6. If you were mayor for a day, what would you do?
I would give everyone 100 bucks, and the day off.
7. A zombie outbreak just happened in Milwaukee, what is your plan to survive?
I'd lock myself in a Woodman's, and live a long, healthy life off of their bounty of employee owned goods.