Common Ways Entrepreneurs Waste Time and How to Increase Productivity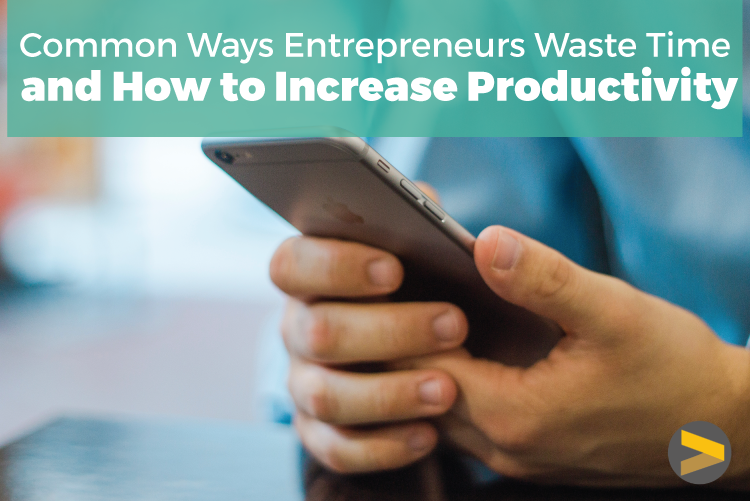 Entrepreneurs have two huge things working against them—they wear multiple hats (usually taking on too many roles) and they have no time. This makes staying productive an incredible challenge. You can overcome this challenge by identifying common ways entrepreneurs like yourself waste time, and changing your daily habits to increase productivity! Below are a few examples of how to do this:

---
Create a comprehensive business plan.
One of the most common ways entrepreneurs waste time is by failing to have a comprehensive business plan in place to keep them focused on their objectives and goals.
Good business plans include:
A detailed description of what your business will offer in the way of services or products
A targeted marketing strategy aimed at engaging your prospects and leads
A list of expected operating needs and expenses
An initial expense projection and expected day-to-day operation expenses
Short term goals. Where do you see your business

6 months from now

?
Long term goals. Where do you see your business

5 years from now

?
Realistic profit predictions
A mission statement that highlights why your product or service is superior to what the competition offers
Use time management aids.
Time management is another area that deserves careful consideration by entrepreneurs. It's easy to become overwhelmed by all the tasks you need to accomplish in order to get your new business up and running.
Time Management Aids:
Start each day with a list of what needs to be accomplished
Learn to prioritize by moving the most important tasks to the top of the list (we call this swallowing the frog—learn more here)
Cut down on email, social media and web browsing activities
If self-control isn't your strong suit, set a timer, and only cruise the internet if you've completed the important goals on your daily list
The demands on your time may be great, but it's important not to try to accomplish too much at once. Again, a list can help you focus on one thing at a time and prioritize your day, or week for that matter.
Have a (scheduled) open door policy.
If you have employees, there are going to be times when they need your guidance or input. An open door policy is the sincerest, most engaging approach to interactions with your employees, but the time spent interacting cannot be allowed to interfere with productivity. If interruptions come at inconvenient times, and are less than crucial in nature, it's okay to schedule your open door policy.
When you have a scheduled open door policy, it allows you to focus on other tasks without interruption, while also acknowledging that your employees have something of substance to address with you, and that you set aside time to give the issue careful consideration. It will also help your employees understand that that time is their time, and will not be interrupted by you looking at your email or answering phone calls.
Less obvious ways entrepreneurs waste time.
1. Partnering with investors who make unrealistic demands
Soliciting investors who expect unrealistic returns on their investments, or who make demands that will hurt your productivity, can be a waste of effort and time. When courting investors, make sure they know that you will maintain control of how funds are spent and distributed.
2. Partnering with someone without clarifying their role
Partners can also waste an entrepreneur's time when it's unclear who will be responsible for what, and when. Before considering taking on a partner, ensure all expectations and duties are outlined in writing, and that everyone involved is equally committed to the success of the business. Unbalanced devotion of time or efforts leads to resentment that can destroy a business.
3. Working from home when you have no set boundaries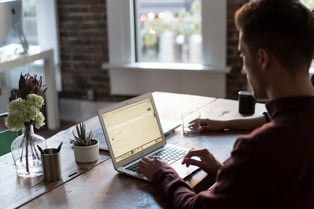 Working from home can either be a recipe for procrastination, or ultra productive. When you don't have a physical office yet, or are in and out of the office, you need to set clear boundaries with yourself and anyone else you live with that the area you work from at home should be deemed a work area. This means you should not be distracted or interrupted when you are at work (at home). You might also consider finding a co-working space so that you can meet clients as needed, and get away from the distractions of home. Learn more about boosting productivity when you work from home in our blog on the very same topic.
4. Consider the needs of your prospects to boost sales
While considering ways to make the most of your time, put yourself in your clients shoes. Show appreciation for how busy your clients are by keeping presentations, meetings and phone calls short and to the point. Offer more in-depth information about your business or services online. Make sure your website includes a helpful FAQ section, and a prominent, user-friendly, contact page. A live chat option or social media page can also boost engagement and answer their questions faster. Do whatever you can to make your business easy to work with for your current and prospective customers. Doing this will help you effectively boost sales and retain quality clients, ultimately allowing you to save time and energy trying to sell in other ways.
Are there other ways you've found yourself wasting time as an entrepreneur? Have you overcome those obstacles? Let us know in the comments below! If you're looking for help streamlining your marketing process to build a more productive sales cycle at your startup or small business, contact Milwaukee marketing agency, Accelity Marketing.