Content Marketing ROI: The Tools You Need To Succeed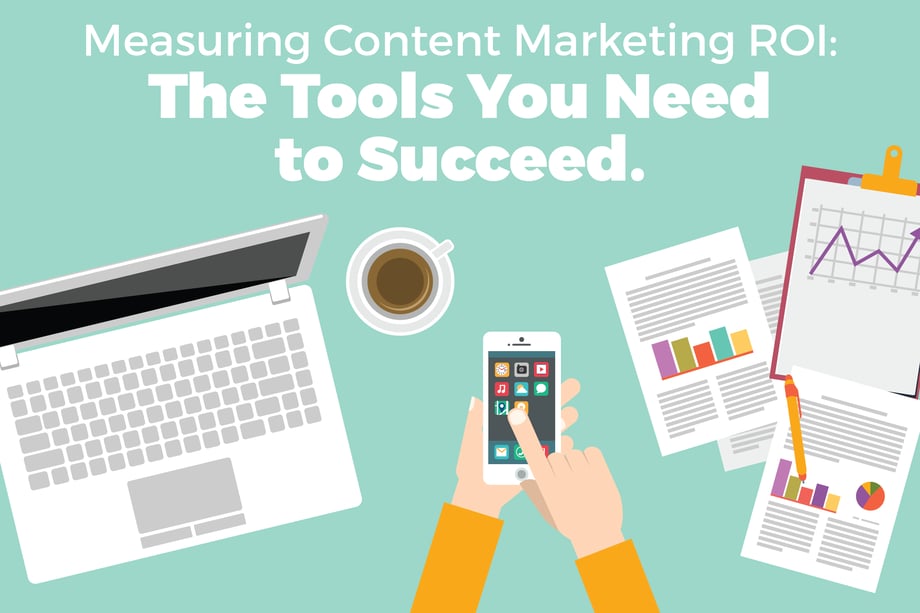 The ROI of marketing has long been a focus of business owners and executives. While these stakeholders realize the importance marketing has on their business, they also want justification for the money they are spending on various marketing activities.
Determining ROI for various marketing activities can seem nebulous at times, but it is very possible. Our last two blogs discussed common ROI metrics for content marketing, as well as how to measure content marketing ROI—but ROI can be measured for all marketing activities.
Today's technology simplifies the process of measuring ROI for all those initiatives, and there are many tools available to help track these important metrics. In this blog, we're going to share some of analytic tools for various marketing activities, including some of our favorites, to help you measure marketing ROI.
Website traffic and behavior
Generally, whatever platform your website is built on will provide many basic analytics, such as website visitors, on-page behavior and more. However, one of the best places for in-depth website analytics is Google Analytics—and it is free for anyone to use.
Google Analytics offers a comprehensive overview of metrics relating to your website that can help you measure the effectiveness of your content, marketing campaigns, SEO, advertising and more. For instance, you can measure:
Total and unique visitors to your site, and to individual pages
Where your traffic comes from (search engines, social media, other websites, advertising, etc.)
Visitors that make purchases, if you have an ecommerce site, which allows you to easily track ROI of specific marketing campaigns
The exact path visitors are taking through your site
Goals and conversions, such as filling out a form, downloading content, requesting a demo or making a purchase
Bottom line: If you have a website, you should be using Google Analytics. It is an excellent first step to measuring marketing ROI.
Content marketing
As I mentioned, we discussed content marketing ROI in our last couple blogs, but there are also tools that help measure and track those important metrics. These are two of our favorites at Accelity:
HubSpot

: HubSpot is a popular industry platform that enables a full range of sales and marketing activities. When you use HubSpot to integrate your content marketing, email marketing and other related activities, you also have access to excellent centralized reporting on those areas.

Docalytics

: Another favorite of ours is Docalytics, software that focuses on content marketing and lead generation. With it, you get a specific picture of how your content is read, including where a user's mouse travels and clicks.
Social media
There are many social media management and analysis tools available—too many to even list. Here I'll just share our go-to tool, and what makes it so awesome.
Buffer is the tool we use at Accelity, because it is incredibly easy to use, allows you to schedule posts for all your social media accounts in one place, and offers straightforward analytics on your results.
Evaluating the results of your social media posts should be part of any social media program, so you can see what posts are resonating with your audience, what times of day are more successful for posting, etc. This helps you constantly tweak your strategy to be as effective as possible.
Want to read more about measuring marketing ROI? Download our latest ebook, Make Your Investment Count: Measuring Content Marketing ROI. And if you'd like some support with your own content marketing initiatives (or any other marketing projects), contact Accelity Marketing, your local Milwaukee marketing agency.
---