3 Ways Content Marketing Analytics Will Drive Sales This Year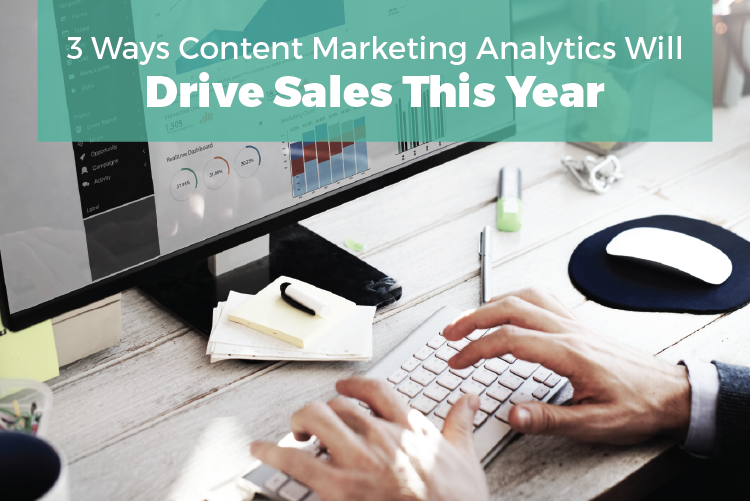 Every marketer has heard the phrase "content is king." This phrase actually comes from an article written by Bill Gates in 1996, and has been used over (and over, and over) for 20 years. Still true today, Gates stated that people "must be rewarded with deep and extremely up-to-date information that they can explore at will." He was talking about the rise of the internet and the exact same sentiment is applied today to content marketing. How's that for an amazing prediction?

If content is king, analytics is queen.
One prediction that Bill Gates couldn't make in 1996 is the popularity of analytics, especially content marketing analytics. Even in this tech-heavy world, deep marketing analytics are surprisingly new. The majority of content marketing success is still measured by web traffic (more on content marketing ROI here). Yikes. While web traffic is important, marketers already know it's not the only key to their success.
In 2017, we are confident that deeper content marketing analytics—like behavioral indicators, sales lead quality and quantity to name a few—will go from a nice-to-have to a must-have. Here's why:
1. Marketers have the opportunity to form deep connections with their prospects.
Today, there are really two kinds of marketers—those that have the tools to get to know their prospects, and those that don't.
The latter is a group of marketers that make a best attempt at understanding their audience with market research, persona creation and analytics like web traffic. I applaud everyone in this category because I know what it feels like to try to place all of these indicators next to each other and try to create a strategy that makes sense.
However, with the powerful tools that are available to marketers today, a little investment goes a long way. Document analytics and marketing automation allow marketers to understand exactly what their prospects are looking at and what's most interesting to them. Next year, marketers will send each and every prospect down a unique, customized path to ensure each lead is warm by the time it hits your sales team. How cool is that?
2. Sales and marketing are partnering like they never have before.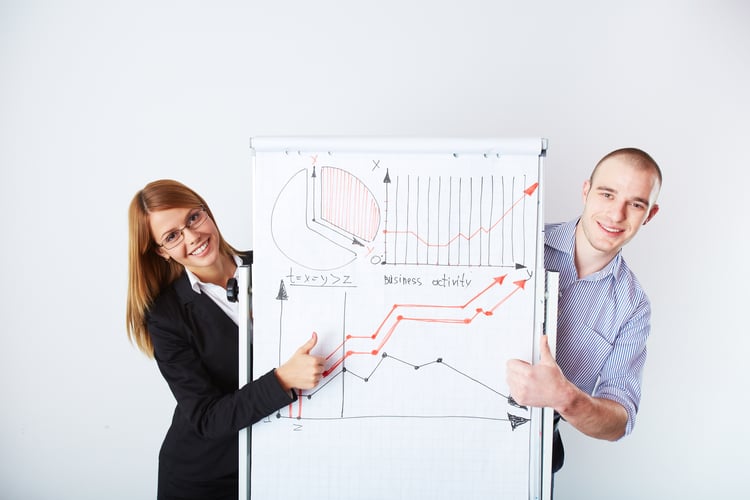 A few years ago we saw the start to a real emphasis on marketing and sales working together. In some businesses, these teams work on separate islands—and in some, they work hand in hand. Collaboration between sales and marketing helps marketers understand their prospect's' pain points. Creating a comprehensive strategy with your sales organization in mind allows marketers to get prospects warmer than they've ever been when they're handed off to sales.
This year it's more important than ever for marketers to focus on sales enablement (or sales collaboration), so consider starting or ending each year by outlining your plan for the teams to work together. Remember, your sales team wants to know what's in it for them—so be sure to convey that message loud and clear: sales and marketing collaboration means better marketing—which translates to warmer leads.
3. Marketers can take the sale halfway there.
This is something I see all the time: marketers create great content, gate it with a form on their websites, and jump for joy when a form is submitted, then hand the information they gather directly to sales. But how interested is that lead, really? Studies show that it takes 7 to 13 touches from a business to really warm a prospect up, and in this scenario, you're at a whopping one. That means it takes at least 6 more calls, emails, mailers and whatever else to really engage the prospect—and most of that is done manually by your sales team.
Marketers today can take the sale halfway there by handing their sales team a truly qualified lead. And the only real way to do that is by using tools that help you understand how your prospects interact with your marketing. I know what you're going to say: we don't have the budget for that. It's important to remind your decision makers that what you spend on analytic tools, you'll earn back in actionable insights and much warmer leads.
This year make sure you have tools in place to understand how your target audience is consuming your content. These tools should provide insights that help your team understand what's of greatest interest to your prospective customers—to make every conversation count.
Are you creating a comprehensive marketing plan this year? We'd love to help. Leave a comment below or contact Milwaukee marketing agency, Accelity Marketing today.