4 Ways Blogging Will Help Your Business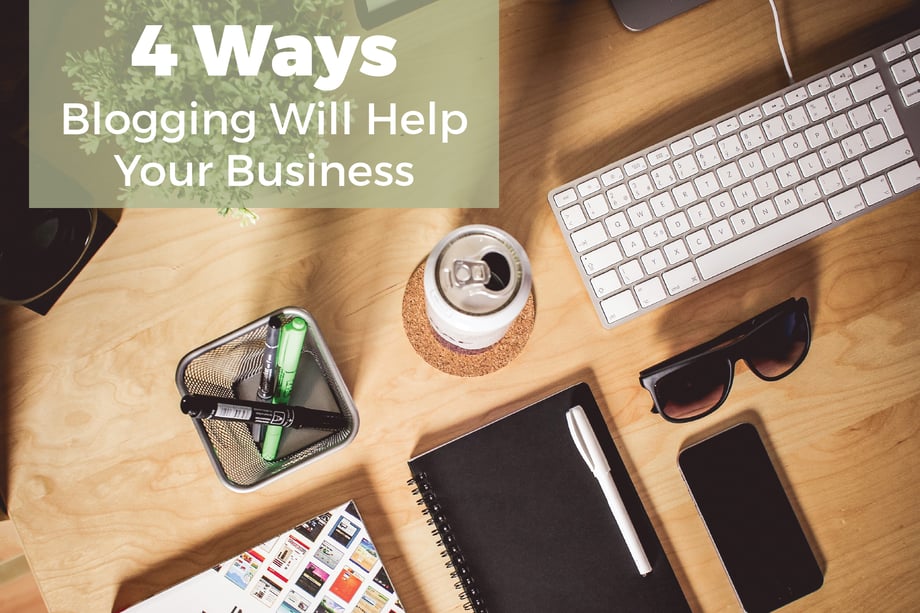 This post comes from Beverly Bean, an author in our series of guest bloggers. Learn more about her here.
--
Blogging has become a buzzword, especially for business. It's a practice that can seriously up your business game, and it's relatively easy to do.
Your clients and customers need a way to get to know your business, and blogs are a leading method to establish trust. A potential client or customer can visit your site, read your posts, and feel like they know you without ever meeting you in real life. It's like having a 24/7 employee! In their minds, if your free content is good, there is reason to believe that your paid product or service will deliver value as well!
Here are four more reasons blogging will help you help your business.
Personality & Expertise
If someone is visiting your website and they only see that you are trying to sell them something, it can be extremely off-putting. If you invest some time into writing posts, your visitors will be able to see that you are giving value that they can use and relate to immediately. Ultimately, blogging adds an experience for your customer that they otherwise wouldn't have.
Content Marketing
Utilizing a blog as a platform to share your expertise, products and commentary about your niche can not only inform your readers and customers, but it can point them to your products and services in a non sales-y way. It also enables clients to try you out before they buy, which is your opportunity to gain trust.
Community
Having a community of readers and fans is made even more possible through keeping an updated blog. If you are always talking to your customers through your blog, your business is instantly shown as one that cares about cultivating community and sharing expert information freely.
Content To Share
Content is key, and anything that you can give away freely will set you apart from competitors that are too stingy with their knowledge. As your business grows, you will never run out of content ideas for your niche, and your bottom line will thrive because of it. Best yet, curating a consistent blog increases your SEO, so more people can find and buy from you.
Do you already have a business blog? How has it helped you? If you haven't blogged, are you going to start?