Marketing Through Storytelling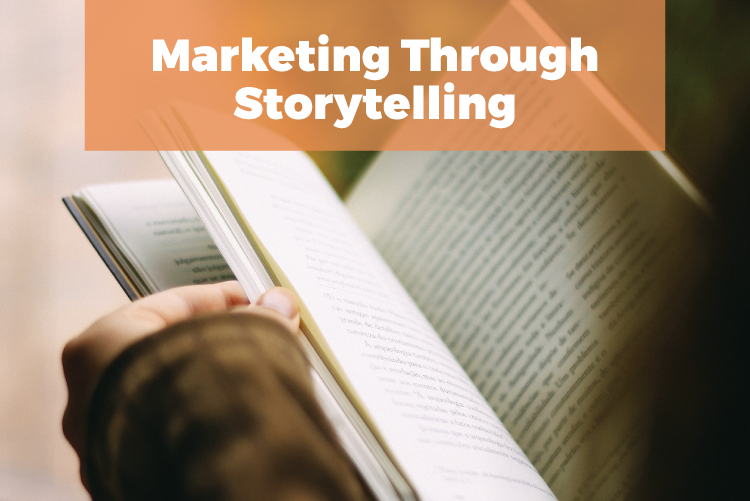 This post comes from Charlie Antoine, an author in our series of guest bloggers. Learn more about him here.
Tell the story of your brand.
One of the hottest trends in content marketing today is storytelling. A story can be defined as a simple narrative, but telling a brand's story is much more.
Stories are generally more memorable than typical marketing content. It's a great way to inform your audience about your company, build trust, deliver valuable content, and invoke emotion depending on their interpretation.
Your consumers will also help tell your story through their own experiences and interpretations. Telling a story can be as simple as a single instance or the collective evolution of your brand's marketing content. From the history of your brand, to products and services, you can decide which story will resonate the most.
Do you need to engage in brand storytelling? It may not be suitable for every brand, but it is a great way to differentiate in today's "me too" copycat market. Storytelling is also a great way to engage the audience. There are many ways to go about telling a brand's story.
About your company...
The most common form of brand storytelling is telling the history or origins of the company. Did you ever wonder how BMW was founded? Ever wonder about the origins of the Big Mac? Knowing the history behind a product can make it more desirable, especially if it's relatable. Nostalgia is the perfect way to connect history to a brand, logo, website, or social media feed, and then finally to the end product. Deliver a message stating your company's mission, how it intends to solve a problem, or even its plan to change the world.
About your consumers...
One of the best ways to connect with your audience is to tell a story about a brand's consumers. People can best relate to others that have similar interests. It also is a great way to include them in your brand's story as a whole, thus creating brand loyalty in the long run.
Jared from Subway is the perfect example. He has been telling his weight loss success story from eating Subway's healthier sandwiches. Other consumers can relate to his problem and therefore want to join him in their own weight loss challenges.
Another great example is Apple's iPhone commercials. Notice how just a series of images without a narrative is a simple, yet powerful way of telling a story!
Maybe the people in this ad are telling their own story? Now we're getting into some deep thinking...
Use a case study.
A case study is a great way to isolate a specific instance of success for one of your customers. This is most commonly used in B2B scenarios showing how one company helped another achieve an objective. This type of storytelling defines what the problem was, the plan to overcome the problem, and what the results were. Whitepapers and press releases are great ways to deliver case studies to your target audience, because they can be shared and redistributed.
There are obviously many ways to tell a story, but the best way is your way. Every company, brand, and individual has a story to tell. So go out and tell it! Share your experiences with us in the comments below.