The Anatomy of a Good Blog Post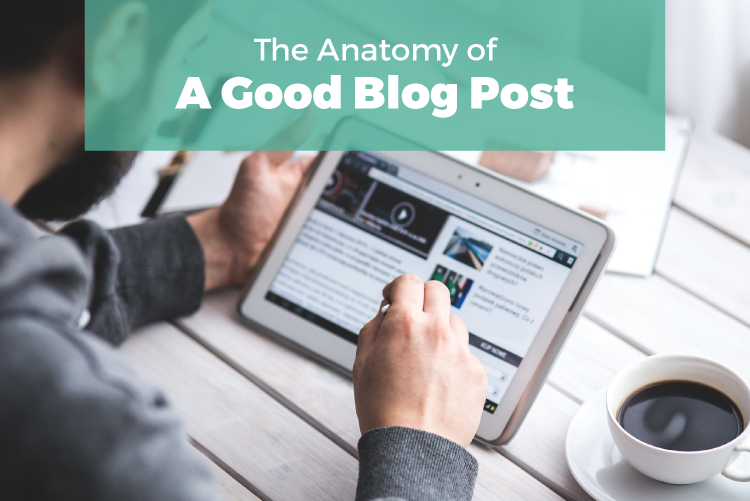 Once you decide to create a blog for your business, your first focus is probably what you'll write about. While that is certainly important, make sure you focus appropriately on how you are writing. The thing about blogging is that it is a unique medium, and readers like to digest each blog post quickly, scanning for relevant information.
---
Of course you want to make sure you include quality content, but if your content isn't easily readable, you won't get the benefits of sharing your expertise. In this post I'll discuss how to compose an effective blog post that will draw readers in and keep them reading.
Start with a compelling title.
Your title is important for a few reasons. You want to entice people to click through and read your blog when they see the title, but you also want readers to find you via search engines. For that reason, it's important to think about not only what will appeal to your target audience, but what words or phrases they'll likely be searching for related to your topic.
Some bloggers try to get overly creative or clever with their titles, which can help with the first objective of getting people to read. But it can actually hurt your chances of people finding your blog by searching for your topic—and search engines are a huge potential source of traffic that you don't want to neglect. It's important to consider both aspects when writing your title.
Make it visually appealing.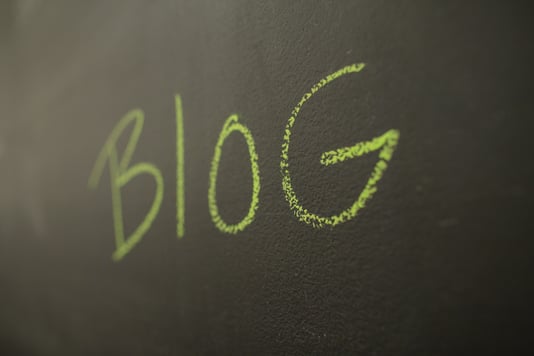 The worst way you can format your blog is in long blocks of text. Since your blog will be published online, it's important to write in a way that is friendly to online readers, which means making it easy to scan quickly. That way, readers can quickly ascertain your main points and pull out the information most useful to them.
Here are some tips to keep your content reader-friendly:
Break your blog up into a few main points, with subheadings for each.
Keep paragraphs short.
Try to keep your content to 300-800 words. If you have much more content than that, consider splitting your topic into a few blogs.
Use formatting such as bullets, numbering and bold, to emphasize important points.
Include images.
End with a call to action.
What's the goal of your blog? Maybe you want to show off your expertise to subtly promote your services. Perhaps you want to attract new prospects to your website and build an email list.
You definitely don't want to use a hard sell in your blog, but make sure you include some kind of call to action for the reader. This helps direct your reader to take the next step in learning about your business, increasing the potential likelihood they will become a customer. Here are some ideas:
Ask readers to download your e-book for more in-depth information on the topic (and to capture their email address)
Suggest that the reader share their thoughts or questions on the topic in the comment section
Link to your Facebook or Twitter account and ask that people connect with you
What are your blogging questions or favorite blogging tips? Share your thoughts below! Looking for help with blog content? Contact Milwaukee marketing agency, Accelity Marketing.