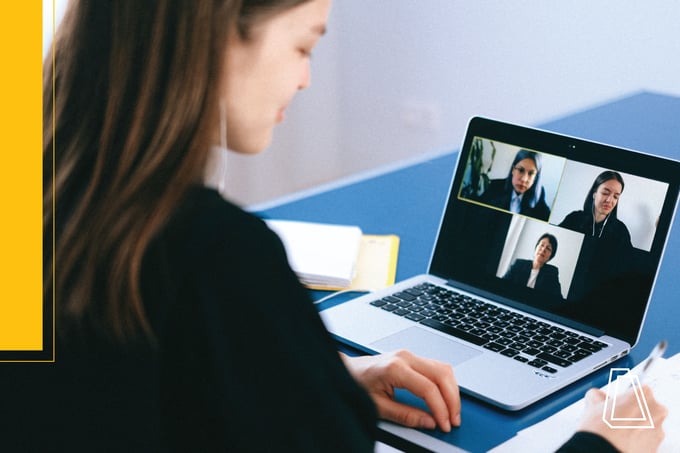 For our final business strategy open forum, Maggie Dauss of The Commons joined us to discuss how they've pivoted in response to recent global events. The Commons seeks to develop and retain talent across southeastern Wisconsin with hands-on learning experiences.
Students who participate in The Commons develop real skills, solve real problems and build valuable networks. In fact, students who participate are 81% more likely to seek local jobs, which is why we've been a long-time partner of The Commons, providing mentorship to students and even hiring some fantastic alumni to join our team.
Like many other organizations, when COVID-19 hit, The Commons had to pivot in order to keep talent and the industry connected in a time of crisis. About 75% of internships were projected to be shortened or canceled, but it was still critical for young people to understand companies and communities in order to get the most out of their future careers.
Maggie joined us to discuss how The Commons pivoted their operations to continue serving students throughout the coronavirus crisis.
Introducing Isolation Innovation
The Commons' first shift was the rollout of free "Isolation Innovation" sessions that were available for students and community members. They hosted Zoom meetings on Friday mornings that fostered creativity at a CDC-approved distance. This was successful in bringing the community together during a time when they wouldn't have been able to otherwise.
The Commons has been around for five years, and while they've always leveraged digital tools to enhance their programs, this was the first time relying solely on technology for programming.
Shifting summer internships
"What if we…" is one of The Commons's core values. They recognized there was an immense need to transition to a purely online experience, and trusted that their foundation could do so. They announced a virtual summer internship program that would provide a deep dive into technology, innovation and professional development for interns impacted by COVID-19.
They had only 120 spots available based on sponsorships but received over 700 applications from more than 50 universities and colleges. They knew they had to make good on this being a paid opportunity, which was an enormous risk for a non-profit, but also a necessity for students.
The Commons was able to stick to the core of quality engagement and meaningful work, even as they were building the plane while it was flying. As a result, 120 students were able to participate in a 10-week part-time paid internship where they could collaborate on real-world work while learning how to operate in a virtual learning environment.
As entire industries have been shifting to digital and remote work, it's even more important to teach students how to leverage online space and to work effectively while remote. As corporations shift this way for future work and hiring, this gives them a larger candidate pool to tap into.
Cultivating a diverse network
Another impressive element of The Commons's summer cohort was the level of diversity they were able to achieve. Out of 120 interns, 52% identify as women, 50% as people of color and 29% as first-generation students. In addition, students attend 25 different schools and major in a variety of disciplines.
Diversity is such a crucial consideration for organizations, one that's been brought into the spotlight by recent national events. We were curious how The Commons was able to cultivate such a diverse group of talent. Here are some of the tips Maggie and other attendees shared for creating a diverse environment:
Don't limit opportunities (The Commons opened up to students who were in any year or degree program)
Work with campus liaisons to increase network diversity
Establish yourself as an organization that can be trusted to follow through
Have specific resources for diverse groups (for example, The Commons focused on how they could support the 35 first-generation college students)
Pivot on!
Right now, there's enormous power in being able to pivot agilely and effectively in order to deliver under-served markets. Explore how you can stick to your organization's goals while operating under new circumstances.
This was the last business strategy open forum we'll be hosting. However, we're transitioning to host monthly webinars to continue sharing industry insights for effective sales, marketing and business operations.