How Professional Photography Can Improve Your Website Experience
---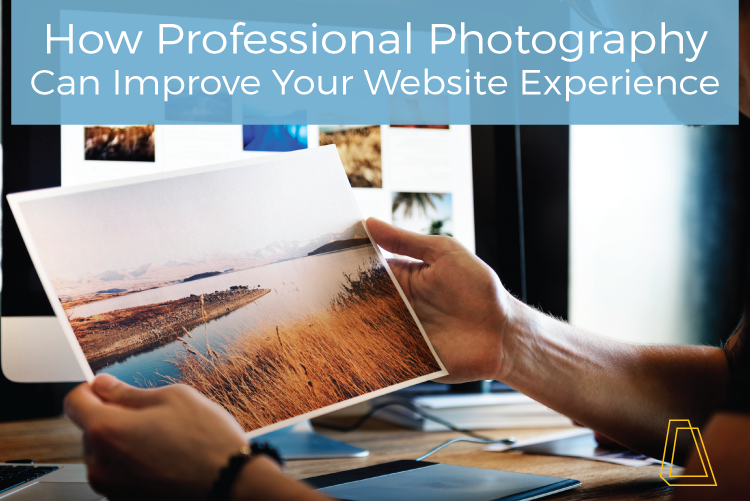 In today's inbound marketing world, businesses use photography at the forefront of their web presence. You see large scale header imagery, live videos auto-playing as you navigate from page to page, and whimsical photos of company culture or around the office scenes. Photos speak volumes when it comes to websites.
When a consumer or potential client navigates to your website, it's likely they're doing so because you've sold them on your brand elsewhere—Instagram, Twitter, Facebook, an in-person handshake or an exchanging of business cards. That's where you want to start. By creating an engaging and visual presence on social media, you set the standard for what clients can expect going forward.
A bright, whimsical photo-based ad on Facebook is much more eye-catching than a small logo and copious amounts of copy. A clear-cut photo of your brightly colored office on the back of a business card, sells what you stand for, what your brand represents and the face of your company. You catch your audience's attention with visuals, and then seek more information.
---
Build your brand with video.
Once you've built up your presence via social media and print, you should shift your focus to your website so it aligns with your brand standards and reflects your company culture. A quick update, and new B2B trend, is to improve your website with video.
Companies can create short montage videos of:
Employees in action

Active team meetings

Fun events taking place around the office
Showcase your company culture on your website homepage. These short 10-20 second videos run in a loop at the top of the page while website visitors decide where they'd like to navigate next. Alternatively, create a short photo slideshow that rotates through in your header space. Make sure to keep these videos simple and quick, and keep the Navigation menu at the forefront, so the user isn't detracted from getting to where they need to go on your site. Companies like RainKing and Huee use interactive video to keep their site engaging.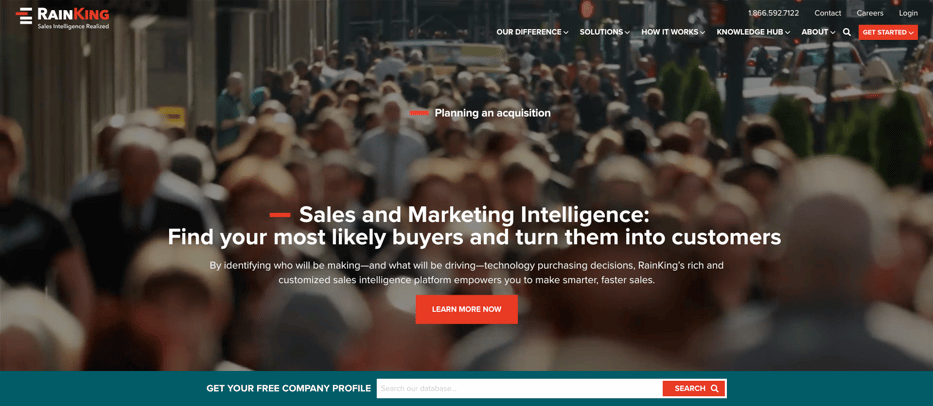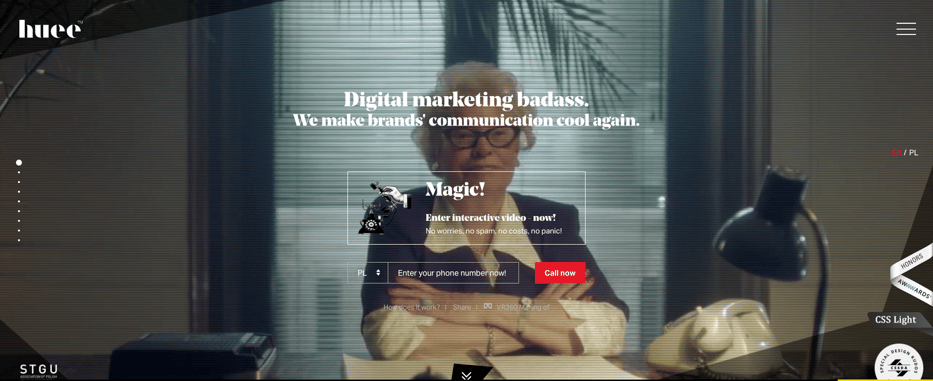 Optimize imagery for a responsive world.
Professional photography is important for web design to ensure you have high resolution and well-lit imagery for full-width pages. In today's world of 4K and retina screens, the occasional iPhone photo works for small scale photos throughout your site, but when you're using imagery in the modern full-width header images and taking video to showcase in full-page background, it's crucial to make sure it will look great on both web and mobile versions of your site.
Showcase your team.
It can also be beneficial to have a dedicated Culture page where future hires can get to know your current employees and the general feel of what it's like to work for your company. This is a place where you can showcase the less serious side of your business, and in lower resolution—funny holiday party photos, team bonding adventures, groups volunteering, ping-pong games in the office, etc. Use photos from your employees as they attend these events or participate in various activities to showcase their experiences. Keep it fun, but honest. You want to represent what it's truly like to work for your company, not just the occasional posed photo.
Another crucial place where professional photography can boost your website is the About page. Professional headshots and a great team photo showcases your current employees and their collaborative efforts. Try taking photographs in various places throughout your office to switch it up, or take photos at each employee's desk to showcase the unique elements of their personalities. Get creative with your headshots so they stand out from the crowd. By having them professionally done, you ensure they're of the highest quality and can be used for consistent branding. Ask employees to update their LinkedIn and social media images to the same photo; when they are networking, potential clients can actively recognize the face of your brand. Brands like BigSpaceship do this well.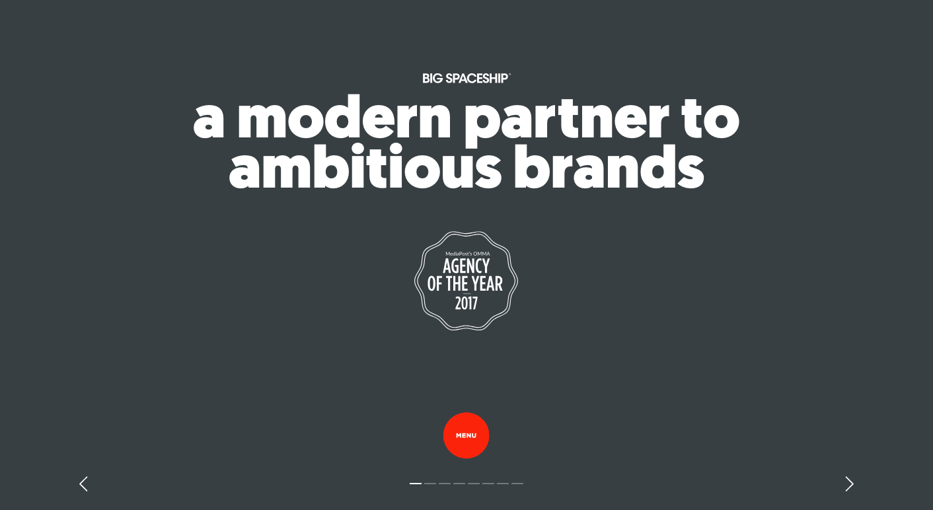 In this day of modern website design, things like high resolution and professional photography can truly set you apart from the crowd. Keep your page design clean, use full-width banner images, and showcase your employee culture. These minor changes can improve your website engagement and keep users on your site longer. Remember to use similar design aesthetic when creating social media advertising to keep your brand well-represented universally.
Do you have other thoughts on how to improve your website experience? Share with me in the comments below!