How to Avoid Common Inbound Marketing Mistakes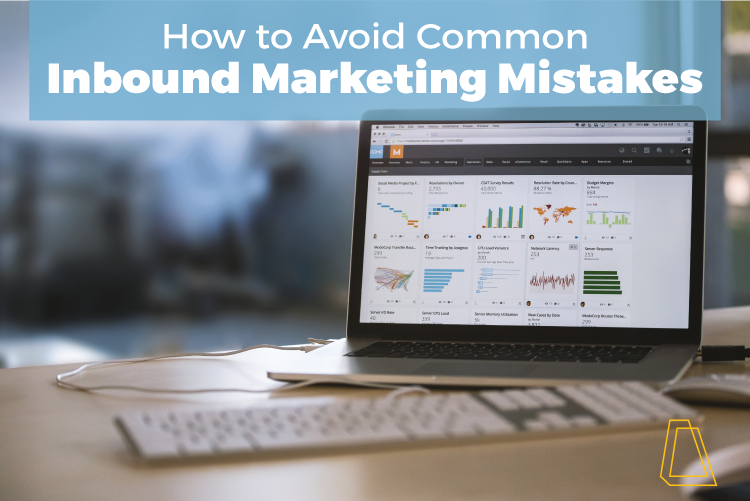 Inbound marketing is the best way to generate qualified leads. There are common misconceptions surrounding inbound versus outbound marketing strategy, and what is more effective. These misunderstandings result in mistakes in planning and goal-setting, yielding high costs and missed opportunities for lead acquisition. To help you avoid such mistakes, let's first dive into what inbound marketing actually is.
Inbound marketing is defined as the marketing activities that bring potential customers in, rather than fighting for customers' attention through forms of traditional advertising or outbound sales techniques. This effective form of marketing strategy involves the promotion of your company through valuable and relevant content that attracts customers at all stages of the purchase funnel.
Whether you're focusing on B2C or B2B inbound marketing, the same strategy can be applied to both. Produce quality content**, earn the attention of consumers and then drive them to action, whether that's a visit to your website or an immediate purchase decision, depending on where they are at in the buyer's journey.
**Effective examples of content marketing that serve inbound marketing objectives include:
Blogs

Podcasts

Video

Newsletters

Whitepapers

Social media

SEO
Now that we understand what inbound marketing is, let's take a look at some of the common issues that might creep into your strategy. Take advantage of these inbound marketing tips to help you acquire leads.
---
Inaccurate or incomplete buyer personas
Misconceptions about your target audience is a big problem right off the bat. This can lead to irrelevant content or mismatched targeting.
Fix: To avoid losing out out on qualified leads, simple research can help you understand who you should target. LinkedIn has a very powerful advanced search function that can help you understand what roles your potential targets have in their respective companies.
The key is targeting. You can match the right content to the right people at the correct stage in the purchase funnel.
Creating content without SEO in mind.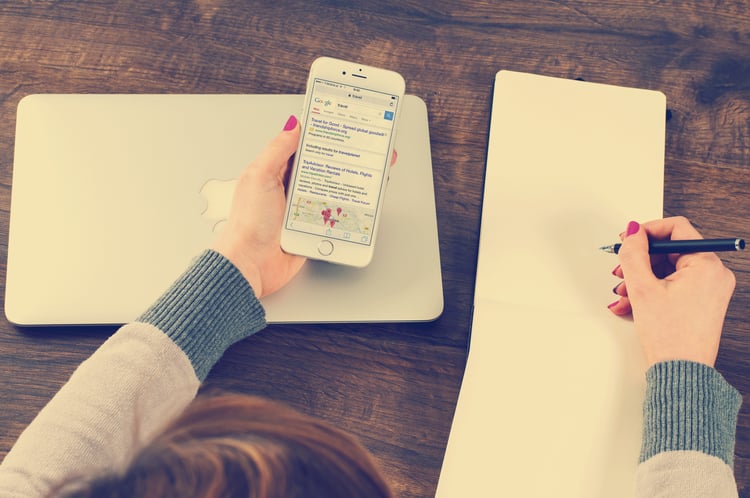 Writing content without selecting a target keyword or external links will lead to poor search results.
Fix: Plan out SEO objectives, select target keywords before producing conten, and then include them in the body and title.
For the purposes of SEO and organic search marketing, you'll want to include many instances of your target keyword for higher search position and the increased likelihood of being found.
Again, targeting is important. You can match your keywords with searches conducted by specific personas. This will increase the chance they will take action because it is what they wanted all along.
Lack of content distribution across multiple channels/networks.
This seems like a no brainer, but it's a common problem. Search crawlers can only help you so much.
Fix: Find out where your audiences spend most of their time, then promote and share! Some examples include social media, your website and webinars. Also don't be afraid to constantly recycle older content. Doing this will allow more potential leads to see your content. The more people that see your content, the higher chances of the RIGHT people seeing it.
Forgetting about customer retention.
Remember, it can cost five to ten times more to acquire a new customer than to retain an existing one.
Fix: Provide incentives or offers for your current customers. Give them a little extra attention to fill their needs. Give your customers an advantage to keep them happy and strengthen their trust in you. Then they'll keep coming back for more.
If you do this, not only will you have happy customers, they will spread the word about your quality service and content to others. Word of mouth marketing is very effective, and it's free!
Being knowledgeable of what inbound marketing is and common issues you may come across will help you keep on top of best practices and see impactful results. For more information on common inbound marketing mistakes, check out our inbound marketing infographic or contact Milwaukee marketing agency, Accelity Marketing. Remember: Create, distribute, personalize, promote across channels, generate leads and convert!