Implementing Effective Graphic Design Throughout the Inbound Marketing Process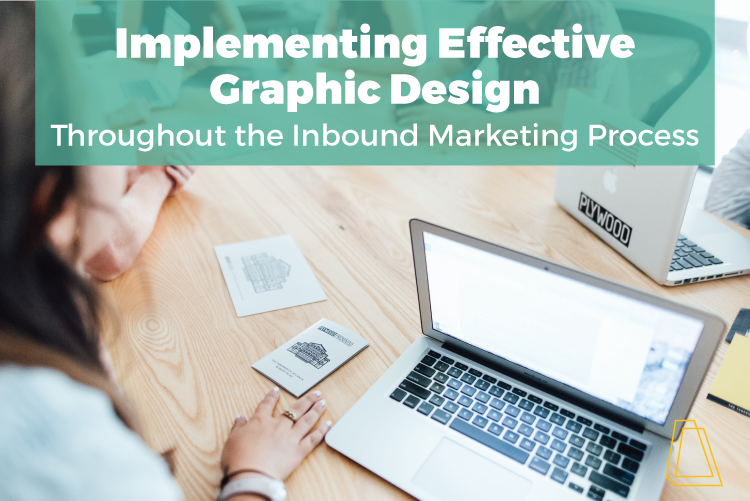 The inbound marketing process features four main components that serve as four opportunities for points of contact with your viewers, potential customers or new clients. It's important throughout this process to use design as a tool to attract, convert, close and delight, with the promise that what you are visually presenting will deliver and exceed expectations. Using graphic design as the face of your services will only increase interest in what you have to offer clients.

---
Attract Visitors.
When beginning the attract phase, your potential customers are considered strangers. It's your job to draw them into your business with simple elements like blog posts, social media or optimized keywords. This is the phase in which your design is crucial, because it serves as the face of your offer and the first impression. For example, ask yourself how you found this blog post. Were you:
Scrolling through social media and happened upon a catchy hashtag?

Following marketing firms on social media in order to build your understanding of marketing strategy?

Intrigued by the cover image created to visually represent the content included in this post?
Combining graphic design and social strategy is crucial to grab the attention of prospects. As the popularity of social media continues to grow, it becomes a more important means of contact between small businesses and their potential clients. Using engaging and personal photographs on Instagram, informative visual posts on Twitter and comprehensive offers on Facebook can produce more visitors and ultimately convert them into leads.
Convert Prospects.
Once you've engaged and attracted visitors, the next step is to convert them into leads that are interested in receiving more of your content, and using you as a marketing resource. In order to convert visitors, it is crucial to have content that is worth filling out a form to receive. As with online shopping, people are always hesitant to give out their information for the fear that they will receive an incessant amount of spam emails or content in which they are not interested. To qualm customers' fears, it's best to present them with an offer that convinces them you've got more to offer.
To convert using design, create effective graphic design visuals with CTAs (calls-to-action) and on landing pages that confirm what the offer is all about; a visual expectation of what the visitor will receive, and creative copy that serves as an example of the tone of the piece. Presenting colorful and eye-catching previews can further engagement and close leads into becoming customers.
Close Leads.
Closing your new promising leads into customers requires proper workflows that predominantly include visually interesting emails. Creative and eye-catching emails that include a colorful CTA and visual of the offer is important. If you're linking to one single offer or encouraging your email lists to subscribe to your newsletter, try using one large visual with a single call-to-action. This will keep your reader focused on the task at hand (subscribing), and makes it more compelling to look at when there are not large blocks of boring copy. Keeping your prospects engaged, but not overwhelmed will encourage them to become customers, understanding what you have to offer, before diving deep into the extensive details of the content itself.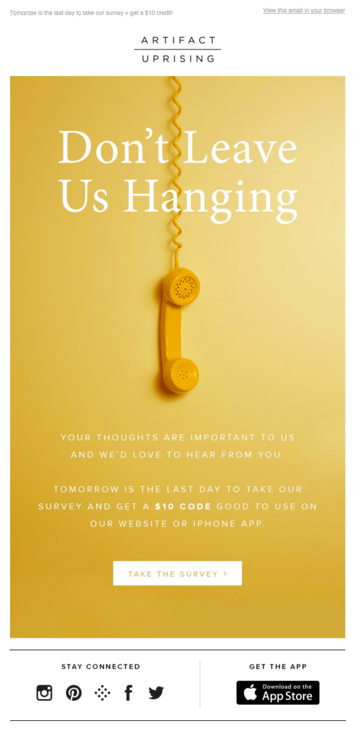 Delight Customers.
Once your prospects become dedicated customers, you want to keep them impressed. Your work doesn't end just because you convinced them to purchase. In order to keep new customers interested and impressed, you should maintain your email workflows and social media engagement. Check in on customers to see if they are getting what they need out of each piece of content you are sharing, and if they are finding certain ebooks or whitepapers effective, share any additional pieces you think they would benefit from.
Social media strategy should include more interesting visuals promoting each new offer. Try promoting your alternative sources of information, such as video tutorials you've created, or infographics. By previewing other content you've been working on, in email workflows and engaging calls-to-action, you implement effective design and intrigue your new customers to want more.
Implementing effective graphic design, even in the smallest of CTA buttons, can prompt visitors to your website, followers on social media and engage interest in your content offers. Attract strangers with your simplest visuals, convert visitors with your cohesive presentation, close customers with promising workflows and delight them with social and visual engagement that keeps them coming back for more. Keep your content visual and your customers happy by using thoughtful and creative graphic design throughout all four main stages of the inbound marketing process.
How do you use design to attract, convert, close and delight? Let me know in the comments below!