Innovator, Leader and CEO, Meet Jackie!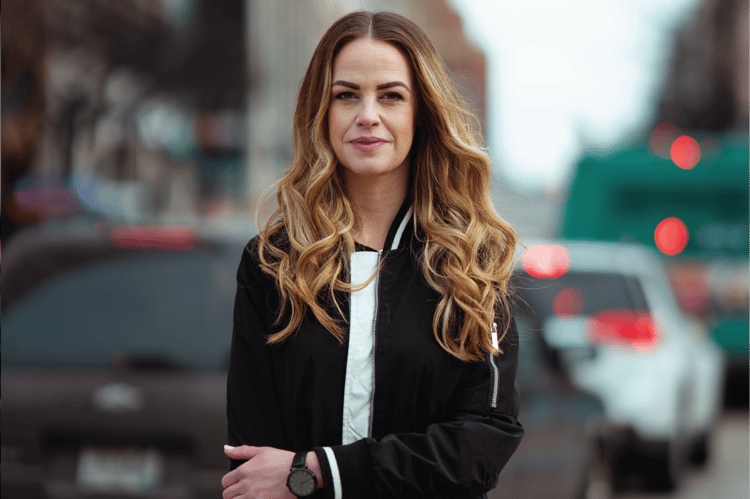 Follow the yellow brick road to meet the wizards behind the curtain at Accelity! We might not practice magic, but we can make content appear in the blink of an eye. In this blog series, we will feature one of our talented team members so you can see what we are all about. This month's star is Jackie Hermes!
1. What has been the most exciting part of building Accelity?
Seeing the direct correlation of the work I put in and what comes out. As I work smarter and harder, I learn more, surround myself with amazing people and strengthen the business.
2. If you were to write a book about your life, what would the title be?
I have no idea but open to suggestions… haha.
3. What is your guilty pleasure tv/music/movie?
I actually don't watch much of anything. Since I moved about 8 months ago, I've barely turned on the TV. But as far as music goes… I still love early 2000's pop-punk. Takes me back to college!
4. Where would you like to see Accelity in 3 years?
I'd like us to be in a much larger office with 30+ employees and dominating our market. Perhaps building a SaaS product of our own. Ultimately my goal is to work myself out of a day-to-day job so I can focus only on the big picture.
5. What advice do you have for someone looking to get started in marketing?
Just start. Don't plan for a million years and spend 8 weeks deciding whether your brand color should be orange, burnt orange or macaroni and cheese orange. Make decisions and start talking to potential customers. Revenue is the ONLY metric that matters when you start.
6. What's your favorite Milwaukee festival?
I like little random street festivals more than the big ones. Having grown up in Milwaukee, I spent a lot of time at Summerfest watching shows, Greekfest serving gyros (I can stack 4-5 up my arm!) and Festa eating pasta. Now I'd rather sit on a nearby patio and watch.
7. If a friend/colleague were to bump into you in public, where would you most likely be?
Probably at my favorite coffee shop, Stone Creek at 88.9, or one of my favorite restaurants, really anywhere with tacos and margaritas. You might also find me at The Barre Code, working off the tacos. :)