Marketing for Startups: The Decision Stage of the Buyer's Journey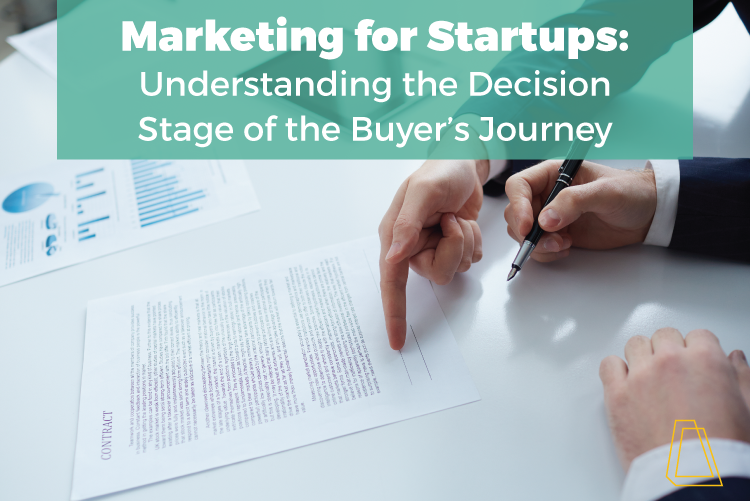 Picture this: Jill is an owner of Jack & Jill market where she sells locally grown fruits and vegetables. Jill is concerned that her market isn't modern enough to keep her younger audience's attention.
As Jill researches, she finally realizes that she first needs to understand who her audience is and find useful ways to retain her audience's attention. As Jill digs deeper into the information and comparisons from different vendors, she comes across a vendor that offers her some useful tools and how-to guides that could possibly help her business. Finally Jill reaches her decision; she selects her vendor and makes her purchase.
The End!
...just kidding! But before we go any further on a real ending to that story, check out my previous blogs on the Awareness Stage and Consideration Stage of the Buyer's Journey.

---
What is the Decision Stage of the Buyer's Journey?
The Decision Stage is the final stage in the Buyer's Journey. HubSpot defines this final process, saying the, "prospect has now decided on their solution strategy, method or approach." They create a list of specific offerings and vendors in their selected category and decide on the one that best meets their needs. In the story above, Jill (the consumer) did all of the work, but that's not typical. It's now your duty to give them a powerful and positive experience.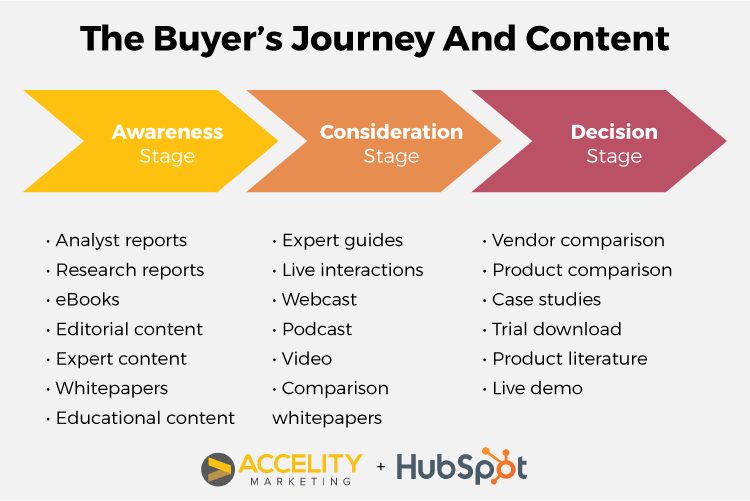 Capture buyers ready to make a decision with inbound sales.
Newbreed Marketing defines inbound sales as, "The process of focusing on individual buyers and their personal needs, points of pain, frustrations and goals." Inbound sales is a period during the Buyer's Journey where you're able to move the buyer closer to making a decision. The sales team plays a very valuable role in the Buyer's Journey. HubSpot says," Buyers actually needed salespeople in order to make a decision —salespeople who held all the cards." Your sales team is able to answer questions that can help solve the buyer's key questions. Whether you're a big company or small, inbound sales is relevant and needed to match the personality of today's buyers.
Advise and engage with your buyer.
During the Decision Stage your buyer creates a list of "good firms" that they think will help them with future problems or opportunities. They're looking for a salesperson to really engage in a healthy relationship with them and not just pitch them with a ton of offers. Advise your potential buyer on how your offer is positioned to address their issues. If the buyer is pleased with the offer they will then become a customer of yours.
To keep buyer interest high, you need to keep value high as well. Here are a few content types to offer your potential customer during the Decision Stage that can help you build credibility:
Case Studies

Live Demos

Testimonials

Product comparisons
Now, start building healthy buyer-seller relationships!
Have additional thoughts or questions on marketing for startups in the Decision Stage of the Buyer's Journey? Let me know in the comments below!