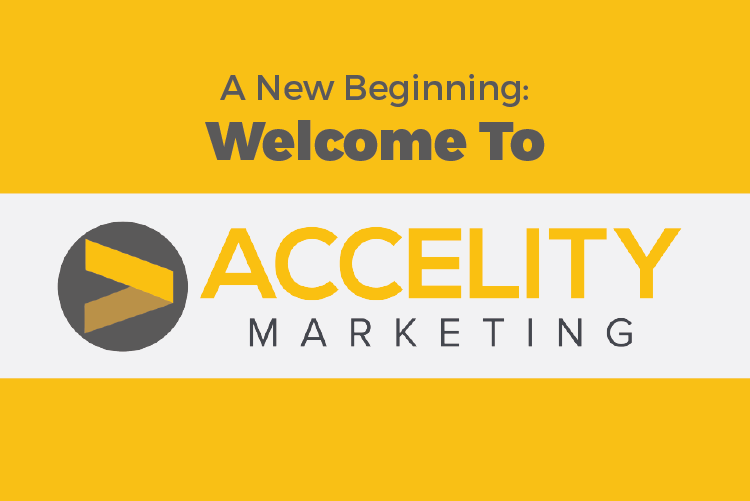 Today, everything is new again.
Jackie Steinmetz Consulting is now Accelity Marketing
I'm so excited to announce the rebrand of Jackie Steinmetz Consulting to Accelity Marketing, and the birth of a digital marketing agency. Though we've been operating as a team for some time, now it's official: when you engage with Accelity, you don't just get me. You get a team of enthusiastic, driven and efficient marketers and designers. There's not enough room in this blog to explain how awesome they are—find more about each of them on the About page.
Accelity Marketing has a brand-spankin'-new office
It may be only slighty larger than the apartment I lived in during my early 20's, but we are proud to call it home. Feel free to drop in any time to check the space out and meet a few members of the team. Our doors are always open!
We're in the market for new clients
As the Accelity Marketing team grows, so does our capacity. That means we have room to take on new clients in Milwaukee and beyond. Know someone that's looking for help with digital marketing? Feel free to drop us a line and let us know.
Finally, a thank you
For service-based businesses like ours, the workday is reserved for clients. A lot of early mornings, late nights and weekends went into this project. Many thanks to the team members that supported the transition to Accelity Marketing. The biggest thank you goes to my husband, also known as my accountant, counselor, chief child wrangler, head wine deliverer and much more.
Have any questions or thoughts to share? Feel free to contact me here.