The Ultimate Checklist for Creating Your Facebook Business Page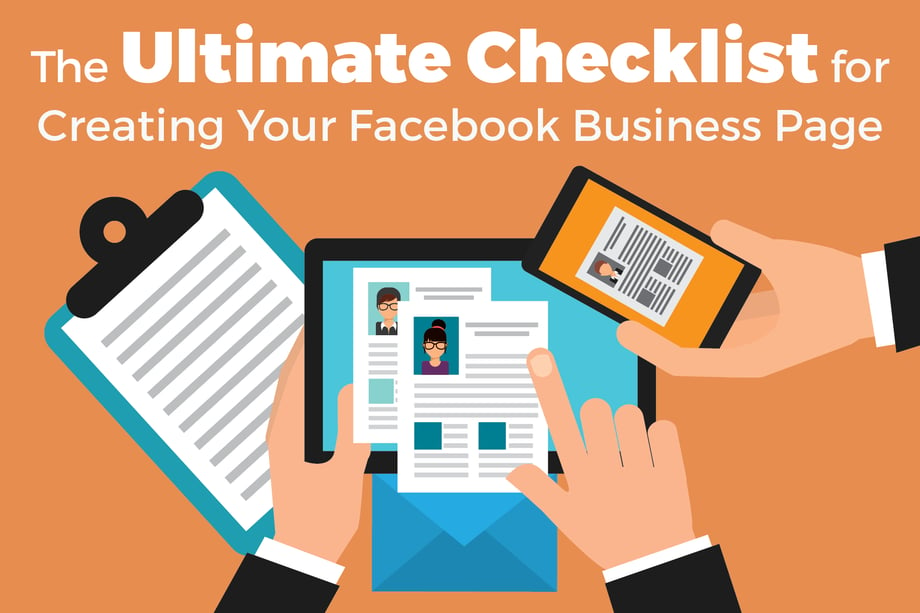 Recently, I wrote a blog about the ultimate checklist for creating your Twitter profilefor your business, so now, let's tackle Facebook. There's a good chance you already have a Facebook page for your business. And even if you don't, most of us are plenty familiar with Facebook from a personal standpoint.
---
But I'm going to share a little secret: there are some "hidden" features of the Facebook business page that are easy to miss, but can make a huge difference for your visitors. So in this blog I'll go over the basics, but also shed light on those potentially hidden gems—so you can maximize your Facebook marketing initiatives.
1. Upload a relevant profile photo and cover image.
Because Facebook is incredibly popular, you want to make sure your brand stands out. One way to do that is with compelling images. Your profile photo should be recognizable (remember it will display as a small square next to your name throughout the site), so your logo is often the best option.
The cover photo is an excellent opportunity to grab people's attention, promote your company, give personality to your brand and more. Get creative when choosing a cover image. You may want to promote a recent product release or sale, show your employees in action behind-the-scenes, or advertise an upcoming event.
Dimensions and other information about your profile and cover image are available at the Facebook Help Center.
---

---
2. Fill out your About section.
Facebook offers much more opportunity than Twitter to share about your company, so take advantage. The About section is where you will share most of that information about who you are, where you're located, what your hours of operation are and so on. Here are a few critical areas not to miss:
Website: If you fill nothing else out, don't forget your website! You want people to know where to find you online, so they can learn more, contact you or even purchase your products, if applicable.
Contact information: You have the option to include email, phone number and physical address, so choose how you want to be contacted.
Description: Include a description of your company and products or services, so people know at-a-glance what you are about.
3. Build your custom call to action.
One of the often missed areas of the business Facebook page is the custom call to action button. You'll see this on the cover photo, right above the "like" button.
You have the option to choose what your call to action is (such as "contact us," "learn more," or "download now") and then link that button to wherever you choose. This is a great opportunity to drive people directly to your website, video, download form or landing page.
4. Customize your tabs.
Facebook also lets you customize the look of your business page by tailoring your menu of tabs and apps (the menu that shows under your cover photo, which allows users to navigate to your timeline, photos, and other areas of your page).
It's easy to manage that area by clicking More > Manage Tabs. You can choose which tabs display, you can add new tabs such as Events, and you can delete tabs that aren't applicable. Read more about this custom functionality at the Facebook Help Center.
Now that you have some insider tips for optimizing your Facebook business page, you're ready to maximize your success! Did we miss anything? Be sure to share in the comments section below.