Milwaukee Women's Entrepreneurship Week to Return in 2019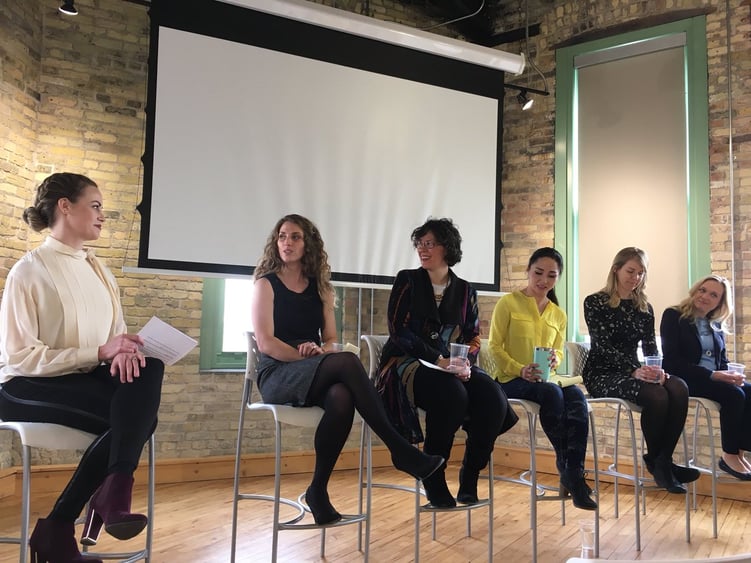 December 5, 2018, Milwaukee, Wis. - Milwaukee Women's Entrepreneurship Week will return for a third year on March 4-8, 2019. Last year, the week brought over 400 female entrepreneurs and professionals from around Milwaukee to a series of female-led events, and the 2019 initiative is expected to grow substantially.
---
"Women's Entrepreneurship Week is an incredible opportunity to spotlight the women in Southeastern Wisconsin who are making things happen," said Kenzi Enright, who founded Women's Entrepreneurship Week in 2017. "I founded this organization with a vision to bring women together to win together. This year is projected to have even more impact."
In addition to spotlighting female entrepreneurs, the week's events are intended to draw their allies, too. "The entire community should get involved—the events aren't only for women. We hope the week brings attendees from all backgrounds and all areas of Southeastern Wisconsin," said Christina Haidemenos, a Women's Entrepreneurship Week organizer.
"With a female CEO and all-female leadership team, we knew that being involved in Women's Entrepreneurship Week was the perfect fit for Accelity Marketing," said Jenny Weeden, the Director of Operations and Strategy at Accelity. "As a 2018 co-organizer, I'm so excited to grow the week and drive more business to women-owned companies this year."
The week is organized by Jenny Weeden, Kenzi Enright, Christina Haidemenos and Jackie Hermes. Accelity Marketing is the presenting sponsor of the week. Learn more about Women's Entrepreneurship Week and how your organization can get involved at www.wewmke.com.
About Women's Entrepreneurship Week
It's a fact: women run the world. The week is a series of events that brings together women and their allies in Southeastern Wisconsin to network, collaborate and win together. Women's Entrepreneurship Week will be held March 4-8, 2019, in various locations across Milwaukee, Wisconsin. More information is available at www.wewmke.com.
Press contact: Jackie Hermes
Accelity Marketing
229 E. Wisconsin Ave. Suite 400
Milwaukee, Wisconsin 53202