Not Your Average Marketer - Patrick Carroll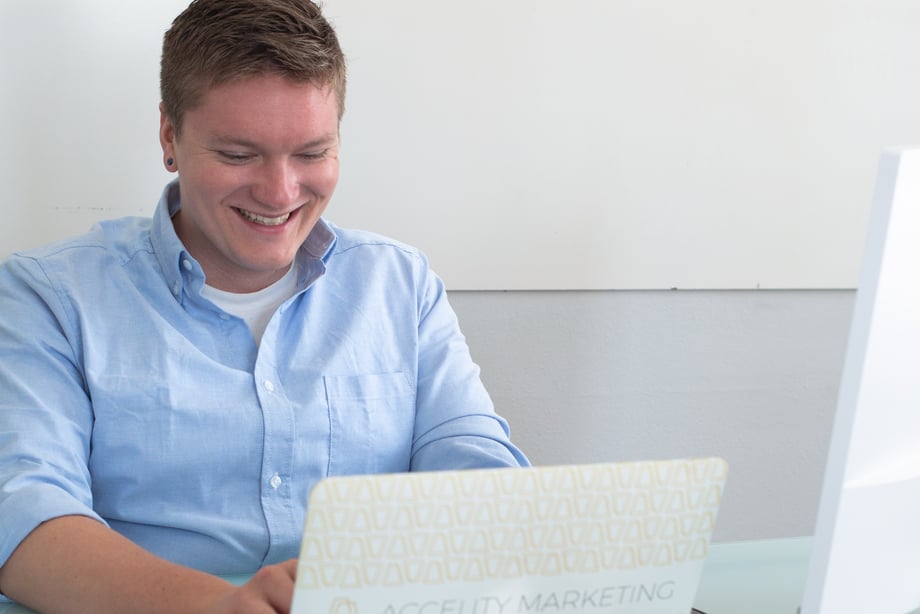 Shazam and abracadabra! Did you know we here at Accelity Marketing have real wizards working behind the scenes? While we don't necessarily practice magic, we can make content appear out of what seems like thin air. In this blog series, we will feature one of our talented team members so you can see what we are all about. This month's star is tall, witty and not afraid to get elbows deep into your marketing needs, Patrick Carroll!
---
What is the coolest thing about working at Accelity?
I think working in the Milwaukee startup scene is extremely cool. We're on the ground level for seeing the potential growth for this city, and to be a part of that here at Accelity is incredible.
A zombie breakout just happened in Milwaukee, what is your plan to survive?
Step one - get to a marina.
Step two - acquire a sailboat.
Step three - sail on Lake Michigan and the great lakes, only docking to gather resources.
Step four - survive and rebuild Milwaukee as a fortress until it all blows over and dub myself the Mayor.
What 3 words describe Accelity to you?
Community, potential, excitement.
Where is your favorite spot in Milwaukee? (Lookouts, parks, restaurants)
A lookout point (dubbed Texas Rock) in Bay View. On a clear day, you can get a perfect skyline view of the city, including the buildings and the Hoan Bridge.
How has Accelity helped your career development?
Accelity provided me with my first full-time career job out of college. The business has opened up my eyes to the startup community here in Milwaukee, as well as taught me more about the marketing world (that I would've never experienced otherwise), from sales, to inbound marketing, to how effective a small team can be when collaborating together
What is your favorite movie quote?
"If you don't stand for something, you'll fall for anything." - Sucker Punch
If a friend/colleague were to bump into you in public, where would you most likely be?
In the beer line at any type of concert.