Sales Messaging Techniques To Use During COVID-19
---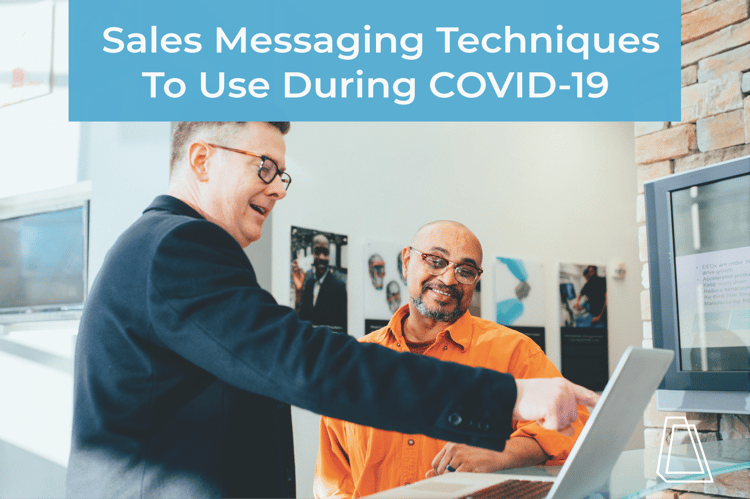 Because of the COVID-19 pandemic, everyone is currently working on adjusting to the new normal in their personal and professional lives. As we try to continue our work - which is more crucial than ever given the economic uncertainty - it is important for us as professionals to be mindful of the current situation. This is anything but "business as usual."
Our sales and marketing must reflect the current state of our audiences. While we are still operating our businesses and are still trying to fill our pipeline, we've had to quickly adjust our approach. I share what I've been doing in the video below:
Transcript: The most resounding theme of our now-weekly COVID-19 open forum is that it's really important for us as professionals, or honestly really even as people, to make sure that we are sympathetic to the fact that there is a literal global pandemic happening and it's out here ruining not just businesses, but lives obviously.
Our sales messaging and our marketing messaging needs to reflect that. This is not "business as usual." Now, that being said, we are still operating our business, and we need to make sure we are still doing what we can to fill the pipeline.
One way that I have been doing that and trying to be delicate about the situation, is giving my prospects two options. I'm saying:
Option 1: Some companies I am talking to are wanting to just weather the storm, make sure we get through this, get to the other end before we even consider taking a call. That's totally okay, I get it, I understand this is not a priority right now.
Option 2: A lot of other businesses that I am talking to are actually seeing this as an opportunity to evaluate their business, evaluate how they do some things internally, try to find some areas where they can improve their business on the front and the back end, and what better time than now then when they're working from home, they're not dealing with travel or commute.
So, that's something that I've been doing and I find that giving them that option and giving them that out makes it a much more delicate, "Hey, we understand what's going on here" scenario. "We would still like to talk to you if you're open to it, but no hard feelings whatsoever."
What's been working for you?