She May Look Sweet, but This Passionate Project Manager Packs a Punch, Meet Natasha.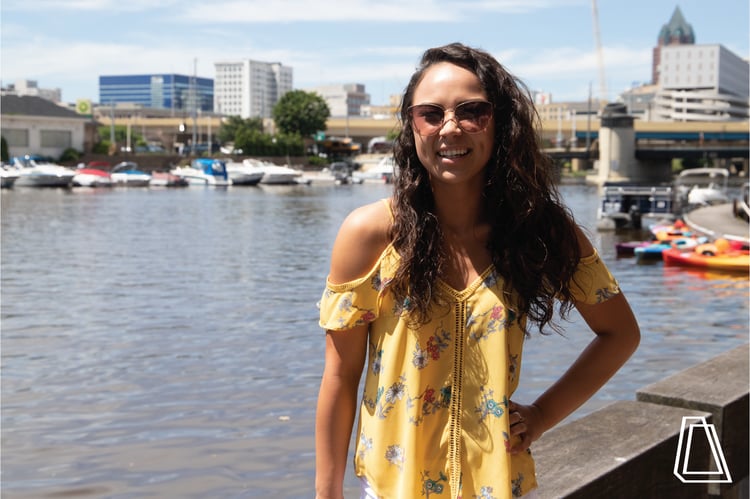 Follow the yellow brick road to meet the wizards behind the curtain at Accelity! We might not practice magic, but we can make content appear in the blink of an eye. In this blog series, we will feature one of our talented team members so you can see what we are all about. This month's star is Natasha Nowicki!
1. What drew you to Accelity?
I was drawn to Accelity initially because it was a successful local startup I had started to hear a lot about. I think that startup environments are a great opportunity, it's one of the few professional environments that allow you to learn things outside of your normal scope of responsibilities because the roles aren't typically set in stone. Accelity's company culture is supportive, creative, innovative and constantly focused on growth. They promote personal and professional growth in conjunction with that of the company because they understand that personal growth is crucial to being successful. Another thing that drew me in was the owner- Jackie, it's inspiring to work with a successful woman entrepreneur that has created such an amazing culture and business. Best of all? She's happy to share the trials and triumphs of her successes to inspire and motivate other (women) professionals. Overall I knew it was a perfect fit for me professionally and personally and I was welcomed onto the collaborative team with open arms!
2. Where would you like to see Accelity in 4 years?
I'd love to see it continue to grow and gain recognition within the community and industry. Growing internally as well as clients while remaining true to our roots and our company culture. I'd also love to continue to see us establish ourselves as industry experts and to keep paving the way with innovative processes and strategies.
3. If you could have one super power what would it be?
I would say the ability to control time, who doesn't want to hit snooze without any consequence some mornings?
4. What is your guilty pleasure tv/music/movie?
I don't watch tv often, but I love documentaries, I'm pretty open to the subject but some of my favorite are history, art and crime.
5. Where is your favorite spot in Milwaukee?
Anywhere with a patio and good cocktails, I'm all about the aesthetics. One of my favorite spots is Screaming Tuna in the Third Ward, they have amazing views, great food, carefully crafted cocktails and most importantly $11 bottomless mimosas on Sundays!
6. What is your hometown known most for?
I'm from a military family so I've lived a lot of different places but I spent a lot of my childhood growing up in Kiel, WI. We're probably most known for the Kiel Picnic we host every August- think state fair but smaller scaled, slightly less crowded, and better food (Sheboygan hard rolls); it's like a giant high school reunion, even the people that got away from the the small town life (me included) go home for it! Also our annual Ice Sculpting Contest downtown every February.
7. A zombie outbreak just happened in Milwaukee, what is your plan to survive?
I would get a boat or a plane, stock up on weapons and necessities (pickles, snacks, and wine) and get far away from Metropolitan areas! Head to a remote or semi-remote island, anywhere warm with clear water and sandy beaches. Then plant a few gardens and spend the rest of my days with my plants, laying in the sun and adventuring.