Social Selling Tips: How to Ask for an Introduction on LinkedIn
---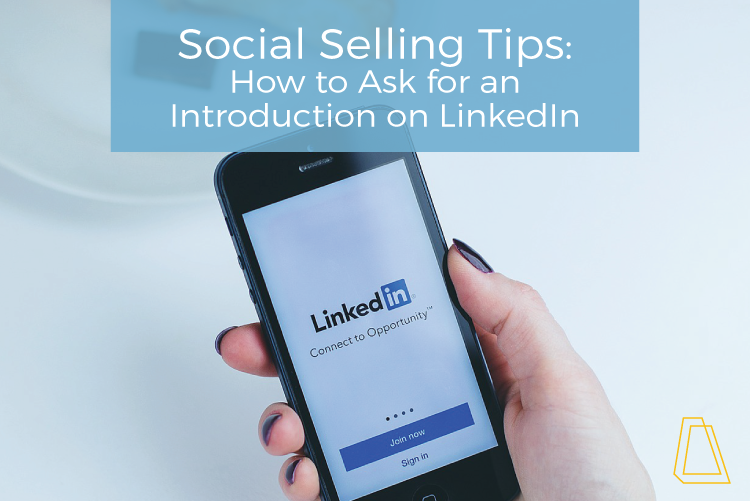 LinkedIn is a powerful social media network that not only allows you to connect with people you already know, but other potential customers as well. But, how do you take that first step to connect with someone that you don't really know? Let's discuss:
---
Define your
why
.
First, you have to know why you want to connect. Because you don't know the person you want to connect with, you need to have a good reason to request your introduction. Do you:
Think your business can provide value to them?

Want them to apply for an open position at your business?

Want to work at their business?
Whatever the reason might be, you need to have one. Then, it's time to ask for an introduction. LinkedIn has a pretty good explanation of the mechanics of requesting an introduction. Its step-by-step guide, called Requesting an Introduction, shows you how to use the "get introduced" capability found on each person's LinkedIn profile.
I know it seems easy, but there are a few additional items you should know about requesting an introduction that LinkedIn doesn't mention:
Your connection level matters.
On LinkedIn there are three different levels of connections. Your network is made of 1st, 2nd and 3rd degree connections.
1st degree: People you're directly connected to because you've accepted their invitation to connect, or they've accepted your invitation.

2nd degree: People who are not connected to you, but to one of your 1st degree connections.

3rd degree: People who are connected to you, but through one of your 2nd degree connections.
The further removed you are from the person you want to be introduced to, the harder it might be get an introduction. If you want to connect with someone you already know, that's easy. Just search for the person on LinkedIn, select them, click on the choice saying how you know that person, include a personal note and send the invitation. When sending these invitations, I always recommend replacing LinkedIn's message with a personal note of your own.
However, if you are a 2nd or 3rd connection (or don't have any level of connection at all), you're going to need to work a bit harder. That's why the section below is important.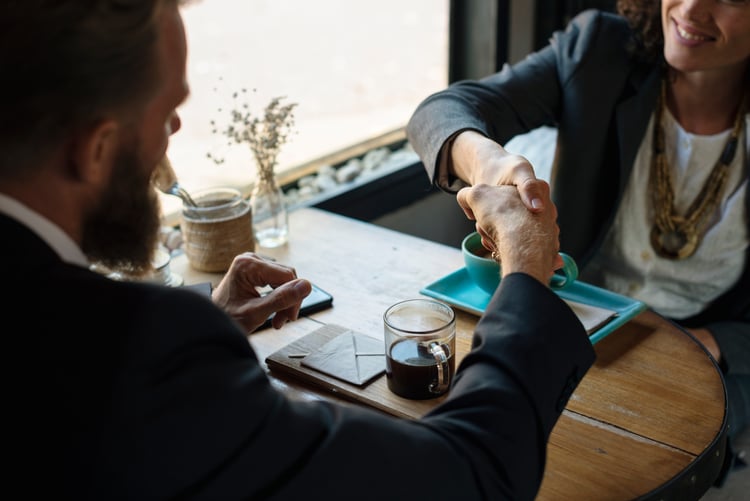 Craft a strong introduction message.
This means writing a forward, but polite, introduction request. LinkedIn says the way to do this is by stating your intent—be clear about why you're asking for an introduction, and give the person an out so they have a way to say "no" without feeling awful.
That's a good place to start. Here are four more suggestions to improve the chances of getting a "yes" to your request:
1. Create an eye-catching subject line.
Subject lines in LinkedIn are just as important as they are for emails. They determine whether messages in a crowded inbox get opened. In addition to stirring someone's curiosity, subject lines should be relevant. Make yours personal with a human touch.
2. Make it clear how you and the person know each other before asking for an introduction.
Often, you'll be asking a colleague or friend. But you might be trying to get an introduction from someone you don't know very well. If so, make it easy on them. Don't make the recipient of your request guess who you are. If they can't remember you, they're more likely to decline your request, or avoid answering altogether.
Your message could start off with something as simple as: "We met last year at X event. I enjoyed our conversation about Y."
3. Be as specific as possible.
Talk about why connecting to the particular person could help you reach your goals and why you decided to ask the person who's receiving your request.
4. Be gracious.
Soften any deadlines you may have with wording such as: "It would be really helpful to me if you could provide your response by…" People will respond to an invitation more than a demand.
Here's an example of a LinkedIn introduction request that puts it all together:
Subject Line: Following up on your thoughtful advice on the next big thing in inbound marketing
Hi Jenny,
We met briefly at the HubSpot conference last fall, during the marketing impact discussion. To refresh your memory, I work for a Milwaukee-based marketing firm that specializes in B2B marketing. You were kind enough to share your ideas on what you thought the next big thing in inbound marketing might be.
Since we last spoke, I've noticed that quite a few of your thoughts have come to fruition! While I was reading one of the articles you shared recently, I noticed that you are connected to Jackie Steinmetz, who I've heard is another great marketing mind like you.
Would you be willing to introduce me to Jackie? If you feel uncomfortable making an introduction, no worries. Alternatively, I would appreciate any advice you have on how best to approach Jackie.
Any help you could provide before the end of the month would be greatly appreciated. Thank you, and I hope to hear from you soon!
Katy Rice
Here's what to do after you've made the request.
Once you've sent the LinkedIn introduction request, detach yourself from the outcome. If you've done as LinkedIn suggests and provided an alternative to making an introduction, prepare yourself to be okay with whichever option the person picks. Your connection may not know the other person well enough to make an introduction, or might feel uncomfortable doing so. But they might respond with some advice. Be grateful for whatever help you receive.
And don't be a pest. One gentle reminder after a week is fine, but it's best not to nudge sooner than that, or more than once. Remember: you are relying on the other person's good will to get what you want.
If you do hear back, show your appreciation. Regardless of whether you get the introduction or not, thank your contact for their time and effort in considering your request. End the conversation on a positive note.
Then take whatever help they've given you and apply it!

Do you have additional social selling tips you'd like to share? Let me know your thoughts in the comments below!