Streamline Your Online Presence with a Social Media Content Calendar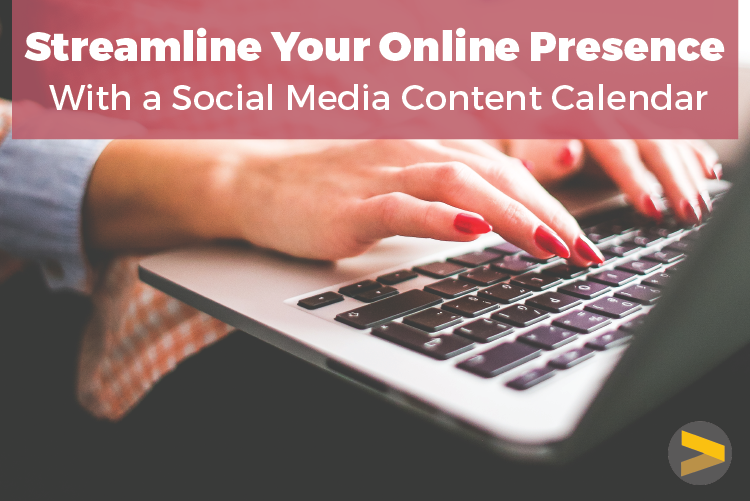 You're working on a big project and realize you haven't tweeted from the company Twitter account all morning. So you scramble to find something to tweet, realize you don't have time and before you know it, nothing gets posted to Twitter for days, or even weeks.
This is all too common in today's social media age, but if you manage your company's social media presence, it doesn't have to be that way. A little advanced planning can make your life so much easier—I'll share some tips you can start using today in this blog.
---
Create a social media content calendar.
The first step to managing your online presence is creating a social media content calendar. There are many ways to go about this. I personally use a simple, self-created Excel spreadsheet, but you can choose from a variety of templates available online if you prefer. (Check out this comprehensive template from the HubSpot blog for a great example to get you started.)
Regardless of what format you use, your calendar should include several things:
Date/time of each post (here are some hints for the

best time to post on each network

)

Different spots for each social platform (you will have slightly different posts for Twitter, Facebook, Pinterest, etc.)

Room for the text of your post, image or video you will be attaching, and any hyperlink you will be including
You may also want to use the same document or spreadsheet as a place to store ideas for future posts. For instance, you may create one or more tabs on the spreadsheet just for brainstorming, so you can pull from that list in the future.

Set a planning schedule.
Once you have a calendar created, you should set up a post planning schedule that works for you. Do you want to plan posts on a weekly basis, or perhaps monthly? When will you do your planning?
When I was a social media manager at a software company, I dedicated an hour or two every Friday afternoon to planning the following week's content. Now that I'm a freelancer with a more flexible schedule, I tend to do my planning Sunday night. Figure out what works for you and start planning!
Post in bulk.
You may be wondering, what happens once you have all your posts planned for the week/month? Do you have to remember to post them at designated times throughout each day?
That is one option, of course, but there is a much simpler way to post on social sites. There are countless social media management tools available that let you schedule posts in advance and in bulk. Using a tool like this allows you to finish your planning and then schedule a week's worth of social media posts when it's convenient for you. (My favorite tool is Buffer, but like I said, there are many options out there.)
Don't forget to engage!
Remember, just because you are planning and posting to social media in advance doesn't mean you can "set-it-and-forget-it." Social media is about interaction, so you still want to spend some time throughout the week engaging with your followers. However, creating and implementing a social media content calendar does make the posting and sharing part of social media much more efficient.
Are you looking for tips and ideas on what types of content you should be sharing with your audience. Check our our social media ebook, or contact Milwaukee content marketing agency, Accelity Marketing.