---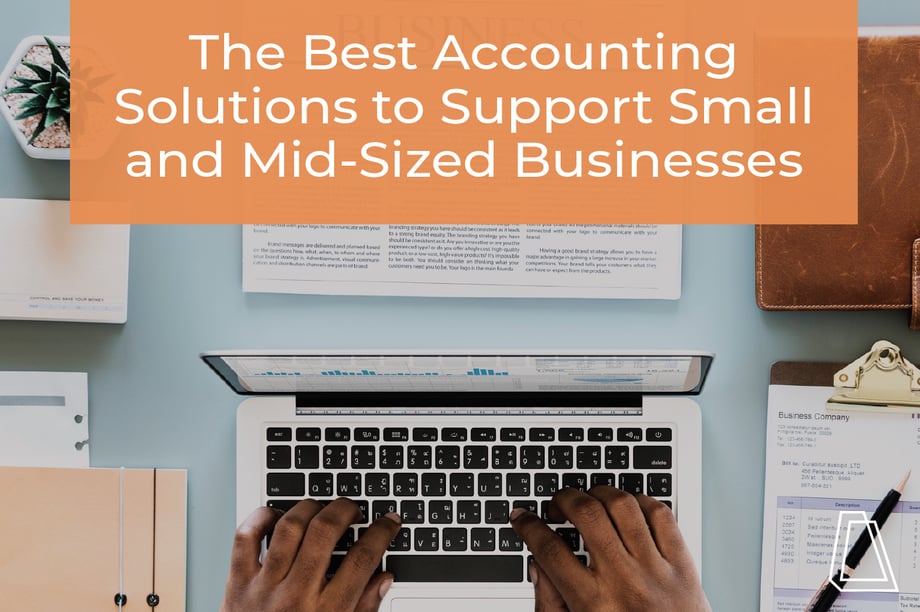 As we progress into the 21st century, technology continues to advance at a more and more rapid pace, disrupting industries left and right. Accounting is one field that has seen several innovative solutions emerging in recent years. In this blog, I'll highlight the best accounting solutions for small- and mid-sized businesses.


LeaseCrunch
LeaseCrunch is the only accounting software designed specifically to simplify the complex new lease accounting standard for CPA firms and their clients. The software delivers CPAs access to tools not found in consumer products, such as leasing, to help enhance CPA firm interactions with their clients.
One CPA firm said "Wow, we haven't seen anything like this," after viewing the solution for the first time, while another shared that LeaseCrunch relieved so much stress in streamlining the standard for all clientele.
Thomson Reuters OnBalance
Among Thomson Reuters' labyrinth of products and services is OnBalance, tax and accounting software to support small businesses and self-employed individuals. Like LeaseCrunch, OnBalance markets to CPA firms rather than directly to the end user.
The aim is streamlining income and expense management for a CPA firm's small business clients, allowing CPAs to deliver much needed efficiency to their clients while simplifying bookkeeping on the CPA firm's side.
Blackline
Founded in 2001, Blackline offers a continuous accounting cloud-based platform that "automates and controls the entire financial close process." Their vision is to modernize finance and accounting functions and leaders around the world.
More than 196,000 users in over 150 countries worldwide use Blackline's platform. The company has been named to the Forbes Cloud 100 list and the Inc. 500/5000 list several years in a row.
RegroupTAX
RegroupTAX, also created "by CPAs for CPAs," is a trial balance and workpaper app that helps tax preparers add efficiency when preparing business tax returns. The application provides tax preparers with a consistent, cloud-based workpaper file for every business return.
As former CPAs, the founders wanted to streamline tax preparation to reduce the gigantic workload CPAs face during tax season. According to their website, when using RegroupTAX, CPAs save an average of 1.3 hours on each business tax return.
ScaleFactor
ScaleFactor delivers easy-to-use software to help small businesses automate their finances and accounting, to more easily grow and scale. The software assists with payroll, accounts payable and receivable, expenses, tax filings and more.
ScaleFactors integrates with existing processes and systems, including bank accounts, HR systems and bookkeeping systems. This software uniquely uses AI to process transactions and analyze data to provide valuable financial insights.
Bloomtri
Bloomtri is accounting software marketed to CPA firms to streamline workflows, minimize errors and sync financial data among various systems. It utilizes backend intelligence to automate tasks, such as intelligent transaction classification.
In addition, the solution helps support CPA firm growth with smart analytics and opportunity identification, so firms can "market services to the right clients at the right time."
Did I miss any innovative accounting solutions out there? Let me know in the comments!