The Best Social Media Management Tools for Startups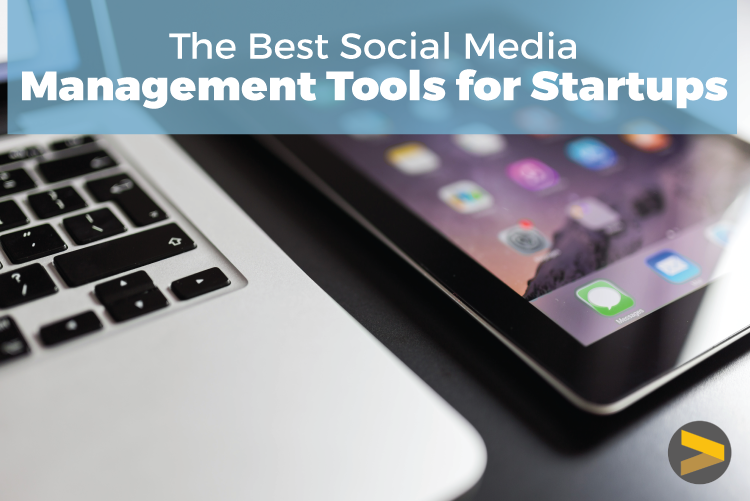 It can be very intimidating for new business owners to make sure they effectively communicate with their customers, followers and users. Social media makes it easier and affordable to introduce your products or services to the public. Social media can also become very effective when you use tools that help you automate posts, track engagement and analyze data. But which tools should you start with? Here are our suggestions for the most effective and efficient social media management tools.

---
Social media publishing tools
Sharing and publishing content is one of the most important parts of maintaining a solid online presence for your startup. If you need help creating content, check out our suggestions on kickstarting your small business social media presence. Once you've created content, you can save time by automating it using the tools below.

With more than 3 million users, Buffer has content for individuals and teams. Buffer limits time spent on social media by allowing you to automate your posts in a set it and forget it-type strategy. This is especially helpful for small businesses and startups that want a social presence, but don't have the time to sit on social media all day.
Buffer also provides analytics to see which posts received the most engagement, and saves users additional time by suggesting posts as well.
Cost? Free, with additional options for paid features.
Hubspot is a comprehensive inbound marketing platform that includes social media publishing and monitoring tools. These tools allow you to monitor the engagement of all your social media posts in one place, shares optimization strategies while you compose and automate your posts and provides multiple analysis reports.
Cost? Varies, but the basic option for the comprehensive marketing platform starts at $200/month. If you're not sure about HubSpot, you can see what it would be like to Try it here.

If you're a calendar person, this tool is for you. Sprout social includes a publishing calendar that shows you precisely when your message will post. It also gives you the option to have someone approve messages before they post, and you can organize and track marketing campaigns, content types or publishing strategies with custom tags.
Cost? Starts at $59/month.
This automation tool gives you a wide range of options for social media activity by engaging with your customers, listening to what they think about your brand, providing you with social media analytics and also securing your passwords.
Cost? Free, and has additional paid options.
Social media analysis tools
Use analysis tools to gather data from blogs and social media websites and analyze that data to make business decisions. You should also keep your business goals in mind as you review data and see how the results of your efforts benefit your business.
Followerwonk digs into your Twitter analytics to see who you are following, and analyzes where they are located and what they're tweeting. You can also track other users, like a competitor, to review their follower rate, who they are following and who follows them.
Cost? Connecting one Twitter account is free. Anything more than that ranges from $29-$79.
After my research with Iconosquare, I became very interested in using this tool myself. This tool has so many features, like promoting your Instagram account across other social networks using feed tabs or photo widgets, and analyzing your activity through professional statistics.
One really great feature for startups and small businesses is the photo contest manager. If you decide to engage in a photo contest with your followers, Iconosquare will set up, promote, moderate, monitor and publish the results of the contest. You don't have to lift a finger!
Cost? Annual fees starting at $28.80.
Google analytics is a tool that helps you analyze your website traffic. You can track metrics like bounce rate, session length, how many pages the average website visitor views and so on. Using analytics will help you understand consumer behavior, get the right insights and provide people with more engaging experiences online.
Cost? Free.

Social media tools can help you connect with your customers and build strong and lasting customer relationships. Use one or a few of these effective social media tools to grow your company's identity and boost conversations. Are you looking for additional help creating content for social media? Contact Milwaukee marketing agency, Accelity Marketing.