The Fastest Paid Ways to Drive Traffic to Your Website
One of the biggest complaints from small business owners and startups is low website traffic. If only they had more traffic, they would have more sales. There are many tactics for driving traffic to your website but some take a while to snowball into great results. If you needs more web visitors now, follow these three methods for boosting website traffic:
1. PPC Marketing
One of the quickest ways to drive website traffic is PPC (pay-per-click) marketing. This method involves paying a set amount of money each time someone clicks on your ad in a search engine. PPC ads are the sponsored content you see in search engines. The listings that aren't ads are called organic results, meaning you don't have to pay for those positions. It can take time to get an article organically ranked on the first page of Google or another search engine. If you don't want to wait for a first page ranking, you can go the PPC route.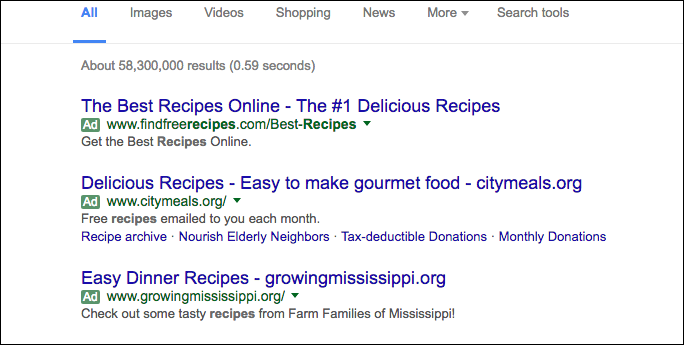 It sounds expensive to pay for every click to your website, especially because there's no guarantee that person will convert. Another concern is that you don't know if the traffic you receive will be relevant until you try. It's true that PPC marketing is expensive when you don't know what you're doing.
On the other hand, pay-per-click marketing is a wonderful method when you understand best practices and know how to find the most valuable keywords for your business. You could receive three times the amount you invest in PPC from sales when you implement the strategy successfully.
2. Social Media Advertising
The social media equivalent of pay-per-click marketing is socialmedia advertising. Not every social media network offers advertisement placements to users, but many of the big names do, including Facebook, Twitter, LinkedIn, YouTube and Pinterest. Before you start buying ads on all of your social media accounts, you must first contemplate the strengths and weaknesses of each to choose the site that would be most helpful for your business goals.
Facebook, for example, is strong when it comes to audience reach, with 1 billion registered users and 699 million active users. There are three advertising formats to choose from with Facebook Ads: online sales, mobile apps and local stores. Facebook advertising is also good for targeting users based on demographics.
A few types of ads generally have low clickthrough rates, such as external website ads, event RSVPs and inline likes, so although you may have a good ad, you won't see a high clickthrough rate because it's on Facebook. Ad types that usually have high CTRs on Facebook are sponsored place check-in stories, sponsored page post like stories, sponsored page post action stories, page posts and mobile app install ads.
Remember, Facebook may have a large audience, but that doesn't necessarily mean it is the only platform to use, or even the best. Research the pros and cons of each ad platform, understand the costs, learn where your ideal audience is and test different options.
3. Display Advertising
The third way you can quickly drive traffic to your website is through display advertising.Display ads are ads placed on other websites. Display ads can utilize images, audio and video to advertise your product or service. To create effective ads for display advertising, choose one of the following sizes:
336x280 or 300x250 pixel rectangles
300x600 pixel half-page ads
728x90 or 320x110 pixel banners
Google found that these sizes are the most effective in display advertising.
HERE'S A TIP: When using display ads, try advertising on sites that have content similar to what you're advertising. This will help you capture better quality leads that are more likely to have a need for your product or service.
Remember, If you need to immediately drive more traffic to your website, then your best options are PPC marketing, social media advertising and display advertising. With these methods you don't have to wait and hope for your article to rank on the first page of Google, or for a social post to go viral. You will have instant access to hundreds or thousands of users who may click on your ad.
Are you looking for other ways to drive website traffic? Check out 25 Must-haves for Driving Web Traffic & Increasing Sales, or contact Milwaukee marketing agency, Accelity Marketing.