Using InDesign Templates to Create Consistent Design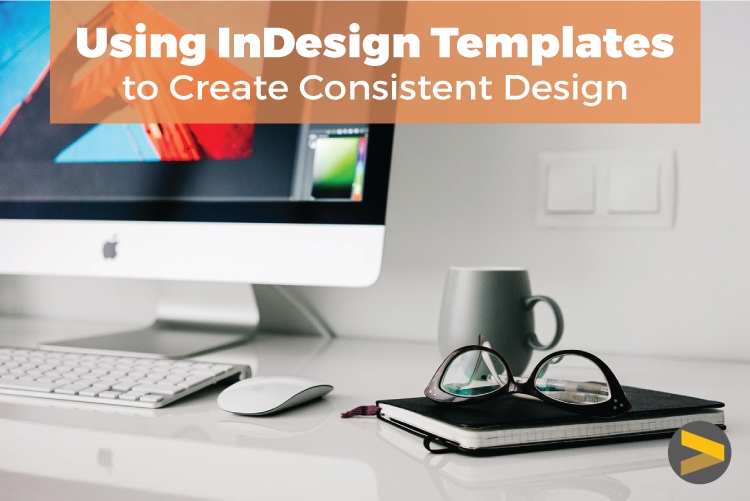 Creating templates in InDesign not only makes creating uniform designs easy to do, but also saves you time by having pre-fabricated publications ready to go for updated copy and imagery.

---
Establish Your workspace.
Like any successful project, it's best to first establish your workspace. I often use the 'Typography' workspace in InDesign as a default, but you can create individual workspaces depending on your project's needs. Then save that workspace and use it every time you work on a project for that specific client. This will help you keep design settings consistent. Include the items in the right sidebar (see image) that you will refer to frequently (e.g. Character, Paragraph, Layers, Swatches, Stroke, etc.).
Define and save your color palette.
The next step to creating your InDesign template is establishing your color palette. If you have already created a color palette, save it so every time you open the document your color palette is ready for use.
Here's a tip: If you save your color swatch group as an ASE file, you will be able to open it universally in all Adobe programs.
Create page styles.
Using the pages tab in Indesign, you can then create various page styles for reference. For most designs, such as ebooks, it is important to design a Table of Contents page, a Conclusion page, and a few different variations of pages that might be included internally. Similar to a PowerPoint Theme, you can then drag-and-drop your template pages for your design.
Establish repetitive page elements.
When creating templates, you can place design elements like headers and footers, backgrounds and image layouts. Placing special characters like page number placeholders, and your logo, saves you from placing these items one at a time, and keeps the placement consistent on every page.
There are also several free Indesign templates you may want to use, depending on what you are looking to create. Whether it's a magazine, ebook, personal portfolio or a full-length novel, an Indesign Template can save you time when designing your piece. Pinterest is another great resource for free templates, as well as an additional place to build inspiration for your designs.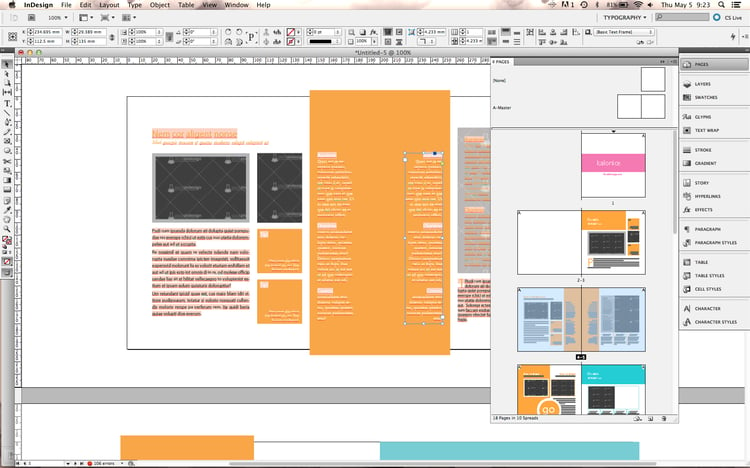 What are your tips for creating consistent design? Do you use templates or do you like to freestyle new designs? Let us know in the comments below!