What are the Types of Content in "Content Marketing"?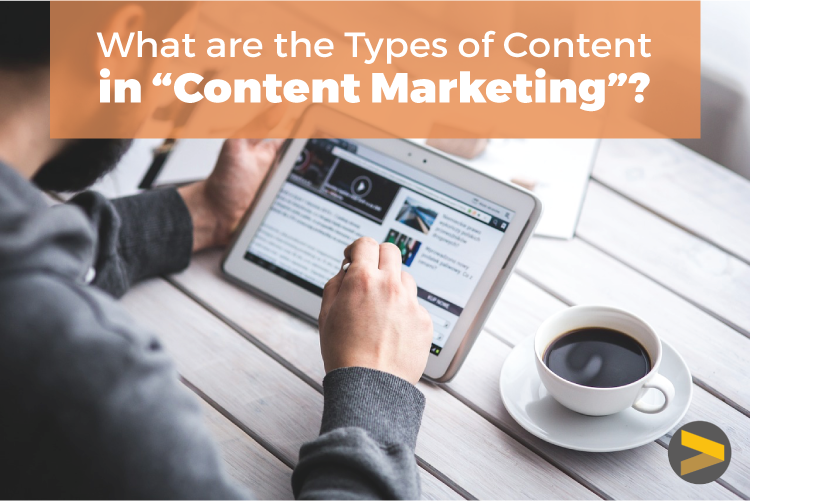 Content marketing is a popular buzzword in marketing today, and there's a good reason why. Content is an integral component of social media, email marketing and other lead generation tactics, and it's well-established that content marketing boosts sales.
Blogging is one of the most well-known types of content, but there are actually countless content formats that you can adopt as part of a successful content marketing strategy. We'll overview some of the most popular types of content in this post.
---
Blogs
As I said before, a blog is one of the most common types of content, so it's likely your business already has one. Blogs are typically 500-800 word articles on a specific topic, and help build credibility for your brand. Blogs also boost keyword density to improve your search engine results. Because blogs are so popular today, it's important to make your blog unique. Consider different types of blog content, including lists, how-to topics, FAQs, customer success stories and more.
Ebooks
An ebook is a longer form piece of content (around 1,500-2,000 words) that is still easily digestible, and broken into multiple chapters and pages. It may expand on a blog topic or combine a series of blog posts into one larger, more comprehensive piece, as an example.
White papers
White papers are also long form content, but usually convey more complex information and are written in more of a report or technical style. Examples may be a summary of a customer survey, market research you've conducted or an explanation of recent industry trends affecting particular businesses.
Infographics
Visual content is extremely popular today, especially when shared on social media. An infographic is a collection of information displayed in a visual format, such as statistics, facts and short amounts of text.
With a little creativity, there are limitless options for visual content, including:
Checklists

Flowcharts

Comparisons

Timelines

And more
Almost any type of written content could also be repurposed into some type of visual content that appeals to all learning styles.
Videos
Video is also quite popular today, whether they're silly cat videos on Facebook, or marketing videos for business. There are many ways that businesses can take advantage of video as part of a content marketing strategy, including recorded customer testimonials, company "about us" snippets, "behind-the-scenes" videos, vlogs (video blogs) and more. Just as you can convert most written content into visual content, almost any content can also be created as a video version as well if you think creatively.
Case Studies
Customer case studies are powerful content marketing tools that businesses should take advantage of. This type of content tells a story about one of your customers, including challenges they faced before working with you and results they are experiencing since using your product or service. Creating a case study allows website visitors and readers to understand what it's like to work with you.
Buyer's Guides/Comparisons
Another type of content is a buyer's guide or vendor comparison, which essentially shows a prospect or customer what to look for when choosing a vendor in your industry. Of course, the goal of this piece is to highlight the attributes of your company, without selling your product or service outright. (Remember, content marketing should be mostly educational and informative, rather than selling or marketing your company.)
While we covered the main types of content, there are dozens more types out there. What are your favorite pieces of content to include in your content marketing initiatives? Let us know in the comments below. If you're looking to boost content creation at your business, contact Milwaukee content marketing agency, Accelity Marketing.