CHAPTER 1: MARKETING YOUR B2B SaaS COMPANY
If you're an owner, marketer or have another role at a business-to-business software-as-a-service (B2B SaaS) company, you already know that it can be a challenge to market and sell an intangible product. Convincing a prospect to buy something they can't physically touch is a completely different game than traditional sales, and it can be tempting to try and make your intangible product feel more "real" by marketing the product's features. Don't let this temptation get the best of you when marketing and selling your product.
Implementing the right B2B marketing strategies increases your effectiveness. Positioning your product in the right way, keeping your prospects engaged and keeping sales transactional while ensuring great service will put you on a path to success. On this page, we'll discuss these strategies and provide tips you should consider when marketing and selling your intangible product.

Want a PDF of the comprehensive guide? Download Now!
What is the best way to market a B2B SaaS product to engage customers?
Prospects make up their minds about you before ever speaking with you. For this reason, it's important to have a strong web presence that clearly states what a prospect gets when they buy your product. Companies that talk only about themselves on their website, marketing materials or social sites will lose audience interest quickly, but you can stand out if you do the following:
Lead with benefits, not features
Think about the last time you downloaded an app on your phone or invested in technology. What about that app or technology interested you? There's a strong chance that you responded with a benefit the technology provides, not a feature within it.
Sounds easy, right? The problem for many SaaS salespeople and marketers is:
They gravitate towards selling features because they seem tangible

They lead with features because they produce the benefit, but by the time the benefit information is shared, the prospect lost interest

They don't actually know the benefits of the product they are selling, so leading with features is their only option
Prospects want to know how your software is going to impact their business. After that, they may want to take a look under the hood at the specific features that drive the impact. Grab their attention with benefits first.
---
HERE'S A HELPFUL MARKETING TIP

If you're unsure what the benefits of your SaaS product are, don't continue to sell on features. Take time to talk to people both internally (sales, marketing, product developers) and externally (customers, prospects) to understand why your product is impactful and what pain points it solves.
---
Visuals aid benefits
Once you understand the benefits your product provides, market them using visuals. Why? Because prospects consume visuals much faster than text. When a prospect only has a finite amount of time to understand how you help their business and who you are, images and graphics are necessary for comprehension.
You may be wondering what kind of visuals you should post. A few suggestions include: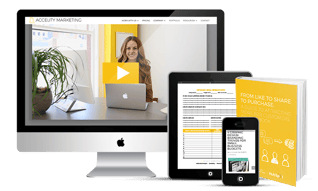 Recorded or animated videos
Testimonial videos or case studies from current clients
Third party reports about the benefits of your tools
Infographics
GIFs or animations of your product
Screenshots of the product
Be careful with a few of these suggestions. Remember: you want to showcase the benefits of the tools first and foremost. If you have a screenshot or animation of your product that doesn't clearly demonstrate a benefit, you're back to showing features. A good way around this is to add text on images, animations or even video demonstrations that specifically call out a benefit that your customers experience.
You're not done once you've picked the type of visual you'll share. There are a few things you'll want to consider when posting visuals. These include ensuring:
Clarity—Images should be crisp (not pixelated). Make sure your graphic designer or marketing team optimizes visuals at the correct resolution
Brand consistency—Don't post visuals for the sake of it; make sure they align with brand design style and message
They are inoffensive—This is common sense, but unless your brand allows for such things, you should always double check that images are free of cursing, violence, racism, sexism, ageism, gender discrimination and so on
Message matching—Review visuals and text together to ensure that any images or graphics relate and support the text around them
When used correctly, visuals are a great way to share the benefits of your product in a quick and easily consumable way.


How will offering free trials to potential customers result in leads?
After creating marketing materials, a website, social profiles and the like to earn a prospect's attention by sharing your product's benefits, you now have to keep their attention. Do this by showing them how easily they can apply those benefits to their business while using your product, and how fast it is to get up and running. Here are a couple of suggestions to accomplish this goal:
Free trials turn into acquired customers (when done correctly)
Just as a consumer drives a car before purchasing, allowing interested prospects to "test drive" your product can lead to sales—when done the right way.
Free trials, or any sort of experience with your product that allows a "hands-on" approach, can:
Make the product feel more real or tangible because the prospect can interact with it
Help prospects visualize how they can use the product to better suit their business needs
---

THE TRIAL-TO-PAID STRATEGY
One specific trial strategy that is especially effective is the "trial-to-paid" experience. Trial-to-paid is similar to getting a free trial at a new gym. Most gyms usually have a 7-14 day trial, which is completely free. You can use the gym as little or as often as you'd like, but during the registration for your free trial, you're asked for credit card information and will be charged as a member after your trial if you don't cancel.
Some business owners believe trial-to-paid may turn prospects away from trials, or their business, altogether. While this may be true, the people who turn away from those trials are generally tire kickers who ultimately won't purchase the software anyway. In the end, trial-to-paid can actually save your sales team time by providing fewer free trials and reducing the time they spend following up on bad prospects.
---
While free trials are a great way to get your software into the hands of prospects, they can go wrong in a few ways:
When a prospect doesn't understand how to use the product, or gets lost or confused while navigating it
When a prospect has issues with the product acting slow or buggy
When the prospect isn't very tech-savvy
When providing trials, be on alert for prospects who take advantage of a trial just to have access to your product for a limited time without paying for it. You can limit your exposure to this issue by offering short trials and asking how the prospect plans to use the product during their trial, either person-to-person or via a question in your form that gates access to the product.
There are a few challenges to be aware of when providing free trials, but they can be easily handled and ultimately help you sell more. When used correctly, trials can make your intangible product and its benefits real.
---

Free onboarding
Imagine this scenario: a prospect feels the pain points that your product will solve and is the perfect fit to become a customer of yours. Their one objection? They're afraid that once they buy your product, they'll be left alone trying to figure out how to use it themselves, let alone train their entire staff. How often does this happen to you?
One easy way to combat this issue is by offering free onboarding. While offering a free service may not be ideal for your business, there are ways to make this profitable for you while also keeping a prospect's interest and bringing in more business. You can:
Bake the cost of free training into the price of your product.

Provide different tiers of training. Basic training is your free option and provides quality training for a certain number of days. From there, you can also provide 2-3 additional training tiers that provide more onboarding services at a fee.

Provide free training for a certain number of people at each business. For smaller businesses, it might be one. For larger businesses, it might be 10. Whatever number you choose, set a rule that every person after that number will be charged for training.

Create training videos that are pre-recorded and can be used over and over by any customer using your product. These are especially helpful when customers can go back and review training videos at any time.
Whatever option you choose, training is crucial to the success of your business. Providing at least one free onboarding option reassures prospects during your sales process, helps maintain interest in your product and ultimately brings in more sales for your business.
What is the importance of closing quickly and focusing on customer retention through great service?

A long sales cycle shouldn't exist
The definition of a "long sales cycle" is different for every business, but once you've researched and decided how long your sales cycle should be, use it to differentiate the serious buyers from the people who are just wasting your time.
---

For most B2B SaaS companies, the sales cycle is really a transaction. The business you're working with either has the need for your product, or they don't. SaaS prospects and consumers make purchase decisions rapidly. They research online, talk to others who may also be using your product or another similar product, get a demonstration or trial, and then decide to buy or pass. It's as simple as that.
---
Short sales cycles might scare some buyers away, but remember, these probably aren't your top prospects. You'll waste more time on uninterested parties if you allow the sales process to drag out.
During sales conversations, let the prospect know that most people make up their mind about buying your product in a week, a month or whatever your target sales cycle time may be. Of course, this varies depending on your product. Setting the expectation about the short sales cycle upfront will allow you to find the prospects that are truly ready to buy.
Great service is a MUST
You've got an impactful tool that provides ample benefits, but it's nothing without great service. Your intangible product may not always feel like a secure purchase for businesses, which is why you should provide them something tangible: You. Human capital is key, not only to sales but also to retaining your customers.
During the sales process and after the sale, make sure prospects and customers understand:
How they can access your support team or help desk

Next steps for working with the training team

How to access training videos or a training catalog
Laying out these details in an obvious way will ensure success. Remember, this is SaaS, software-as-a-service, and your service needs to be as quality as the product you provide.
Great customer service can differentiate many B2B SaaS companies from their competitors. Some of your competitors may not provide training or support at all. If you do offer these services, make sure you emphasize them to prospects. If you don't, think about implementing these things in your business immediately. Always keep in mind that training and service can be automated in a way that fits the capabilities of your business by providing videos, written FAQs and more.
CONCLUSION
While marketing the intangible can be a new challenge, there are a variety of strategies that you can execute to successfully sell your product. Highlighting the benefits of your product and using visuals allows you to gain a prospect's interest. You can keep their interest and attention by providing interactive ways to connect with your product, and make transactional closes that keep tire kickers at bay and let you work with the highest quality prospects. Finally, ensure great service to retain those new customers and increase sales.
These strategies don't need to be implemented all at once. Start small: pick one strategy, implement, then test how it works for your business. Prioritize by what you consider to be the most immediate need, then work down your list. Even one small step will help you make the intangible appear more real.




CHAPTER 2: LEAD GENERATION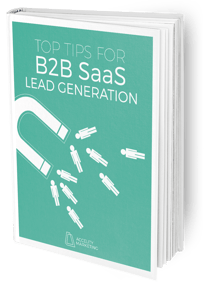 Improving lead generation at B2B SaaS companies is another top concern for business owners, marketers and salespeople; businesses succeed and fail by lead generation. Some B2B SaaS companies focus on bringing in a large number of leads, which is important, but numbers alone do not breed success.
Other businesses don't take the time to track how much each lead costs; this results in new customers costing more than they bring in revenue to your company. You need to implement and execute lead generation strategies that increase quality leads and keep lead costs low. This chapter will talk through those strategies.
Want to take the guide with you? Take the PDF to go!

"
Why should I diversify channels?
There are so many ways for buyers today to consume information. You need to incorporate more than one channel in your marketing strategy to deliver your message, reach the right prospects and grab their attention. On top of this, make sure your message is clear, concise and benefits the consumer.


Use social selling to create fans and promoters of your brand
Your prospects are using social media and you need to be too. If you're just getting started on social media, use this resource to assist you in getting started. Once you've created a social presence, make sure to follow and interact with:
Current customers

Former customers

Prospects

Industry experts

Competitors
You should also make sure anyone at your company who is client-facing or prospect-facing has a social presence for your company as well. Doing so will allow you to kick-start social selling for your business.
Social Selling
Social selling, according to HubSpot, "is when salespeople use social media to interact directly with their prospects." Salespeople will provide value by answering prospect questions and offering thoughtful content until the prospect is ready to buy.
Using social selling extends your company voice and message beyond your specific brand page. It allows the people at your company to connect with other people that you, as a brand, may not have been able to connect with otherwise.
Social selling also expands on the idea of social proof, a psychological phenomenon where people assume the actions of others in an attempt to reflect correct behavior for a given situation. As you and your colleagues create conversations about a topic on social media (solving a common problem, tips on how to reach a goal, information on benefits of your product, etc.) those conversations will draw others in to discuss and share about that topic as well. This creates promoters of your brand and ultimately generates interested leads.
Nurture leads via email
Email is still one of the most successful ways to directly connect with customers and nurture prospects for future sales. However, simply sending emails isn't enough. Before sending emails, you need to ensure that:
You have clean data—especially email addresses, first and last names
You provide the option to unsubscribe to your emails
Your emails can be easily viewed on different mobile devices, in different browsers and inboxes
One area where B2B SaaS companies need to improve their email efforts to increase success is email targeting. Many times, companies send emails to every one of their buyer personas, though the email was only really fit for one of the personas; or directed at all prospects, when it should only be delivered to people at the bottom of the sales funnel who are ready to buy. Creating targeted email workflows will help you nurture your leads towards a buying decision. To ensure you send the right emails to the right people, make sure you:
Confirm that the content within the email is specific to one or two of your buyer personas, and limit the email sends to that group of people only.
Send content to leads and prospects relative to where they are in the buying cycle. For example, avoid sending "request a demo" emails to people who have never heard about you.
Doing these things will allow you to send valuable content to prospects instead of your emails appearing spammy.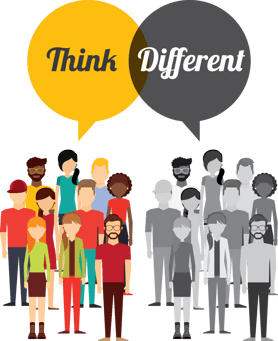 Use content to teach your prospects something new
Content marketing is increasingly important when attracting new prospects and driving sales. This is because content marketing doesn't take on the interruptive or invasive characteristics of other marketing tactics; it's a strategy that teaches your prospects something new and provides a tailored message to specific audiences. When executing this strategy, make sure to create shareable content that:
Solves problems
Helps the reader reach their goals
Is for prospects in different stages of your sales cycle
When you do this, prospects will want to read your content. It won't be an interruptive marketing message, it will be a welcome, relevant and helpful lesson.
Optimize web pages for higher SEO rank & use long-tail keywords to increase traffic
If you have a great-looking website with valuable information, but you aren't ranking on the first page of search results, your site isn't getting the traffic you need.
Don't worry, this is fixable! Make sure each page of your website (including blogs) has a specific keyword. Ideally, your keyword is:
Long-tail (3 words or more, and specific)
Related to a problem or goal your prospects have, or to the benefits of your product or service
A term that is frequently typed in search engines
Once you have a keyword in mind, here are a few ways to optimize your web page:
Use the keyword in the title and at least one headline of the page.
Use the keyword in the body of your page text (a minimum of one time, a maximum of five).
Add images to the page and incorporate your keyword into the alt text of at least one of those images.
Add a meta description to each web page that is 150 characters or less, and include the keyword in the description.
For blogs, include internal links (URLs that link to another page on your website) and at least one external link (make sure this connects to a website that has more authority than yours).
Share relevant content pages (blogs, landing pages, other resources) on social media sites like Twitter, Facebook, LinkedIn, Google+, Quora, etc., and include keywords in your text to increase SEO.
Even if your site isn't ranking high right now, optimizing each page will increase the searchability of your website and increase web traffic.

Partner with other companies to increase visibility



Integrations
Integration partners are crucial for many B2B SaaS companies—they make life for your customers and prospects easier by saving them time and money while reducing the risk of manual errors.
Beyond that, integrations provide substantial benefits to B2B SaaS companies. While you shouldn't sell solely based on integrations, having integration partners makes it easier to generate leads and sell your product.
Integrations do take time to think through and set up, but these partnerships are also an easy way to promote each other through:
Webinars
Websites (link sharing)
Social media platforms
Emails
Partnering at trade shows and conferences
Build relationships with industry thought leaders
Who are the go-to leaders in your industry that are trusted by the businesses you want to work with? If you don't already have relationships with them, you need to go after those big fish.
First, find out who your ideal audience is paying attention to. Follow their social media conversations or read about thought leaders in industry publications. Once you identify these people, follow them on social sites, subscribe to their blog or newsletter, and start interacting with them. As you move forward, start contributing to their sites and ask to guest blog for them. This will add value to their online community and start increasing your value in the relationship.
While building this relationship, start talking about your product and solicit feedback from the thought leader. Find out what questions or problems their communities have and talk about how your product solves those problems. Then, ask the thought leader to share information about your product if a question in their community comes up about those problems or goals. Doing this will help you gain exposure to their larger network of followers, build credibility and generate more quality leads.
Develop relationships with industry publications
Industry publication relationships are crucial, especially when you're starting a new business or launching a new product. To be successful with PR, you need to build relationships with publications way before you have a news story. Start by identifying the publications you want to work with—look for a mix of industry publications whose audience contains your ideal prospects as well as local publications.

Why is building relationships with publications before I'm ready to pitch a story important?
Next, start building relationships with publications before you actually have news. You might be excited to pitch a news story right away, but take time to research possible connections and interact with them. When you've identified the publications you'd like to work with, start reviewing the articles and blogs of different writers to understand their interests and roles. Find a writer whose articles are similar to the type of news content you'd like to share. Connect with them on Twitter and LinkedIn, and interact with them by liking or sharing their articles.
When you've got a rapport started, reach out to writers, reporters and journalists long before you actually want your story shared. Publications have timelines and trying to connect a week before you want your news story shared won't do you any favors. Make sure you introduce yourself and provide a press kit or offer an interview (or both).
Continue to build the relationship even after your story is published. Share valuable information with your connections, even if it doesn't benefit your business, and continue to share their articles with your audience.
Building and maintaining these relationships will help you gain more visibility and draw warm leads to your company.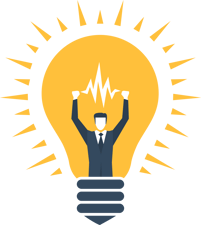 Harness the power of evangelists
As people buy and use your product, a number will love it so much that they will tell others about it and try to convince them to use it; these people are called evangelists.
Smart B2B SaaS companies harness the power of these evangelists and make sure those people are rewarded for sharing information about their product.
So, how do you "harness the power" of evangelists? There are a number of ways:
Use them as a reference that current prospects can speak to if they have questions during the sales cycle.
Ask them to refer quality prospects to your business and reward them in return (e.g., providing a credit to their bill).
Give them exclusive access to information about your product, like a peek at an upcoming update, before anyone else. Encourage them to share with others for organic conversations about your business.
On a similar note, provide them with exclusive webinars about product tips and tricks and ask them to share the information with others.
There are many other ways to use evangelists as marketing tools for your business. It's important to remember to reward these people so the relationship is reciprocal and continues to generate leads for your business.
Free or inexpensive speaking sessions
For many B2B SaaS companies, conferences are the go-to place to speak in front of an audience. Conferences are a great way to share information about your product and company, but they have limits:
They happen at a certain time
Speaking at conferences, let alone attending them, can be very expensive, especially if you're a small B2B software or growth stage company
If you have a speaking session, attendance is not mandatory
Your ideal audience may not be attending each conference
Often your competitors are at the conference
There are alternative options that allow you to share information about your company or product. Try:
Customer and prospect webinars

Hosting local speaking sessions

Recording sessions at any conference you attend for repurposing

Speaking at Toastmasters or other networking meetings and events
CONCLUSION



Lead generation will continue to be extremely important for B2B SaaS companies because it's directly tied to the success of your business. Implementing smart strategies that help you connect with leads on different channels, through strategic partnerships and from public relations visibility will increase the number of leads you generate and drive sales.




CHAPTER 3: RETENTION
Your B2B SaaS company may be focused on converting new leads and closing them into customers, but what are you doing to retain customers once they sign on?
You might have the best lead generation strategy in the industry, but you need to delight current customers and retain them in order to continue your business success.
Not sure where to start? Keep reading. This chapter will walk through multiple strategies for you to consider, test and implement. Use any number of these strategies to ensure that your B2B SaaS company's customers keep coming back for more.

---
1. Why onboarding your clients will increase customer satisfaction and retention
This might seem obvious, but an effective onboarding program is one of the top things your company should provide customers. Doing so will boost utilization rates quickly. Onboarding programs are different for every B2B SaaS business. Consider the following strategies:
Host a mix of online training and in-person training
Share digital manuals and training videos to walk through your products
Add in-product pop-ups that provide information on functionality and benefits when a new user logs in (think Microsoft's Clippy)
Gamify the process by sending users badges or other rewards when they complete tasks or go to certain areas within the product
There are many other ways to help new customers implement your tools. Consider your business capacity for onboarding and think about which company resources can be allocated to this process. Don't forget to test different options and get feedback from current users.

2. Just how important is it to provide high-quality customer support?
Customer support is a must-have for B2B SaaS companies. While you may know your product like the back of your hand, your new customers are using it for the first time and will still need help after training. Even veteran customers need an occasional refresher, especially as you make updates to the product.
That being said, you need to have a customer support team that can guide them.
When building your customer support team, consider the following:
HOW OFTEN YOUR CUSTOMERS REACH OUT FOR HELP
Are you getting a downpour of customer issues or just a sprinkle here and there? Ensure your resources coordinate with your customer demands. Don't over- (or under-) staff your team.
THE QUALITY OF YOUR SUPPORT TEAM
Quality support means different things to different people, so make sure your team is trained to properly handle potentially frustrated customers. Train your team on the ins and outs of the product so they are viewed by customers as a credible source.
HOW YOU HANDLE DIFFERENT TYPES OF ISSUES
Not all customer support issues are equal, therefore many SaaS companies have tiered systems. Support tiers ensure that quick, small issues are handled right away. Larger issues are handled by a trained support professional who can take care of the issue in a timely manner and set appropriate expectations.
HOW YOU MEASURE THE SUCCESS OF YOUR SUPPORT TEAM
You need to have a tangible metric for measuring customer support success. One great way to do that is through post-call customer surveys. These surveys are completed when a customer stays on the line after talking to a support rep to share how that rep did.
Some SaaS companies measure support success on a scale of 1-10, and set goals of where they'd like to score (typically, the goal is 9 or higher). Other B2B SaaS companies use the Net Promoter Score system to quantify success.
CUSTOMER TIME ZONES
Is your company local, regional, national or global? Make sure the availability of your support team matches the need for customers beyond your time zone.
3. Contact new users who haven't logged in
Stay on top of new customers to ensure utilization. The more a new customer uses your product, the more likely they are to continue using it and remain a customer.
To ensure utilization, enable your sales, service and/or training teams to access a list of users who haven't logged in to, or used, your product, within the first two weeks (this timeframe may vary based on your customers).
Pull this list on a weekly, biweekly or monthly basis to catch low usage right away. Have a system in place to help users adopt the technology. This system could be:
Having a support or training associate call to see if the user needs assistance
Sending a video that notes the top three things new users can do to get started right away
Setting up a weekly email campaign that outlines how to get the most out of the product right away
4. Check on inactive users
Remember, retention isn't just about new users—you may also have veteran users who stopped utilizing your product. In the same way, you might run a list to find inactive new customers, pull a list every month of customers who haven't logged in to your product in the past 30 days. The strategies to contact this group are similar, but not the same.
When you see a customer who isn't using the product, you can:
Have a support member or their sales rep reach out and take a temperature check. Ask for feedback and see if a recent update could be affecting the sudden drop in usage.
Send a survey to make sure the product is still meeting their needs as a user and company.
Invite them to a webinar to keep them in the know about new features (we cover this in #5!)
5. How will holding free user webinars establish my company as industry experts?
Webinars are a great (and inexpensive) way to build value with your users. Webinars can cover a variety of topics, and give your users an interactive outlet to connect with your business and other users.
Here are a few ideas of different webinars you can hold:

PRODUCT WEBINARS
This webinar reviews the high-level benefits, features and functionality of your product. This a great time to refresh current clients on all of your product's capabilities.

UPDATES WEBINARS
Walk through any new features (and their benefits) in your product.

MAGNIFYING GLASS WEBINARS
Is your product robust? These webinars allow you to put a figurative magnifying glass over one aspect of your product, giving more detailed instruction on how to use a specific feature.

INDUSTRY WEBINARS
Provide value beyond your product by keeping your users in the know about the latest happenings in their industry. Invite a power user to speak during the webinar and discuss how your product helps them stay on top of industry changes.
6. How will creating a referral incentive provide me with MQL's?
Referral programs with incentives help you grow your company by adding new users, while also retaining your current customers.
Set up an easy system for your business to receive referrals. Create a specific referral landing page where your customers can fill out a short form with the referral's information. Encourage the customer to talk to the person ahead of time—this will make reaching out easier. Send the information of the person being referred to your sales team or manager to connect.
When it comes to referral rewards, make sure you manage expectations up front. A few examples of managing expectations include:
Determining how often a customer can refer. Can your customers provide an unlimited amount of referrals? Are they limited to a monthly or yearly amount? Clarify this ahead of time.
Defining what deserves a reward. Many companies incentivize customers based on how the referred person moves through the sales cycle. Will you reward a customer for simply providing a referral? Will you wait until that referral attends a meeting or demonstration with your business? Or will you only reward customers when their referrals buy your product? Decide what is most beneficial to your business and set guidelines from there.
Deciding on the incentive. Some businesses enter their customers into gift card drawings. Others provide a certain dollar amount or percentage off of their customer's subscription (up to a certain limit). Brainstorm which options drive the most referrals for your business. Before implementing your choice, make sure whatever option you pick is still profitable for your business.
The most important thing with a referral program is to keep communication lines open and remember, when referrals hit certain benchmarks, keep your promises to the referrer.
7. Surprise your clients
Everyone likes a positive surprise. Give your clients something that delights them; this could be as simple as a free ebook about upcoming industry changes or a quick note on their birthday.
Do you have a tiered subscription program? Upgrade your clients to a higher subscription for a weekend, week or month for free, with no canceling requirements. Not only will this give them access to new product features, but it can also help you upsell.
Science shows people like unexpected surprises—it turns on the brain's pleasure centers. Delight your clients on occasion and they will associate those positive feelings with your company.
8. Upsell & cross-sell
Upselling and cross-selling are other important ways to retain your clients because they increase customer lifetime value. When you upsell and cross-sell to the right people with the right message, you build more meaningful relationships (and increase revenue).
WHO ARE THE RIGHT PEOPLE?
When upselling and cross-selling, the right people are those who are happy with your customer service. They have few to no open cases with your support team and are actively using your product. In short, they are satisfied customers.
WHAT'S THE RIGHT MESSAGE FOR UPSELLING?
When you upsell, you're taking someone from a lower level of your product at a lower price to a higher value-level of the product at a higher price. You need to focus on benefits and value. Talk to customers about their needs and listen to them to find out if the higher level will provide enough value. Are there things they need now that they currently do not get in their subscription? Find out, and talk through the benefits of upgrading to make their job easier.
WHAT'S THE RIGHT MESSAGE FOR CROSS-SELLING?
Cross-selling is a little different than upselling. With upselling, the customer has a need for your product, that's why they bought it. An upsell explains why they need a higher level of that product.
When cross-selling, you're explaining why they need a completely different product that you also provide. That being said, building credibility at the business level is crucial. If the customer trusts your business, and you have a proven track record with them, it will make the cross-sell easier. Use these tips to boost your cross-selling wins:
Make sure to pose the cross-sell as an opportunity
Share with them that many of your other customers who use the same product they use, also use this other product
Be consultative—make the message about helping them improve their business in other areas
Position your message as a helpful tip, not a sales pitch

9. Perform regular updates & share information about them
B2B SaaS companies are in the business of innovating. This means you need to provide software updates regularly in order to meet the needs of your clients over time.
Bear in mind that updates for the sake of updates don't provide value. Try to focus on two main areas of updates:
Updates needed to make your SaaS more functional. This means updating software to remove bugs or to make the product easier to use.
Updates that customers request or that are in demand by your industry.
It's important to listen to what your customers want. However, that doesn't mean you need to update the software based on every one-off request. Instead, have an ongoing open dialogue with customers to hear out what the most prominent needs are, while staying in-tune to industry demand. Then, prioritize your updates.
I MADE AN UPDATE. NOW WHAT?
Keep people in the know about the changes you're making. Build excitement and increase transparency by letting customers know about updates before, during and after you make them. Try not to give any strict timelines about updates unless you can guarantee that you'll stick to them.
Here are a few ways you can share information about your updates:
Send emails sharing what the updates are. Use visuals when necessary.
Hold a webinar to walk through updates and any new features.
Use in-product pop-ups to walk customers through the updates the next time they log in to the product.
Have your support team call any special cases (customers who generally need more help) to walk them step-by-step through any new updates.
Share your updates on blogs, a press release or on social media (only do this for significant updates, not just bug fixes).
By updating your software and sharing those updates, customers will see that you are making an effort to keep them happy. As you make more beneficial updates, they will feel they are getting increased value out of the software over time.
10. How does measuring NPS metrics help me to discover unhappy customers?
You need to know which customers are happy, but it's also crucial to know which customers are unhappy. How can you discover which customers are less than pleased with your service? This can be fairly difficult because 96% of unhappy customers don't complain.
So how do you break their silence? Using the NPS (net promoter score) survey is one way to find out which of your customers will refer you and which of your customers will tell others to avoid doing business with you.
How the NPS survey works:
Send your customers a quarterly survey asking them one question: "How likely is it that you would recommend [your company] to a friend or colleague?" Use scoring from 0-10.
Respondents that select 9 or 10 are promoters—they love your brand and they tell everyone about it, driving business growth.
Respondents that select 7 or 8 are passives—they are satisfied, but not moved to refer your business. They can also be open to leaving your company for another.
Those respondents that select 0-6 are detractors—they are unhappy customers that can slow your growth and spread negative feedback about your company.
It's crucial that you know who your detractors are so you can connect with them, delight them and move them on the path to becoming a promoter.
HOW TO BOOST SURVEY RESPONSES
Convincing people to take a short survey can be strangely difficult. If you have a hard time getting your customers to respond, try incentivizing the response. Offer to put them into a drawing for a $50 gift card or send every respondent a free item.
Just make sure that the gift has universal value. For example, don't hold a drawing for a steak restaurant gift card if some of your customers are vegetarians. They may be less likely to take the survey, skewing your data.
11. Note who your "sponsors" are and flag when they leave
When a business initially signed on with you, it's likely that there was one person there who believed in your product and pushed for their company to adopt your software. This person is called a "sponsor." Make note of or mark this person in your CRM and keep tabs on if and when this person leaves.
If this person leaves, hopefully, you've done everything you can to make sure others at the company adopt the software. It's important to make sure that everything is running smoothly with this client.
However, the departure of the sponsor could mean everyone else who wasn't previously bought into your product will start looking for another tool. To prevent this possibility when a sponsor leaves, watch the utilization rates of other users at the company. Be sure to also check-in with other users to make sure they have everything they need to be successful.
12. Get buy-in beyond the sponsor
As we just discussed, losing a company sponsor can be dangerous for retention rates. This means you need to get buy-in across a department or company and get it early. You can do this by:
Sharing the benefits of your product early with decision-makers and potential users.
Providing guided trials that allow users to see the benefits for their company in a hands-on way.
Offering thorough training to guarantee everyone at the company knows how to use the software.
Dedicating a support team member or relationship manager to oversee their needs (depending on the size of the account).
Watching user utilization.
13. Why is it important to stay connected often before subscriptions end?
This tip applies more to B2B SaaS companies who have long-term subscriptions (quarterly, annually or longer; not a monthly subscription). No matter how long your subscriptions are, they will eventually end. In order to retain those clients, connect with them often at the end of their subscription.
Start reaching out earlier than you'd think. If you have a year-long subscription, don't wait until there are two weeks left in a client's contract. Begin connecting at least a quarter before the subscription ends.
When you reach out:
Find out if they have any questions or concerns about your product.
Check usage logs to see if there has been a drop in log-ins.
Review past support logs for any open or closed cases.
Check marketing initiative data, like email sends, to see what information interests and engages them.
If necessary, use this information to create an action plan that improves the customer's experience. This will give you a better chance of retaining them. If the customers are happy, use this information to inform future cross-selling and upselling opportunities.
14. Do you know what people are saying about you on social media?
This step is crucial for any business, and as a B2B SaaS company, you need to know what your users are saying about you. This means you should follow hashtags on Twitter and Facebook related to your product and company. You should also look at and engage with the comments, posts and shares people are directing at you.
Hopefully, most of the comments are positive, but at some point in the life of your company, you'll probably see a negative comment. Craft a quick and human reply (i.e., don't create a canned or robotic response) that lets them know you're here to help. Offer them solutions to their problems. For example, you could tell them you'll send them a message directly in the social platform to discuss the issue more in-depth.
Social engagement is a crucial retention factor. Share content that teaches your audience something new and interact with your customers' posts to build rapport. While doing this, nip any negative chatter about your company in the bud and you will keep your clients happy.
Want to take the guide with you? Take the PDF to go!
15. Monitor billing processes
Are some of your business customers paying by credit card while subscribing to a long-term contract? If so, chances are that some of those credit cards will expire during your relationship. Avoid sending them annoying emails telling them you haven't received payment.
Instead, be proactive and monitor billing information (like credit card expiration dates) on the front end. That way, when their card expires, you can reach out once for the new information. Doing so helps you avoid annoying communication that could hurt your relationship.
16. Why should I provide value outside of the product for free?
In today's consumer-driven culture, companies need to provide value in all aspects of a customer's life. This starts while the customer is still a prospect and continues many years into the relationship.
What does this look like? Here are a few ideas:
Provide free content that answers prospective client and current customer questions about their challenges and opportunities.
Have your sales and support teams share relevant industry information with customers and prospects.
Hold webinars worth continuing education credits.
There are many other ways to provide value to your customers. Start by talking to them about some of the things that would make their lives easier. Then, brainstorm ways to immediately add value in those areas.
1

7. How can flagging customers who have a lot of support cases help my bottom line?
Every business has that customer who calls in constantly for support. Don't treat these customers like hot potatoes! Have your support team flags customers with a lot of open support cases— these customers may be frustrated, lack training or just need more help in general.
Have a customer relationship manager connect with these flagged customers to talk through their needs. You may discover that they need more training or that there's a bug in your software.
Regardless of what the underlying issue is, it's better to roll up your sleeves with these customers and work with them towards a positive outcome.

18. Why do I need to meet customers in person?
B2B SaaS is a very impersonal industry because technology makes it easy to disconnect from the physical world. This is why it's so crucial to remember that people buy from people. Even if you are the best or most high-tech company, remember that behind every email, every login and every phone call is a person.
You can humanize your company and build strong relationships by meeting your users face-to-face. This doesn't mean you should travel to every one-person shop across the country. Prioritize your larger and more valuable accounts for in-person visits and make sure they receive the attention and training they need to stay successful and adopt your technology quickly.
19. Hold customer conferences & events
Holding a customer conference is a great way to let your customers understand who you are as a business. This is a great time to share why you do what you do to make their lives easier and let them meet your business leaders.
Customer conferences are also a prime time to share best practices about your product. Create times for your customers to interact with each other about their successes and places where they need help.
When setting up a customer conference, don't make it all about you—it's called a customer conference for a reason. Get feedback from your customers on what they'd like to learn about, share customer success stories and teach something new about their industry.
When holding the conference, reward your customer attendees. They took time out of their work schedule to travel and be at your event, after all. One way to do this is by sharing exclusive information that no one else knows about, like exciting new updates to your product. You could also hold a raffle for a $50 gift card, Amazon Alexa or another item that connects with your brand or conference message.
20. Create LinkedIn user groups
Creating user groups is a great retention option, especially for small businesses that don't have as many resources. When creating these groups, leverage the knowledge of your current customers––user groups take some pressure off of your support team as group members work together to share issues, questions and successes within your product.
Make sure you monitor the customer group page and answer issues and questions as needed. Don't let the group struggle to find information—this can be frustrating and makes the group a place to air grievances, rather than find positive solutions. Monitor the group and step in as needed to understand common customer issues so you can provide better training.
Don't have a user group for your customers? Learn how to set one up here.
21. Share top user tips
Build credibility for your business by leveraging your power users. Having someone outside of your company share their success means more to your users than having the same words come from your mouth.
Do you have product power users? Interview them and share their top tips for using your product! Share these tips multiple ways, like providing strategies for new users or best practices for people using a certain feature in your tool.
You could even ask power users to participate in a webinar with you or add helpful comments to your LinkedIn user group.
22. Why is it recommended to hold exit interviews?
You've done your best to keep your customers happy, but sometimes they will leave anyway. It's crucial that you understand why.
Ask recent ex-customers to schedule a 10-15 minute call to understand why they canceled their subscription, or send them a brief survey to procure that information. Take the information from these exit interviews and work to improve your current processes.
CONCLUSION



Retention may not be the number one focus for B2B SaaS companies, but it's crucial for the long-term success of your business. Remember, it's always less expensive to keep an old customer, versus selling to a new one.
If you aren't sure where to start, try implementing a couple of these strategies really well and see how they affect your company retention. While there's no set formula that guarantees retention success, these 22 strategies are proven to boost retention rates by delighting your customers.
Page last updated: September 2019