Want a PDF of the comprehensive guide? Download Now!

DIVERSIFY CHANNELS
There are so many ways for buyers today to consume information. You need to incorporate more than one channel in your marketing strategy to deliver your message, reach the right prospects and grab their attention. On top of this, you need to make sure your message is clear, concise and benefits the consumer.
Use social selling to create fans and promoters of your brand
Your prospects are using social media, and you need to be, too. If you're just getting started on social media, use this resource to assist you in getting started. Once you've created a social presence, make sure to follow and interact with:
Current customers

Former customers

Prospects

Industry experts

Competitors
You should also make sure anyone at your company who is client-facing or prospect-facing has a social presence for your company as well. Doing so will allow you to kick-start social selling for your business.
Social Selling
Social selling, according to HubSpot, "is when salespeople use social media to interact directly with their prospects. Salespeople will provide value by answering prospect questions and offering thoughtful content until the prospect is ready to buy."
Using social selling extends your company voice and message beyond your specific brand page. It allows the people at your company to connect with other people that you, as a brand, may not have been able to connect with otherwise.
Social selling also expands on the idea of social proof, a psychological phenomenon where people assume the actions of others in an attempt to reflect correct behavior for a given situation. As you and your colleagues create conversations about a topic on social media (solving a common problem, tips on how to reach a goal, information on benefits of your product, etc.) those conversations will draw others in to discuss and share about that topic as well. This creates promoters of your brand, and ultimately generates interested leads.
Nurture leads via email
Email is still one of the most successful ways to directly connect with customers and nurture prospects for future sales. However, simply sending emails isn't enough. Before sending emails, you need to ensure that:
You have clean data—especially email addresses, first and last names

Your email copy steers clear of spam trigger words

You provide the option to unsubscribe to your emails

Your emails can be easily viewed on different mobile devices, in different browsers and inboxes
One area where B2B SaaS companies need to improve their email efforts to increase success is email targeting. Many times, companies send emails to every one of their buyer personas, though the email was only really fit for one of the personas; or directed at all prospects, when it should only be delivered to people at the bottom of the sales funnel who are ready to buy. Creating targeted email workflows will help you nurture your leads towards a buying decision. To ensure you send the right emails to the right people, make sure you:
Confirm that the content within the email is specific to one or two of your buyer personas, and limit the email sends to that group of people only

Send content to leads and prospects relative to where they are in the buying cycle. For example, avoid sending "request a demo" emails to people who have never heard about you
Doing these things will allow you to send valuable content to prospects instead of your emails appearing spammy.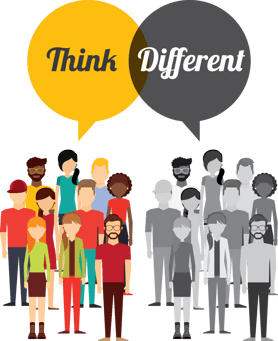 Use content to teach your prospects something new
Content marketing is increasingly important when attracting new prospects and driving sales. This is because content marketing doesn't take on the interruptive or invasive characteristics of other marketing tactics; it's a strategy that teaches your prospects something new and provides a tailored message to specific audiences. When executing this strategy, make sure to create shareable content that:
Solves problems

Helps the reader reach their goals

Is for prospects in different stages of your sales cycle
When you do this, prospects will want to read your content. It won't be an interruptive marketing message, it will be a welcome, relevant and helpful lesson.
Optimize web pages for higher SEO rank & use long-tail keywords to increase traffic
If you have a great-looking website with valuable information, but you aren't ranking on the first page of search results, your site isn't getting the traffic you need.
Don't worry, this is fixable! Make sure each page of your website (including blogs) has a specific keyword. Ideally the keyword is:
Long-tail (3 words or more, and specific)

Related to a problem or goal your prospects have, or to the benefits of your product or service

A term that is frequently typed in search engines
Once you have a keyword in mind, here are a few ways to optimize your web page:
Use the keyword in the title and at least one headline of the page.

Use the keyword in the body of your page text (a minimum on one time, a maximum of five).

Add images to the page and incorporate your keyword into the alt text of at least one of those images.

Add a meta description to each web page that is 150 characters or less, and include the keyword in the description.

For blogs, include internal links (URLs that link to another page on your website) and at least one external link (make sure this connects to a website that has more authority than yours).

Share relevant content pages (blogs, landing pages, other resources) on social media sites like Twitter, Facebook, LinkedIn, Google+, Quora, etc., and include keywords in your text to increase SEO.
Even if your site isn't ranking high right now, optimizing each page will increase the searchability of your website and increase web traffic.

PARTNER WITH OTHER COMPANIES TO INCREASE VISIBILITY

Integrations
Integration partners are crucial for many B2B SaaS companies—they make life for your customers and prospects easier by saving them time, money and reducing the risk of manual errors.
Beyond that, integrations provide substantial benefits to B2B SaaS companies. While you shouldn't sell solely based on integrations, having integration partners makes it easier to generate leads and sell your product.
Integrations do take time to think through and set up, but these partnerships are also an easy way to promote each other through:
Webinars

Websites (link sharing)

Social media platforms

Emails

Partnering at trade shows and conferences
Build relationships with industry thought leaders
Who are the go-to leaders in your industry that are trusted by the businesses you want to work with? If you don't already have relationships with them, you need to go after those big fish.
First, find out who your ideal audience is paying attention to. Follow their social media conversations or read about thought leaders in industry publications. Once you identify these people, follow them on social sites, subscribe to their blog or newsletter and start interacting with them. As you move forward, start contributing to their sites and ask to guest blog for them. This will add value to their online community and start increasing your value in the relationship.
While building this relationship, start talking about your product and solicit feedback from the thought leader. Find out what questions or problems their communities have and talk about how your product solves those problems. Then, ask the thought leader to share information about your product if a question in their community comes up about those problems or goals. Doing this will help you gain exposure to their larger network of followers, build credibility and generate more quality leads.
Develop relationships with industry publications
Industry publication relationships are crucial, especially when you're starting a new business or launching a new product. To be successful with PR, you need to build relationships with publications way before you have a news story. Start by identifying the publications you want to work with—look for a mix of industry publications whose audience contains your ideal prospects as well as local publications.

Next, start building relationships with publications before you actually have news. You might be excited to pitch a news story right away, but take time to research possible connections and interact with them. When you've identified the publications you'd like to work with, start reviewing the articles and blogs of different writers to understand their interests and roles. Find a writer whose articles are similar to the type of news content you'd like to share. Connect with them on Twitter and LinkedIn and interact with them by liking or sharing their articles or liking posts.
When you've got a rapport started, reach out to writers, reporters and journalists long before you actually want your story shared. Publications have timelines, and trying to connect a week before you want your news story shared won't do you any favors. Make sure you introduce yourself and provide a press kit or offer an interview (or both).
Make sure you continue to build the relationship even after your story is published. Share valuable information with your connections, even if it doesn't benefit your business, and continue to share their articles with your audience.
Building and maintaining these relationships will help you gain more visibility and draw warm leads to your company.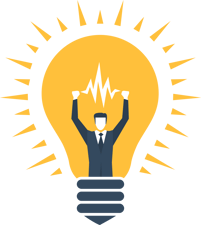 Harness the power of evangelists
As people buy and use your product, a number will love it so much that they will tell others about it and try to convince them to use it; these people are called evangelists.
Smart B2B SaaS companies harness the power of these evangelists and make sure those people are rewarded for sharing information about their product.
So, how do you "harness the power" of evangelists? There are a number of ways:
Use them as a reference that current prospects can speak to if they have questions during the sales cycle

Ask them to refer quality prospects to your business and reward them in return (e.g., providing a credit to their bill)

Give them exclusive access to information about your product, like a peek at an upcoming update, before anyone else. Encourage them to share with others for organic conversations about your business

On a similar note, provide them with exclusive webinars about product tips and tricks and ask them to share the information with others
There are many other ways to use evangelists as marketing tools for your business. It's important to remember to reward these people so the relationship is reciprocal and continues to generate leads for your business.
Free or inexpensive speaking sessions
For many B2B SaaS companies, conferences are the go-to place to speak in front of an audience. Conferences are a great way to share information about your product and company, but they have limits:
They happen at a certain time

Speaking at conferences, let alone attending them, can be very expensive, especially if you're a small B2B SaaS company or startup

If you have a speaking session, attendance is not mandatory

Your ideal audience may not be attending each conference

Often your competitors are at the conference
There are alternative options that allow you to share information about your company or product. Try:
Customer and prospect webinars

Hosting local speaking sessions

Recording sessions at any conference you attend for repurposing
Speaking at Toastmasters or other networking meetings and events
Lead generation will continue to be extremely important for B2B SaaS companies because it's directly tied to the success of your business. Implementing smart strategies that help you connect with leads on different channels, through strategic partnerships and from public relations visibility will increase the amount of leads you generate and drive sales.