Marketing Tactics and Strategies
Menu of Services
During the Marketing Strategy and Execution Planning process, our team audits your past marketing efforts, full digital presence and competitors. Paired with your future marketing goals (let's gooo!), we develop a dynamic strategic plan—a mix of strategies and tactics just for you. This plan is the roadmap for our partnership, and with it, we work together to achieve the marketing results your company's growth depends on.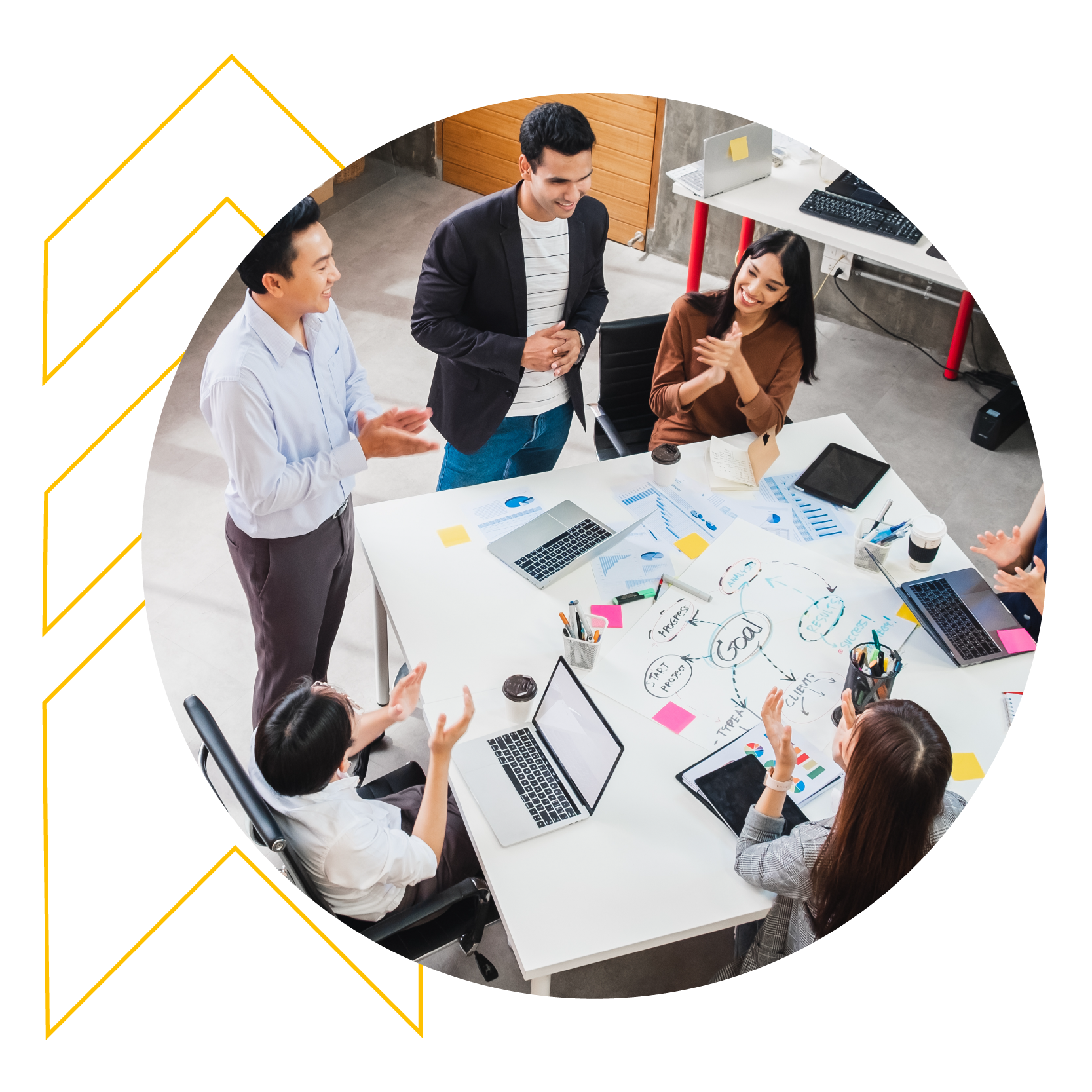 Lead generation & nurturing
New brand or product launch
Conference/event marketing
Brand awareness
Client satisfaction/retention
Sales enablement
Marketing, sales, service process optimization
Rebrand/acquisition integration
Account-based marketing
Ad hoc strategic input
Fractional CMO
Specific marketing tactics

Content Creation
Blogs
Long-form content (ebooks, infographics, checklists, etc.)
Sales collateral (sales decks, sell sheets, case studies, etc.)
Videos (animation or interview style)
PR/byline articles
Press releases

Email / Social Media
Marketing emails
Lead nurturing email sequences
Newsletters
ABM/sales emails
Social strategy, profile optimization and organic posting (LinkedIn, Facebook, Instagram, Twitter, other platforms as desired)

Advertising
Social advertising (LinkedIn, Facebook, Twitter, Instagram)
Google search and display
Retargeting (various platforms)
Display banner ads
Print advertising
Sponsored content/webinars

Website Content / Development
SEO
Landing pages and thank you pages
Calls-to-action
Pillar pages
Full website build, redesign or migration (typically separate project)
Single webpage builds

Analytics
Campaign optimization and analysis
Monthly/quarterly reporting based on key KPIs
Regular testing and optimization
Custom dashboard builds

CRM/MAP
List creation / data cleanup
Build out of all CRM, marketing and sales functionality (HubSpot or Zoho) - may work with other CRM/MAP on request
Campaign execution, process automation, lead nurturing, analytics, etc.