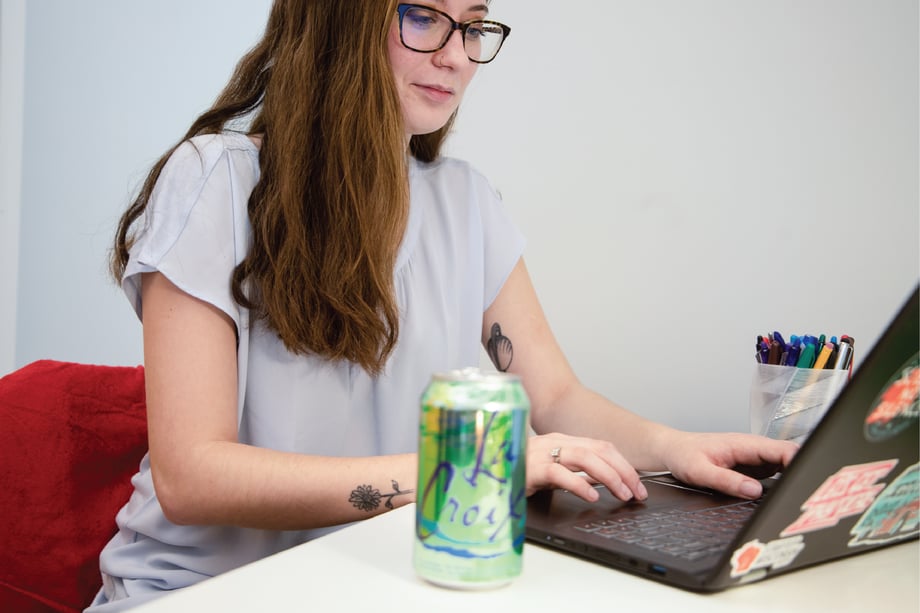 Follow the yellow brick road to meet the wizards behind the curtain at Accelity! We might not practice magic, but we can make content appear in the blink of an eye. In this blog series, we will feature one of our talented team members so you can see what we are all about. This month's star is Cass Polzin!
---
What
drew you to Accelity?
After spending time in the startup space, I was really drawn to Accelity first from their own startup perspective, but additionally from the perspective of the clients they serve. To me, it's always been exciting to work with agencies, because it's like being on the marketing team for many different organizations at the same time.
What do you like most about working at Accelity?
I love the culture here and how supportive the team is. There's always fun music on and even though we're working, we're still having fun together. It's definitely a family environment here.

Who inspires you?
There are so many strong women in my life that inspire me. I think it's a variety of professional colleagues and past mentors that all culminate. I have a brain trust which is crucial for me to bounce ideas off of for feedback and to get an overall motivation boost.
If you were to write a book about your life, what would the title be?

The Secret to Life: La Croix
What is your guilty pleasure TV show?

Friends. If there's something on my TV, there's a 90% chance it's Friends. I'm not even focused on it most of the time, it's just familiar and nice to have on in the background.
When I'm actually paying attention, Bob's Burgers is definitely a guilty pleasure.
What is your hometown most known for?
There are a lot of things my hometown is known for—we have a Mars Cheese Castle, we used to have the highest ratio of bars per capita, and they visit it all the time in That 70s Show. I think the best one would be that Mark Ruffalo was born in Kenosha!
If you were mayor for a day, what would you do?
I definitely wouldn't worry about paying for parking.
In actuality, I would probably tour all the Milwaukee buildings I could that I don't normally have access to or just chill somewhere percarious on the Hoan bridge.