How to Pre-Sell & Use Your Profits to Fund a Startup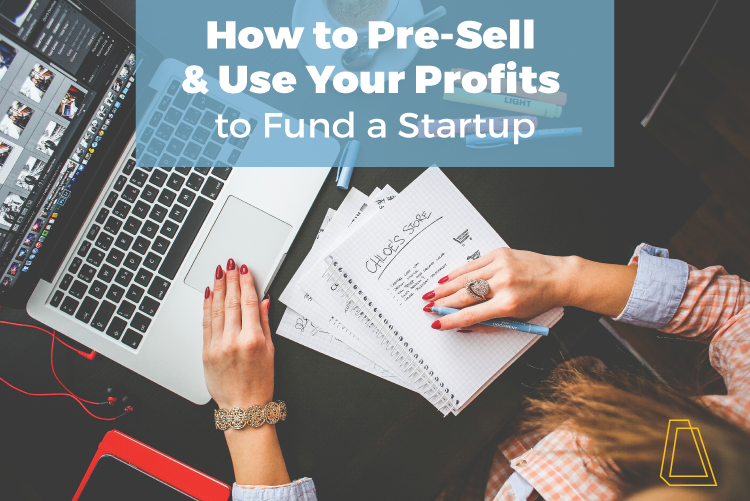 If you're an entrepreneur trying to get your startup off the ground, you know how crucial funding is to accomplish your goals. One creative way to fund a startup is using pre-sales money—the sales profits you earn from purchases made before your product or service is actually publicly available.
If you're unsure how to go about this process, don't worry. We'll break down how to set up a pre-sale to fund your startup in a few easy steps:
---
Set pre-sales goals (early).
Setting up a pre-sale without goals is pointless, so set your goals, and set them early. When setting your goals, think realistically, but also try to stretch a little farther than you think you can, so the goals aren't too easy to achieve. Focus on where you want your business to go in the long and short term, and align your pre-sale goals to help you reach those future accomplishments.
Here's a tip: Get feedback from other internal stakeholders. If you have a salesperson at your startup, ask them what they can accomplish with the resources they have at their disposal. If you have a business investor or mentor, ask them what other businesses like yours accomplished during pre-sales.
Build a pre-sales plan.
After you've set your goals, create the framework for how to reach them. When building this pre-sales plan, consider:
How you'll market (word of mouth, online ads, social media, email and so on)

What platform you'll use (your own website, a crowdfunding site,

Amazon

or other sites)

Clearly mapping out communication so buyers know what to expect once they purchase

How the pre-sales will work into your funding plan
Building this plan ahead of time instead of "winging it" gives you a clear path to head down, especially when it comes to the funding aspect of your pre-sale. To make sure you aren't putting too much money directly back into the product, always make sure you pay your business first so you have enough cash to stay in operation. Have a trusted colleague or mentor review the plan to add insights and tell you what to avoid when holding a pre-sale.
Use multiple channels to sell on benefits.
Once your plan is in place, it's time to get the word out. Follow your marketing plan, but don't limit yourself. Use different channels like:
Social media

Video

Blogs

Email

Networking events

Group demonstrations

Telemarketing/telesales

Search engines and pay-per-click ads
When advertising on these channels, remember to sell on value and benefits. Don't talk about the features of your product. Ask yourself, "what's in it for the buyer?" The answers you brainstorm are the reasons people will purchase.
To build even more credibility, utilize industry experts to discuss the benefits of your product. Ask your connections to try your product and provide feedback and/or testimonials that you can share. The benefits they share will back up your statements about the product and encourage more people to purchase.

Are you looking for additional help funding your startup? Check out our ebook for more startup fundraising ideas, or contact Milwaukee marketing agency, Accelity Marketing.