Increase Productivity: 3 Simple Tips to Make Mondays More Productive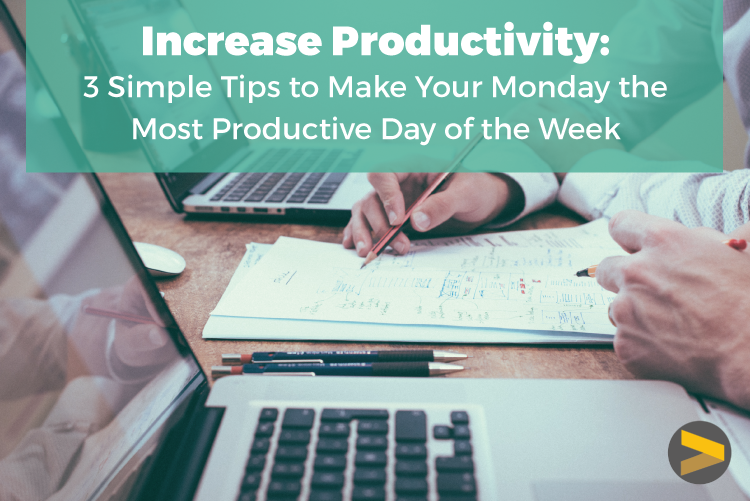 This post was written by guest blogger, Danielle Theisen. Learn more about her here.
Monday mornings can be hard, like hitting the snooze button a few more times than normal hard. Even people who like their jobs can dread the thought of walking through the office door on a Monday. However, the beginning of the week can also be a great time to look at a project, report or other work-related task with a fresh set of eyes. Looking to hit reset and increase productivity on the first day of the week? Check out these three tips:

---
1. Make your to do list on Friday afternoon.
Want to increase workweek productivity without doing anything on a Monday morning? Prioritize next week's projects, tasks and to dos on Friday afternoon. Nothing is worse than coming to work on a Monday morning after a weekend of errands, home projects, kid's soccer games, volunteering, weekend trips and whatever else you've done and trying to figure out where you left off on Friday. Coming into work the next week with a clear idea of what you need to tackle will save you time and stress on Monday morning. Looking for a tool to manage your tasks? Check out Todoist, a simple, yet effective platform for managing everything you have going on.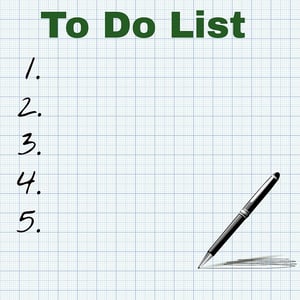 2. Keep the same morning routine every day, even on the weekend.
Start by waking up at the same time every day. Not only will this help you to feel more rested and actually get better sleep, the alarm going off on Monday won't come as such a shock to your system. Take this a step further and begin implementing the same routine on Saturday and Sunday mornings as you would during the week. Whether this means getting ready earlier, hitting the gym or taking the dog for a walk first thing in the morning, come Monday, your mind and body won't have to revert to a previous routine.
3. Start the week with a positive attitude.
However simple this may seem, it can make the biggest impact on your Monday morning. Maybe you're the person who needs to listen to your favorite playlist on the way to work, stop at your local coffee shop to get your latte or simply have a few minutes of "me" time before heading into the office. Personally, I try to stay off certain social media platforms on Monday mornings; all it takes is one Monday-themed meme to make me wish it was the weekend again. Studies show that a positive attitude in the workplace can be the difference between increased productivity and increased workplace turnover.
Having a productive Monday doesn't just happen, it takes a conscious effort and a bit of planning to make the most of the first day of the week. What do you do to increase productivity on Mondays? Let us know in the comments below.