How To Track Marketing Metrics Without Getting Lost In The Details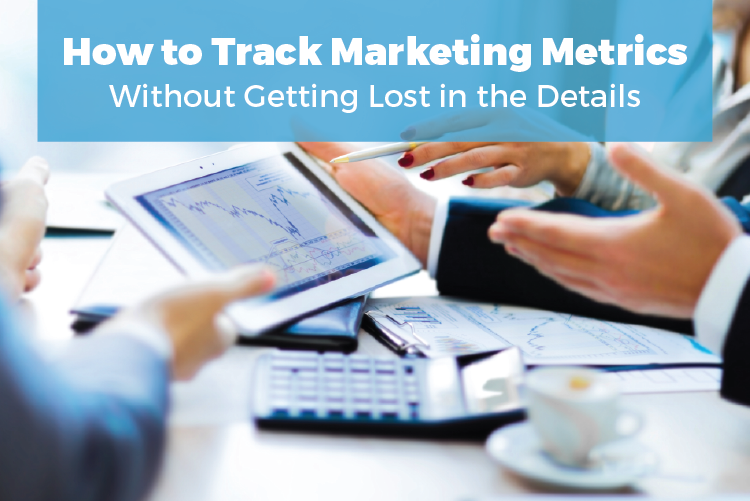 This blog was written by Jackie Steinmetz, owner of Accelity Marketing, for Docalytics.
These days, marketing trends come and go almost as fast as you can blink. Marketers newer to the game can often be overwhelmed by a slew of metrics thrown at them from every angle. They know they need to use these metrics to show ROI (return on investment) so that the C-suite (CEO, CFO and the like) can remain confident and continue to allocate funds to the marketing budget. But, they're just not sure how to use them.
Figuring out which metrics to use in a platform full of numbers can be a daunting task to say the least.
However, with a little time, the right tools and some diligent research, you'll find yourself delivering actionable marketing insights that will drive real sales growth and earn you high-fives from almost every executive at your company.
---
Tracking marketing metrics over time
Both seasoned marketing professionals and new marketers know it's easy to get lost in the shuffle of analyzing metrics. Knowing which ones to track and how to track them often comes with experience, but there are also tried and true ways to seek the kind of actionable results you should be looking for:
Look at trends over time. One of the best ways to track marketing metrics is over time. Don't just take an at-a-glance look at your analytics. Really dig in deep and do your best to find out how your potential customers are interacting with your content. At what point do they click, or what do they download from your website? Does a content-download lead to a sales interaction? How often does that happen?
Implement a metric dashboard. You won't be able to examine trends over time very well if you don't use a solid dashboard. Picking (and subsequently using) the right dashboard is a very important step, as your dashboard will be the tool that gives you the power to glean key insights into your marketing efforts.
With a dashboard, you can "hit snooze" on the details that don't matter, while keeping your finger on the pulse of the data that's sitting in the real driver's seat.
Web traffic vs. sales leads
Consider this: you could have one of the busiest and most visited websites in the world, but if your website visitors aren't converting, your investors aren't going to be happy. Measuring web traffic certainly has its time and place. For example, media companies who make money on visitor numbers and click-through rates should be very concerned with web traffic numbers.
But, if your company relies on product or service sales to pay the bills, then measuring web traffic can only take you so far.
What you really should be measuring, logically speaking, are your sales leads. How hot are the leads that come through your website? How have they been funneled through the process? Did they interact with your content before they decided to make a purchase? In what way?
These are the kinds of metrics that matter the most to many non-media companies. So, consider turning down the volume on the web traffic metrics for a while, and instead, focus on content engagement for the most actionable analyses.