3 Ways to Practice Self-Care During Your Workday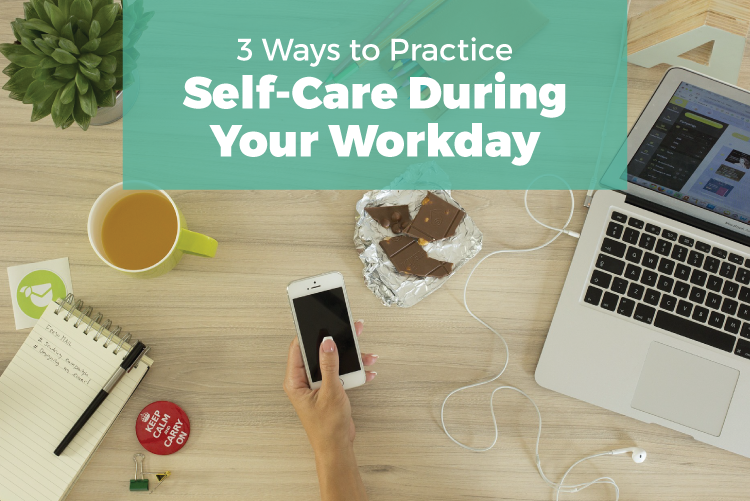 This post comes from Beverly Bean, an author in our series of guest bloggers. Learn more about her here.
---
From intern to CEO, everyone needs and deserves to take breaks from the hustle and practice some stress relief. This can be especially difficult when emails are overflowing, clients are expecting replies to their questions, and it feels like there's hardly enough time to even grab lunch.
Too often does self-care get put on the back burner. It can be done so easily, and it's really not our faults at all. We're trying to put others before ourselves to make sure the best possible job gets done. What we should ultimately remember, though, is that we can only truly be the best when we have first taken care of ourselves. Think about it—if you've taken care of yourself first, you're optimizing your productivity and business!
The fact is, most days there just isn't enough time to take a full hour to go to the gym, practice yoga, meet with friends, read, or meditate. Because of that, here are three easy ways to practice self-care during your workday.
Move during your lunch hour.
Your breaks at work should be anything but sedentary, and eating at your desk simply should not be the norm. Move around the office, take a walk outside, or get a quick workout in. Any way you do it, moving will help energize your body and mind for the rest of the workday. You may even stumble upon the solution you've needed for a client or project. It's true that sometimes our best ideas come when we're not searching for them at all. So hop out of your chair, and move.
Take five every hour.
While at your computer, ease your eyestrain and mind fatigue by taking a brief, five-minute break every hour. This is a mindfulness practice to keep you centered and focused throughout the workday. Even if it's just two minutes, taking a step back from your given task for a moment will help keep your energy motivation up to par. Take this time to move around, relieve some stress, hop on social media (only if you won't get too sucked in), or clean up your desk!
Customize your workspace.
Whether you're working from a home office or in a cubicle, make your space one that optimizes your creativity and productivity. Hang up pictures and prints, bring in special objects, add lots of color, or keep it minimal. Create a space that is a reflection of you and how you want your work to be.
Self-care is a habit that you can become good at. Master these three practices at work first, and then maybe move on to things you can do away from the office. The great thing about it is that you can tailor it specifically to your needs! Find out what works for you and start to see how self-care feeds productivity and positivity into your business.
Do you have any other tips or practices that help you stay focused and energized at work? Let us know in the comments below!