Take Your B2B Saas Content to the Next Level with Free Creative Resources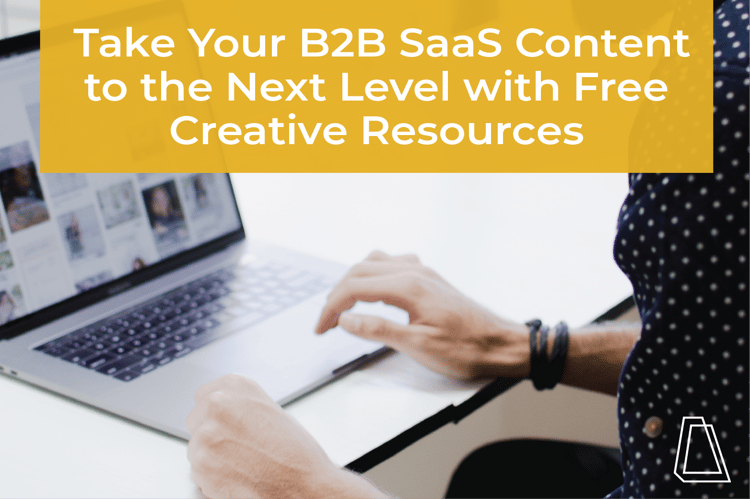 A picture is worth a thousand words, right? You've heard this phrase a million times. That's why it's so essential to choose photos and other imagery that are high quality. When starting your company finding a way to create or even access good imagery is a daunting task, involving heavy equipment or an even heavier price tag.
Good news! There are a lot more free creative resources out there than you might think. Let's talk through why you need them, where to find them and how to know if you're using them legally.
WHY free creative resources matter
Images are important. They create value in your content by adding context, giving your reader visual breaks, reiterating and clarifying your point. Photography, illustrations and icons are essential pieces to the design of your blogs, websites, social profiles and content offers.
WHERE to find your free creative resources
Photography:
Some of Accelity's go-tos for free photo resources are Pexels and Unsplash. Here, you'll find a large collection of photographs revolving around all genres, including business & work, textures & patterns, nature, events, architecture, film, fashion, food, travel and more. Pixabay is an additional option here.
Fun fact: Pexels also offers free video resources that are perfect for creatives or business people looking to set a tone to a voiceover or include a transitional piece to their videos.
You can also grab Accelity's original free B2B, Nature and Travel stock photos.
If you have some spare change, adding an Adobe Stock account for $30 a month gives you 10 assets a month that might close the gap that some of the other free resources can't fill.
Illustrations and Icons:
Illustrations and icons provide are excellent for sectioning off content. They're great for breaking up lengthier list items or highlighting different points of subject matter.
Find an array of icon sets and illustrations at freepik. If you're looking for a specific icon go for FlatIcon. When choosing icons, stay cognizant of consistent styles. If you choose an outline-based icon for one, choose that same style for the following ones.

HOW to know if resources are free for commercial use
We're not going to dive into the super nitty-gritty here. If you want that, drumBEAT Marketing has a great blog on determining if an image is copyrighted and not free to use.
The golden rules are:
No watermarks. If it has a watermark overlaying the photo, it's definitely not free or free to use.

No Google Images. A lot of photographs that appear on a Google Image search will not have a watermark. This does NOT mean that they're free to use. Google Images sources from all over the internet, sourcing from websites, articles and blogs. This is why you'll see a "visit" link (pictured below) to the side of the image. Though these images are downloadable, most of the time, using it for anything other than personal use is going to be illegal.

Read the terms. If you're using a site built for resources (like all of the sites we've linked in this blog), you'll find very easily accessible licensing terms. For example, Pexels' terms are simple, straightforward, and featured right in their main navigation.
Crediting isn't always required for a lot of these free resources, but it's typically appreciated when the artists are credited. Some sites, like FlatIcon, will remind you to credit the author when downloading the resource. Other sites will simply ask you to share the author on social media if you have the time.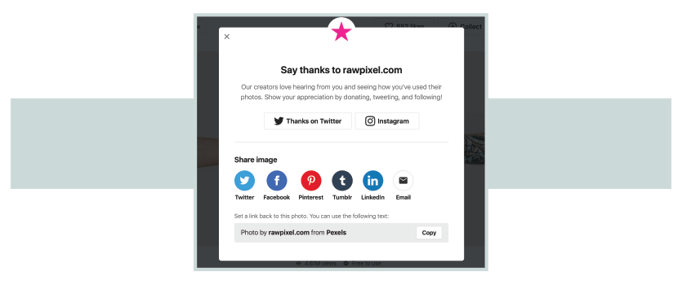 Now you have no reason to add that extra visual context for your audience. You have some great sites here as a base ground, and finding out whether it's legal to use an image is as simple as doing a little research on the site you're using.
Get out there and make some cool stuff!