Why Networking is Essential for Your B2B SaaS Company's Brand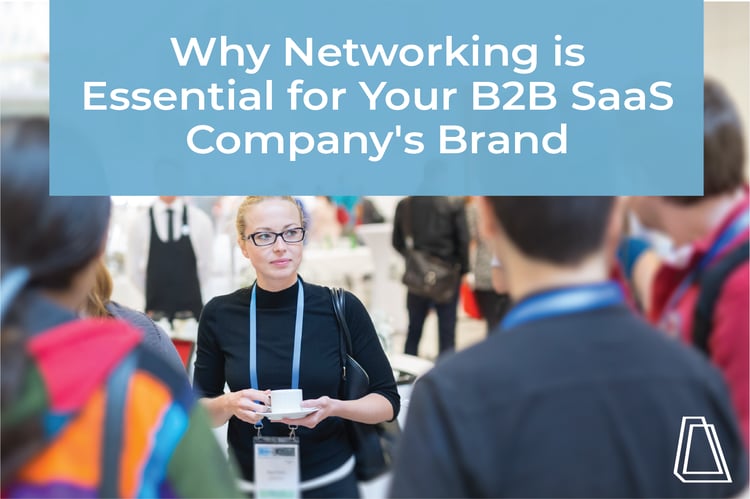 As a SaaS company, you face challenges selling an intangible product. A proven strategy is to demonstrate the value that your service provides to your client.
Digital marketing focuses on building real relationships between businesses and their customers by providing content that demonstrates value. A great way to start building these relationships with customers and other businesses is networking.
Not convinced? Here are 5 reasons why it's essential to your company's brand.
Networking establishes you (and your brand) as experts in your field. When a need arises within your networking connections, your company will be in the front of their mind and they will feel comfortable referring to you as they are more likely to view you as a reputable company.
Networking helps make personal connections that lead to valuable authentic friendships and support systems that are happily referring your services to their connections. (Hello free advertising!)
Networking is mutually beneficial to your business as well as your new connections. Remember that this isn't just about what you can take away, you have to be willing to help other individuals as well to form an authentic relationship.
Networking helps connect you to people or industries you might not otherwise have the opportunity to interact with. This can even lead to relationships with high-status executives you wouldn't otherwise have the opportunity to meet.
Networking allows you to gain outside insight/advice from other industries who will be looking at your business with fresh eyes.
It's crucial for any business, especially smaller companies and startups, to network within their community, whether that means their local community or their industry community. Networking should always be considered a mandatory part of your marketing strategy, but is often dreaded. Some people aren't comfortable putting themselves out there, and that's okay! Start with a small networking event or group, bring a friend or even watch from the sidelines for your first time.
Takeaways:
It's mutually beneficial if done with purpose and authenticity.
It's valuable to your personal and professional life.
It establishes you and your business as experts in what you do.
It can help get the word out about your business and services. (For free)
So go ahead, get out there and start making valuable, authentic connections!