Networking for Introverts: How to Enjoy Networking Events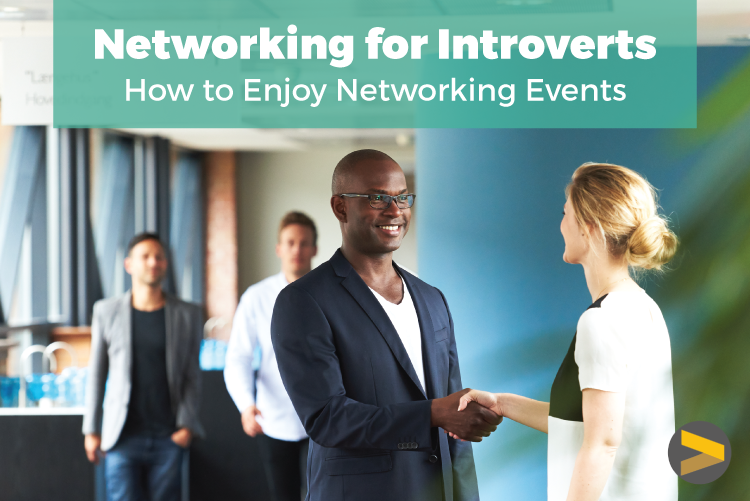 Networking events are great places to meet new people, build professional relationships and find future clients. For some people, however, networking is a necessary evil. It is intimidating for many people (myself included!) to go up to strangers and begin a conversation. Networking doesn't have to be scary, though. Use the tips below to make networking events more enjoyable and beneficial.
---

Go to non-traditional networking events.
Networking events are intimidating for many people because the only activity going on is networking. There's no easy way to get out of an uncomfortable conversation without feeling completely awkward. Networking clubs and organizations are starting to realize this and are making networking...dare I say it...fun.
Attending a non-traditional networking event, like a lecture series or volunteering event, gives you a conversation topic (the lecture, the cause you're volunteering for, etc.), and takes pressure off of you.
Here's a tip: If you're located in the Milwaukee area, organizations like Newaukee host a lot of non-traditional networking events, like socials, summer markets, lectures and even one-off events like laser tag!
Attend events that guarantee a common interest.
Everyone has experienced trouble starting a conversation at a networking event. It's intimidating to strike up a conversation with complete strangers. If you're nodding your head as you read this, you might want to try joining a networking group that shares similar interests to yours.
As an example, you might join a local chapter of your alumni association, or a group specific to your occupation, like the American Marketing Association or if you're located in Milwaukee, the Council of Small Business Executives. Joining a group like this allows you to start and hold better conversations, and is more fun.
Here's a tip: Ask a friend or colleague where they go to connect and socialize with other professionals. Chances are if they like the event or group, it's probably the audience you're looking for and you'll enjoy going, too.
Give yourself a goal.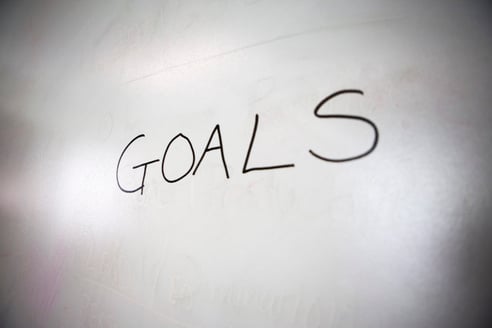 I'm self-admittedly a bit of an awkward person at times (which grows on people), so when I attended events in the past I usually kept quiet and observed others, letting them speak 90% of the time to my 10%. Listening while networking is obviously important, but it didn't allow me the opportunity to truly connect with people and share about myself.
Now, every time I attend an event I give myself a goal to get the most out of my networking. Doing this keeps me accountable to myself and forces me to engage with others on a deeper level. Here are a few examples of starter goals you can apply to your networking events:
Have a good conversation with at least two people (modify if you are more introverted or extroverted)

Exchange contact information with one person

Give your

business card

to at least one person you've had a conversation with (don't just hand out your business cards like wildfire and then leave!)

Discover one way you can help or work with at least one person, personally or professionally, in the future.
Setting at least one goal for yourself when networking moves your focus away from the activity of networking and towards what you want to accomplish.
Bring a friend.
If you're uncomfortable attending events alone, bringing a friend or colleague offers you a level of support. However don't rely on your friend and close off any conversation with other people (if you do, what's the point of going to the event?).
If you and your friend want to stay together at first, body language is key. Don't cross your arms or only face each other. Allow others to enter your circle so they can enter the conversation without feeling intrusive.
If you're feeling more daring, separate from your friend for a certain amount of time. This will allow you to branch out, but also lets you connect with your friend if you feel uncomfortable. It's also a great chance for you two to exchange notes about who you talked to, to see if there are any other noteworthy people you should connect with.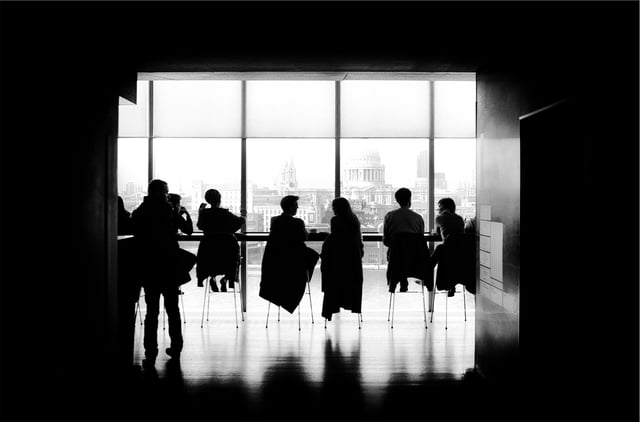 Only attend events you are excited about.
This seems obvious, but for many people it's not. Before attending an event, think about how you feel about going. If your attitude is more "I have to go" than "I want to go," then don't attend.
Remember, you're meeting strangers who know nothing about you—your attitude will create lasting impressions. Find networking events you want to attend, and you'll see that the positive attitude you bring to those events will make you more approachable and will drive conversation.
Prepare questions and conversation topics.
Think about all of the questions you've asked and been asked at events. Which are you most tired of receiving? For most people who attend networking events, it's "What do you do (for work)?" Consider those questions, and think of interesting or fun ways to rephrase them.
Instead of "What do you do?" try "What keeps you busy these days?"

Instead of "What professional organizations are you a part of?" try "What's your favorite professional organization you're a part of, and why?"
Conversation is an art, so practice with a friend if you need to, be prepared with questions that are open-ended and take a different spin on the usual questions. Doing this will help you feel more confident and will keep people engaged longer.
Do you like networking? What do you do to make attending network events less scary and more fun? Let us know in the comments below!