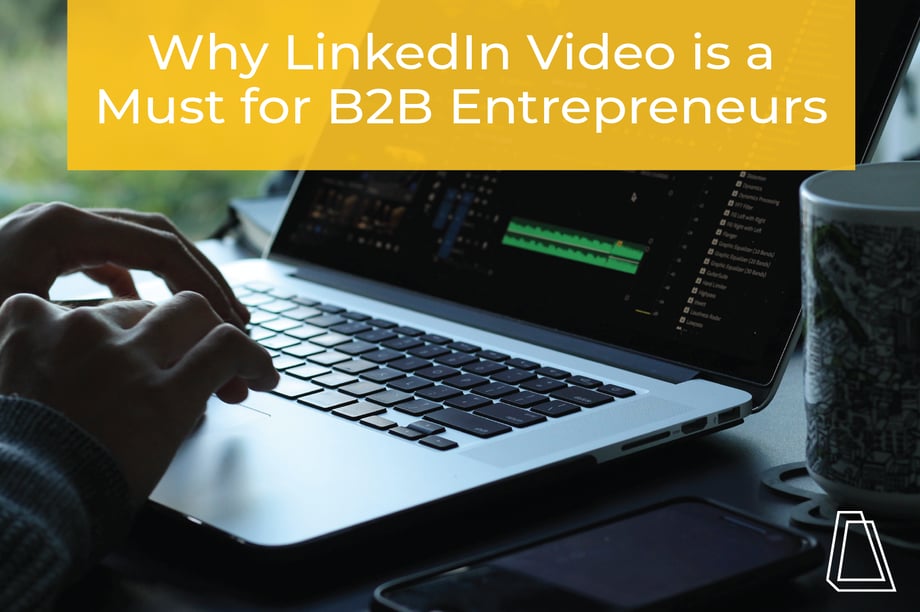 This post comes from Charlie Antoine, an author in our series of guest bloggers. Learn more about him here.
Want to expand your network? Looking for inventive new ways to promote yourself or your business? Here are 4 reasons why you should start regularly using LinkedIn video.
1. Brand yourself or your company
Ever wanted your 15 minutes of fame? Well, you might not get worldwide recognition but you certainly can get more than you otherwise would when you post videos to LinkedIn. Whether you're promoting your business and its services, a candidate looking for a new job, or just have a great message to share, LinkedIn video is a great way to tell compelling, visual stories. By doing so, you'll generate awareness and create a lasting impression on your viewers. From an individual standpoint, it's a great opportunity to establish your personal brand. From a business standpoint, you can include calls to action to gather leads.
2. Reach beyond your own network
If you're like me and love to meet people, LinkedIn is the right platform to be on. I love connecting with like-minded professionals to discuss the hot marketing topics of the day. What better way to reach new connections than with LinkedIn video? Since social videos are 1200% more likely to be shared than text or image posts combined, they naturally have a higher organic reach. And LinkedIn also prioritizes posts with higher engagement, so your videos will be seen by more people in your existing network. Now let's say someone comments on it. Someone from their network will likely see it and so reach extends even further! And lastly, if you really wanna step up your game, you can throw a few hashtags in there as well.
3. Drive traffic to your website or LinkedIn profile
When uploading your video, you can include links to a business or personal website to drive traffic. As mentioned before, your videos can potentially reach large quantities of people. Depending on your objective, you'll want to include some kind of call to action. Encouraging them in the video itself can also be a good way to drive action. However, be careful to not sound spammy, as LinkedIn demotes posts with that kind of content.
4. Anyone can do it
Most marketers favor content that's inexpensive and easy to create. Well, I'm happy to tell you no matter your intentions, you can still create a quality video with very little equipment. Think about how many times you've seen a video on Youtube, Facebook, or Instagram that was just shot with a smartphone, but it still went viral. That's the bare minimum requirement. You can also upgrade your camera to a DSLR, use a selfie stick to create a wider background, a tripod to shoot in your office, a lapel mic for better audio, and a whole lot more. Obviously the more you are able to use, the better your video will turn out but it's not required.
Tip: If you want your video to be more successful, be sure to post your video natively on LinkedIn as opposed to linking to an external video such as Youtube.